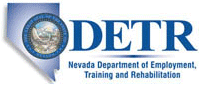 Job Information
Bureau of Reclamation

Lead Interdisciplinary (Hydrologist/Civil Engineer (Hydrologic)

in

Boulder City

,

Nevada
Summary
Reclamation is seeking a career professional looking for an opportunity to capitalize on his or her expertise as a Lead Interdisciplinary (Hydrologist/Civil Engineer (Hydrologic). Make a difference in the West by assisting in meeting increasing water demands while protecting the environment. Location - Boulder City, Nevada
Boulder City, NV: http://www.bcnv.org
Henderson, NV: http://www.hendersonchamber.com
Las Vegas, NV: http://www.lvchamber.com
Responsibilities
This is an interdisciplinary position that may be filed in any of the following series: Civil Engineer, GS-0810 or Hydrologist, GS-1315 depending on the qualifications of the selected candidate. The primary duties of this position are: Serves as team lead responsible for detailed planning, organizing, and coordinating the technical and programmatic work of the team. Coordinates and leads the actions of a multi-disciplinary team to evaluate and develop methodologies to calculate Colorado River tributary consumptive use within nine use categories including agriculture, evaporation and municipal and industrial use. Coordinates and assists in administering Reclamation's Inadvertent Overrun and Payback Policy (IOPP) program. Drafts required correspondence (including notices of potential, provisional, and/or incurred overruns; IOPP Payback Plans; and determination letters) and ensures the same are sent in accordance with policy requirements. Identifies potential issues for which water management policies may be needed for the Region, and provides technical and legal review for the meaning, practical interpretation, and interrelationships of specific technical terms and guidance associated with Part 417, IOPP, Intentionally Created Surplus (ICS), the Law of the River and other Reclamation initiatives.
Requirements
Conditions of Employment
To be eligible, an applicant must meet the following: U.S. Citizen or National Suitability for Federal employment determined by background investigation Submit a resume and supporting documentation - See How to Apply Meet specialized experience requirements - See Qualifications Submit transcripts to verify education requirements For veterans consideration, submit documents under Required Documents Complete a Financial Disclosure Form if selected Applicants must meet all qualification requirements and any selective factors, by the closing date of the announcement 12/10/2020. Time in Grade: Current career or career-conditional employees of the Federal government, or former career or career-conditional employees, who have a break in service of less than one year, are required to meet the time-in-grade restriction of one year of Federal experience at the next lower-grade, with few exceptions outlined in 5 CFR 300.603(b). Applicants eligible under the Land Management Workforce Flexibility Act (LMWFA) are not required to meet time-in-grade restrictions in order to be considered. Probationary Period: Applicants may be required to serve an initial probationary period. Driver's License: The selectee must maintain a valid State Driver's License at all times as the position requires operation of government vehicles on government and public roads. Failure to maintain a valid State Driver's License at all times will result in removal from the position. Due Weight Consideration: You must submit 1) a copy of your most recent performance appraisal/evaluation and 2) a list of any awards (e.g. superior performance awards, special act or achievement awards, quality step increase, etc.) you received in the last 5 years. Any performance appraisal/evaluation and award documentation you provide will be forwarded to the selecting official. The selecting official will review this documentation and give it due weight consideration during the overall selection process. If you do not have your most recent performance appraisal/evaluation, please submit a statement as to why it is not available. Please indicate if any prior performance appraisals/evaluations were at an acceptable level.
Qualifications
BASIC EDUCATION REQUIREMENT: To be eligible for the position, you must meet the Basic Education Requirement for the Lead Interdisciplinary (Hydrologist/Civil Engineer (Hydrologic) listed below: QUALIFICATIONS FOR GS-0810, CIVIL ENGINEER:
A. Degree: Engineering. To be acceptable, the program must: (1) lead to a bachelor's degree in a school of engineering with at least one program accredited by ABET; or (2) include differential and integral calculus and courses (more advanced than first-year physics and chemistry) in five of the following seven areas of engineering science or physics: (a) statics, dynamics; (b) strength of materials (stress-strain relationships); (c) fluid mechanics, hydraulics; (d) thermodynamics; (e) electrical fields and circuits; (f) nature and properties of materials (relating particle and aggregate structure to properties); and (g) any other comparable area of fundamental engineering science or physics, such as optics, heat transfer, soil mechanics, or electronics.
-OR-
B. Combination of education and experience: college-level education, training, and/or technical experience that furnished (1) a thorough knowledge of the physical and mathematical sciences underlying engineering, and (2) a good understanding, both theoretical and practical, of the engineering sciences and techniques and their applications to one of the branches of engineering. The adequacy of such background must be demonstrated by one of the following: 1. Professional registration or licensure -- Current registration as an Engineer Intern (EI), Engineer in Training (EIT)1, or licensure as a Professional Engineer (PE) by any State, the District of Columbia, Guam, or Puerto Rico. Absent other means of qualifying under this standard, those applicants who achieved such registration by means other than written test (e.g., State grandfather or eminence provisions) are eligible only for positions that are within or closely related to the specialty field of their registration. For example, an applicant who attains registration through a State Board's eminence provision as a manufacturing engineer typically would be rated eligible only for manufacturing engineering positions. 2. Written Test -- Evidence of having successfully passed the Fundamentals of Engineering (FE) 2 examination or any other written test required for professional registration by an engineering licensure board in the various States, the District of Columbia, Guam, and Puerto Rico. 3. Specified academic courses -- Successful completion of at least 60 semester hours of courses in the physical, mathematical, and engineering sciences and that included the courses specified in the basic requirements under paragraph A. The courses must be fully acceptable toward meeting the requirements of an engineering program as described in paragraph A. 4. Related curriculum -- Successful completion of a curriculum leading to a bachelor's degree in an appropriate scientific field, e.g., engineering technology, physics, chemistry, architecture, computer science, mathematics, hydrology, or geology, may be accepted in lieu of a bachelor's degree in engineering, provided the applicant has had at least 1 year of professional engineering experience acquired under professional engineering supervision and guidance. Ordinarily there should be either an established plan of intensive training to develop professional engineering competence, or several years of prior professional engineering-type experience, e.g., in interdisciplinary positions. (The above examples of related curricula are not all-inclusive.) QUALIFICATIONS FOR GS-1315, HYDROLOGIST:
Degree: physical or natural science, or engineering that included at least 30 semester hours in any combination of courses in hydrology, the physical sciences, geophysics, chemistry, engineering science, soils, mathematics, aquatic biology, atmospheric science, meteorology, geology, oceanography, or the management or conservation of water resources. The course work must have included at least 6 semester hours in calculus (including both differential and integral calculus), and at least 6 semester hours in physics. Calculus and physics, as described above, are requirements for all grade levels.
-OR-
Combination of education and experience: course work as shown in 1 above, plus appropriate experience or additional education. Acceptable experience must have included performance of scientific functions related to the study of water resources, based on and requiring a professional knowledge of related sciences and the consistent application of basic scientific principles to the solution of theoretical and practical hydrologic problems. ADDITIONAL REQUIREMENT: To qualify for the position (in addition to meeting the Basic Education Requirement), your resume must clearly describe specialized experience that demonstrates the particular knowledge, skills, and abilities as follows: GS-13: In order to qualify for the GS-13 grade level, your resume must reflect one year of specialized experience equivalent in difficulty and complexity to at least the GS-12 grade level in the Federal service. SPECIALIZED EXPERIENCE FOR GS-13: Defined as experience applying a broad knowledge of engineering or hydrologic principles that enable the incumbent to provide expert advice to senior management on water policy and water use accounting. Experience refers to paid and unpaid experience, including volunteer work done through National Service programs (e.g., Peace Corps, AmeriCorps) and other organizations (e.g., professional; philanthropic; religious; spiritual; community, student, social). Volunteer work helps build critical competencies, knowledge, and skills and can provide valuable training and experience that translates directly to paid employment. Applicants will receive credit for all qualifying experience, including volunteer experience.
Education
This position has a mandatory education requirement. Applicants must submit a copy of college transcript(s) (unofficial copy is acceptable) to support claimed education if substituting education for experience. Transcripts must include the name of the college or university and date the degree was conferred. Non-submission will result in being rated not-qualified for the position. Accreditation: Only education from an accredited college or university recognized by the Department of Education is acceptable to meet education requirements or to substitute for experience, if applicable. For additional information, please go to the Office of Personnel Management at https://www.opm.gov/qualifications/ and U.S. Department of Education websites at https://www2.ed.gov/admins/finaid/accred/index.html websites. Foreign Education: To receive credit for education completed outside the United States, applicants must show proof that the education has been submitted to a private organization that specializes in interpretation of foreign educational credentials and such education has been deemed at least equivalent to that gained in conventional U.S. education programs. For further information visit: https://www.ed.gov/about/offices/list/ous/international/usnei/us/edlite-visitus-forrecog.html
Additional Information
Salary reflected is for the Civil Engineering, GS-0810 occupational series which is covered by a negotiated Special Salary Rate. If selection is made from a different series, then salary for that series will apply. For more information on Federal Salaries visit: https://www.opm.gov/policy-data-oversight/pay-leave/salaries-wages/salary-tables/pdf/2018/LV.pdf At the present time, we have one vacancy; however, this announcement may be used to fill additional, equivalent positions at this duty location. Applicants who apply under this job opportunity announcement agree to have their application, associated documents and applicable personal information shared with other Bureaus/Offices within the Department of the Interior (DOI) who have vacancies with the same occupational series, grade, full performance level and in the same geographic location(s). Applying to this announcement does not replace the need to apply to other job opportunity announcements for which you wish to receive consideration. Telework: Reclamation has determined that the duties of this position are suitable for telework and the selectee may be allowed to telework with supervisory approval. Incentive: The selectee(s) for the vacancy, if otherwise eligible and qualified, may be offered a recruitment or relocation incentive. The decision to offer an incentive to the selectee(s) of this vacancy will be made on a case-by-case basis and is neither promised nor guaranteed. For information visit:
Recruitment Incentive
Relocation Incentive E-Verify: DOI uses E-Verify to confirm the employment eligibility of all newly hired employees. To learn more about E-Verify, including applicant rights and responsibilities, please visit https://www.e-verify.gov/ Selective Service: Male applicants born after December 31, 1959 must certify registration with the Selective Service System or that the applicant is exempt from having to do so under the Selective Service Law. Go to: https://www.sss.gov Financial Disclosure: If selected for this position, you will be required to file a Confidential Financial Disclosure Report, OGE-450, within 30 days of entrance on duty and annually thereafter.