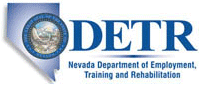 ore details, visit <a href="http://cts.businesswire.com/ct/CT?id=smartlink&url=http%3A%2F%2Ffrontdoorhome.com&esheet=51890761&newsitemid=20181029005803&lan=en-US&anchor=frontdoorhome.com&index=2&md5=6947c38f3b6d24b5dad0a5d08663858e" target="_blank">frontdoorhome.com</a> . </p><br><br>Job Category:
Job Information
Frontdoor

Call Center Supervisor

in

Carson City

,

Nevada
Position Overview
Responsible for exercising good judgment in supervising and coaching a team of associates to provide excellent customer satisfaction for internal and external customers. Responsible for resolving customer issues, controlling cost and supporting customer and associate retention. This position implements policies and procedures and monitors daily staffing and scheduling.
Job Responsibilities
Supervises, coaches, monitors, advises and provides feedback to associates to achieve individual, department goals and metrics.

Manages and evaluates team performance, enforces compliance with Company policies/procedures and issues progressive discipline as appropriate.

Evaluates job applicants, conducts interviews and makes hiring recommendations.

Engages customers directly as needed to resolve escalated service issues or facilitate customer retention

Maintains staffing, scheduling and distribution of assignments/projects to meet department needs.

Ensures accurate associate data files, including payroll, personnel and performance.

Implements policies and procedures and recommends new approaches to drive continuous improvements.
Job Requirements
Bachelor's degree and 2 years of service operations experience, or an equivalent combination of education and experience

Experience in more than one call center function preferred

Good judgment, strong decision making and problem solving skills

Lead and direct the work of others

Excellent one-on-one interpersonal skills and leadership skills

Conflict resolution and negotiation skills

Excellent oral and written communication skills

Excellent time management skills

Organizational and multi-tasking skills

Analytical skills

Skill with Microsoft Office applications (Word, Excel, Outlook, PowerPoint)
Physical Demands and Working Conditions
The physical demands are representative of those that must be met by an employee to perform the essential function to this job. Reasonable accommodations may be made to enable individuals with disabilities to perform the essential functions.
Incumbent must be prepared to:
Move up to 10 pounds occasionally, by lifting, carrying, pushing, pulling, or otherwise repositioning objects.

Sitting for long periods of time while using office equipment such as computers, phones and etc.

Fingering and Repetitive motions; such as movement of wrists, hands and fingers while picking, pinching and typing during your normal working environment.

Express or exchange ideas with others through the use of spoken word, quickly, accurately, and at an easily audible volume, and receive detailed information through oral communication at usual speaking levels without correction, and/or make fine discriminations in the nature of sounds in the environment.
Incumbent is required to have:
Close visual acuity to perform detail oriented activities at distances close to the eyes, as well as visual acuity to perform activities at or within arm's reach with skill, control, and accuracy, such as preparing and analyzing data, viewing computer screen and expansive reading.

Incumbent will be subject to:

Inside working conditions: The change of building environment such as with or without air conditioning and heating.
#INCSCAZ
Frontdoor is a company that's obsessed with taking the hassle out of owning a home. With services powered by people and enabled by technology, it is the parent company of four home service plan brands: American Home Shield, HSA, Landmark and OneGuard, as well as AHS Proconnect , an on-demand membership service for home repairs and maintenance, and Streem, a technology company that enables businesses to serve customers through an enhanced augmented reality, computer vision and machine learning platform. Frontdoor serves more than two million customers across the U.S. through a network of more than 16,000 pre-qualified contractor firms that employ over 45,000 technicians. The company's customizable home service plans help customers protect and maintain their homes from costly and unexpected breakdowns of essential home systems and appliances. With nearly 50 years of experience, the company responds to over four million service requests annually (or one request every eight seconds).For more details, visit frontdoorhome.com.
Job Category: Operations
ID: R0015351