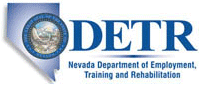 Job Information
Army National Guard Units

EEO SPEC

in

Carson City

,

Nevada
Summary
This position is for a EEO SPEC, PD# T5420000 , part of the Nevada Army National Guard. Serves as the assistant to the Equal Opportunity Manager in planning and implementation of a Statewide equal employment opportunity program.
Responsibilities
Assists in the development and implementation of the National Guard Bureau Equal Opportunity Program at the State level. Assists in writing the Affirmative Action plan covering both short and long range goals and objectives. Continuously reviews this plan and revises it as needed.

Conducts periodic analysis of the Active/Guard Reserve (AGR) and Dual Status (DS) technician work force to identify underrepresented classes in the various occupations and military grades/ranks. Works closely with the Human Resources office in developing recruiting and employment strategies which insure that equal employment opportunity goals are achieved. Meets and consults regularly with employees and all levels of management to locate, define, and correct deficiencies or problem areas.

Assists in the management of the State EEO complaints processing system. Tracks the status of formal discrimination complaints in progress. Recruits counselors and ensures appropriate training is provided.

Participates in meetings with community action organizations interested in improving equal employment opportunity relationships. May address groups regarding EEO policies,
practices, and goals in the National Guard. Solicits community support in assisting the
Guard to eliminate underrepresentation of minority groups.
Provides training to supervisors on preventing or remedying discrimination and may
provide counseling to employees who feel they may have discrimination complaints. Regularly collects and compiles statistical data, using the data as a basic for extrapolating recommendations on courses of action. Disseminates news and information concerning the
State equal opportunity program.
Performs all other duties as assigned.
Requirements
Conditions of Employment
Conditions of Employment
Males born after 31 December 1959 must be registered for Selective Service.

Federal employment suitability as determined by a background investigation.

Must be able to obtain and maintain the appropriate security clearance of the position within one year of appointment.

May be required to successfully complete a probationary period.

This position is covered by the Domestic Violence Misdemeanor Amendment (30 Sep 96) of the Gun Control Act (Lautenberg Amendment) of 1968. An individual convicted of a qualifying crime of domestic violence may not perform the duties of this position.

May occasionally be required to work other than normal duty hours; overtime may be required.

For positions requiring the operation of motor vehicles, candidates must have a valid state driver's license.
Qualifications
In order to qualify for this position, your resume must provide sufficient experience and/or education, knowledge, skills, and abilities, to perform the duties of the specific position for which you are being considered. Your resume is the key means we have for evaluating your skills, knowledge, and abilities, as they relate to this position. Therefore, we encourage you to be clear and specific in describing your experience. EACH APPLICANT MUST FULLY SUBSTANTIATE (IN THEIR OWN WORDS) THAT THEY MEET THE REQUIREMENTS OF THE SPECIALIZED EXPERIENCE LISTED BELOW; OTHERWISE, THE APPLICANT WILL BE CONSIDERED UNQUALIFIED FOR THIS POSITION. DO NOT COPY FROM THE VACANCY ANNOUNCEMENT OR THE POSITION DESCRIPTION OR YOU MAY BE DISQUALIFIED. GENERAL EXPERIENCE: Administrative, professional, investigative, technical or other type of experience which demonstrates ability to meet and deal effectively with persons of different ages, races, and economic and education background; to collect and assemble pertinent facts, and to prepare clear and concise written reports. SPECIALIZED EXPERIENCE: Must have at least 24 months experience, education, or training involving the administering, delivering, maintaining, advising, and adapting basic concepts, principles, and theories of Equal Employment Opportunity (EEO) to the unique organizational, management, and mission requirements.
Education
If you are using Education to qualify for this position, Successful completion of a full 4-year course of study in any field leading to a bachelor's degree, in an accredited college or university. You must provide transcripts or other documentation to support your Training/Educational claims. To receive credit for Training/Education, you must provide documentation of proof that you meet the Training/Education requirements for this position.
Additional Information
If you are a male applicant who was born after 12/31/1959 and are required to register under the Military Selective Service Act, the Defense Authorization Act of 1986 requires that you be registered or you are not eligible for appointment in this agency (https://www.sss.gov/RegVer/wfRegistration.aspx).

No PCS funds are available.

This is a Non-Bargaining Unit position.

Applicants who feel they have restoration rights to this position should contact the HRO.

Participation in Direct Deposit is mandatory. VETERANS' PREFERENCE: In order to adjudicate your Veterans' Preference claims, YOU MUST INCLUDE SUBSTANTIATING DOCUMENTATION OR YOU WILL NOT RECEIVE VETERAN'S PREFERENCE CREDIT! please upload all supporting documentation. Such as: DD214s and/or SF-15, etc. A. ARE YOU A VETERAN CLAIMING SOLE SURVIVORSHIP PREFERENCE OR 5-POINT VETERANS' PREFERENCE?
You are strongly encouraged to provide legible copy/copies of the following: DD-214 (member 4 copy), "Certificate of Release or Discharge from Active
Duty," showing all dates of service, as well as character of service (Honorable, General, etc.) or Statement of Service/Proof of Service (in lieu of a DD-214) from your command or local Personnel Support office. The Statement of Service/Proof of Service must provide all dates of service, the expected date of discharge and anticipated character of service (Honorable, General, etc.). If you have more than one DD-214, you are strongly encouraged to upload all your DD-214s. B. ARE YOU A DISABLED VETERAN or CLAIMING 10-POINT VETERANS' PREFERENCE?
Disabled veterans, veterans, widows, spouses or the mother of a veteran, who are eligible for 10-point veterans' preference, YOU MUST PROVIDE LEGIBLE COPIES OF THE FOLLOWING: Applicable supporting documents as noted on Standard Form-15 (SF-15). To obtain a copy of SF-15, go to http://www.opm.gov/forms/pdf_fill/SF15.pdf. C. ARE YOU UNSURE AS TO WHETHER YOU QUALIFY FOR VETERANS' PREFERENCE?
Please review the OPM Vet Guide to determine if you qualify for Veterans' Preference. Please visit: https://www.opm.gov/policy-data-oversight/veterans-services/vet-guide-for-hr-professionals/ or https://fedshirevets.gov/Index.aspx. If you are unable to apply online or need to fax a document you do not have in electronic form, view the following link for information regarding an Alternate Application. AREA OF CONSIDERATION: In accordance with the State Merit Placement Plan, candidates will be considered in order of their area of consideration category as appropriate. CONVERSION OF INDEFINITE POSITION: Positions advertised as Indefinite may be non-competitively converted to permanent without competition at a future date contingent upon available funding. PERMANENT CHANGE OF STATION (PCS): PCS funding is NOT authorized. If you do not reside in the location of the position, you will be required to relocate at your own expense. RELOCATION INCENTIVE: Relocation incentive has not been approved and is NOT authorized.