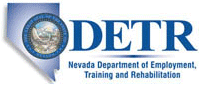 Job Information
Realogy Holdings Corporation

Field Marketing Manager

in

Carson City

,

Nevada
7255BR
Field Marketing Manager
Naples
Florida
Job Description
Field Marketing Manager
We are currently seeking a Field Marketing Manager for Coldwell Banker Real Estate to support 15-16 brokerage offices in Southwest Florida.
This is a field-based role that will be working remotely from home for the majority of the time until travel restrictions lift however, this candidate must reside on the West Coast of Florida and have the ability to travel to office locations as required in the future.
The Field Marketing Manager is responsible for working proactively and interfacing directly with senior team members and leadership in our brokerage offices to implement local, regional, and national marketing strategies that benefit real estate agents and further their engagement with the Company's Agent Value Proposition. Also, the Field Marketing Manager will have responsibility for the development and implementation of local marketing plans.
This individual provides direct, one-on-one orientation and assistance to real estate agents and company staff, either personally or through direct report office-based marketing coordinators, on key marketing programs and resources and is the key representative for all marketing initiatives.
Essential Job Function - to support affiliated real estate agents:
Work proactively in the field, both personally and through leveraging office-based marketing coordinators, to communicate and implement all relevant marketing functions to the company's affiliates real estate agents.

Work proactively with top echelon real estate agents to support marketing needs and business goals, with all efforts focused on delivery of the Company's Agent Value Proposition.

Maintain a significant presence in the local sales offices presenting at meetings.

Effectively communicate the Coldwell Banker luxury marketing program and provide local support as needed, including possessing the polished ability to represent the benefits of the program.
Team Development and Management:
Select, supervise and develop one or more direct report marketing support coordinator(s) located on site at individual branch office sales locations.
Strategic Market Planning & Delivery:
Help develop and execute the company's marketing plan, including advertising, strategies and tactical implementation.

Preparing and disseminating communications and instructions within the Region in advance of promotional launches and marketing initiatives.

Conduct research and analysis on competing brokerages. Identify opportunities and work with senior regional and national marketing leadership to implement procedures to connect competitive advantages to actionable strategic decisions.
Support Local Operating Company/Senior Leadership:
In conjunction with local senior leadership and regional marketing leadership, participate in VIP recruiting opportunities, business development opportunities, and agent retention efforts on occasion.
Events, Awareness and Communications:
Suggest and coordinate local venues that should be considered for local company events.

Leverage regional resources to deliver market position messaging externally.

Handle other duties as assigned, including but not limited to acquisition support and ad hoc presentations.
Qualifications:
Bachelor's degree in Marketing or related field preferred.

Real estate experience a huge plus.

Minimum of 3 years of multi-channel marketing experience in a medium/large professional services company with 2 years' team lead experience at a management level or higher.

Experience with new and social media, online, and traditional advertising.

Strong communication and interpersonal skills. Ability to handle small copywriting jobs, as well as presentation writing and presentation development.

Must have polished public speaking skills and be capable of delivering compelling and professional presentations.

Demonstrated ability to work well in a minimally supervised, fast-paced environment.

Strong working knowledge with Microsoft Office Suite – Excel & PowerPoint, as well as Prezi, Project Management systems, and CRM systems

The ideal candidate will reside on the West Coast of Florida and must have the ability to travel to local branch offices, regional meetings and occasional out of town travel as required.

Capable of lifting small packages at events.
Our Commitment to Diversity
At Realogy, diversity fuels success – for our company and for our employees. We strive to be the preferred company for diverse talent, committed to creating an inclusive environment that encourages everyone to succeed. We pursue talent – strategic thinkers who are eager to innovate, focused on execution and accountable for results. We value diversity – respecting backgrounds, cultures, perspectives.
You'll find our commitment to diversity reflected in our achievements:
Forbes 2020 Best Employers for Diversity.

Recognized on the 2020 Human Rights Campaign Corporate Equality Index .

Recognized for gender diversity on our board of directors by Executive Women of New Jersey and Women's Forum of New York.

First residential real estate company to endorse the Equality Act and fully support H.R. 1447 amending the Fair Housing Act to include LGBTQ+ as protected classes.
With diversity, we succeed together. We hope you'll join us.
#LI-DG1
#LI-REMOTE
Employment Type
Full-time
Company
Coldwell Banker, NRT LLC
About Us
Realogy is a global provider of real estate services with a singular mission: We serve agents. This strategy is aimed at growing the base of high-performing independent sales agents at our company-owned and franchisee brokerages, providing services to make them more productive and their businesses more profitable.
While you won't see our name on For Sale signs, you will see those of our industry-leading brands: Better Homes and Gardens Real Estate, Century 21, Citi Habitats, Climb Real Estate, Coldwell Banker Real Estate, Corcoran, ERA Franchise Systems and Sotheby's International Realty to name just a few. Our four business units work together to provide a full-service solution to meet the needs of agents and their homebuying clients, from the initial listing until the keys are turned over.
Realogy was recently designated a Great Place to Work® at https://www.realogy.com/news/2019/05/28/realogy-earns-great-place-to-work-designation-for-second-consecutive-year for the second consecutive year, recognizing the company's commitment to providing meaningful work and an environment where employees can grow and succeed. Realogy has 16,600 offices and approximately 302,000 affiliated brokers and agents worldwide. We're the leader in residential real estate sales, with $6.1 billion in revenue in 2018, nearly 1.4 million real estate transactions and approximately 16 percent of market share of the U.S. residential real estate market. We're there to serve agents who help people find and buy houses, move, and finance their dream.
Powered by its network of over 92,000 affiliated sales professionals in 3,000 offices across 44 countries and territories, the Coldwell Banker® organization is a leading provider of full-service residential and commercial real estate brokerage services. The brand's mission is to empower its people to leave their mark on the world of real estate. The Coldwell Banker brand prides itself on its history of expertise and honesty since its beginnings in 1906. The brand embraces four core values: home, awesomeness, ingenuity and excellence. Coldwell Banker Real Estate is committed to providing its network of sales professionals with the tools and insights needed to excel in today's marketplace and is known for its bold leadership and dedication to driving the industry forward with big data and smart home expertise. Coldwell Banker Real Estate was the first real estate brand to harness the power of big data; the CBx Technology Suite uses predictive analytics and machine learning to analyze markets, target buyers and sellers and provide agents with a simple platform to create unique and effective marketing plans for each listing. The brand was named among the 2018 and 2019 Women's Choice Award® Most Recommended brands for customer experience and overall quality. Blue is bold and the integrity and values of Coldwell Banker Real Estate give the Gen Blue® network an unbeatable edge. Coldwell Banker®, the Coldwell Banker logo, Gen Blue® and the Gen Blue Experience® are registered services marks owned by Coldwell Banker Real Estate LLC. Coldwell Banker Real Estate LLC fully supports the principles of the Fair Housing Act and the Equal Opportunity Act. Each office is independently owned and operated. To join Coldwell Banker Real Estate and unlock the possibilities of Gen Blue, please visit www.coldwellbanker.com/join .
EEO Statement
EOE AA M/F/Vet/Disability