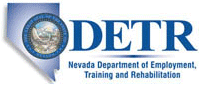 Job Information
Pegasystems, Inc.

Industry Principal - Government Alliances

in

Carson City

,

Nevada
Industry Principal - Government Alliances
Job Category: Business Operations
Location: US - Alabama - Remote | US - Alaska - Remote | US - Arizona - Remote | US - Arkansas - Remote | US - California - Remote | US - Colorado - Remote | US - Connecticut - Remote | US - DC - Remote | US - Delaware - Remote | US - Florida - Remote | US - Georgia - Remote | US - Hawaii - Remote | US - Idaho - Remote | US - Illinois - Remote | US - Indiana - Remote | US - Iowa - Remote | US - Kansas - Remote | US - Kentucky - Remote | US - Louisiana - Remote | US - Maine - Remote | US - Maryland - Remote | US - Massachusetts - Cambridge | US - Massachusetts - Remote | US - Michigan - Remote | US - Minnesota - Remote | US - Mississippi - Remote | US - Missouri - Remote | US - Montana - Remote | US - Nebraska - Remote | US - Nevada - Remote | US - New Jersey - Remote | US - New Mexico - Remote | US - New York - Remote | US - North Carolina - Remote | US - North Dakota - Remote | US - Ohio - Remote | US - Oklahoma - Remote | US - Oregon - Remote | US - Pennsylvania - Remote | US - Rhode Island - Remote | US - South Carolina - Remote | US - South Dakota - Remote | US - Tennessee - Remote | US - Texas - Remote | US - Utah - Remote | US - Vermont - Remote | US - Virginia - Remote | US - Washington - Remote | US - West Virginia - Remote | US - Wisconsin - Remote | US - Wyoming - Remote
Copying...
Meet Our Team:
The Pega Government Industry Markets team is helping lead one of the fastest growing verticals in the company. Stationed around the world, we help our internal and external stake-holders position Pega's award winning platform to solve some of governments' most complex service delivery and operational problems. In fact, many of us are former government executives and understand what it's like to serve. We are highly collaborative, energetic, and hard working. Some of us specialize in the regions we support like the UK, EMEA, and APAC while some of us focus on how to grow repeatably in global state, defense, and federal organizations. We translate our expertise into the language and specific solutions that governments and their delivery partners will understand. Finally, we make sure Pega's global government team works in a way that is collaborative, connected, and aligned.
Picture Yourself at Pega:
Support Pega'sgovernmentgo-to-market strategyacross the State and Local sub-verticalby providing accountability and onership for activities tied to Pega's efforts insupportingthe growth of a repeatable business. As a key member of the globalgovernmentteam, you will play an integral part in the development and execution of industry-specific sales and market-facing content, go-to-market programs and client engagement strategies to increase brand awarenessby definingand promotingPega solutionswith the government alliance community. Some days will find you presenting on government trends to a packed room, another day you may quietly be writing a whitepaper while you can always count on a stream of interactions from the global field teams asking for assistance, input, and advice on how to win.
What You'll Do at Pega:
Support thought leadership activities, sales enablement strategies, marketing programs through the development of digital and print sales assets and related market-facing engagement strategies and industry content (e.g. social media, blogs and Points of View, product overviews, Pega product and capability differentiation, industry event collateral).

Demonstrate an understanding of regional and global government policies related to procurement, acquisition, modernization, compliance, and capture.

Develop and deliver regional go-to-market support and globally applicable solutions based on your expertise in government IT modernization projects, both big and small.

Work with product and solution development teams in the creation of world-class technology demos by defining and documenting personas, steps and stages of journeys to be incorporated into technical solution demos.

Provide industry thought leadership and help coordinate promotional activities; including advertising, conferences, tradeshows, and client events that amplify Pega's unique value proposition for clients across the government sub-verticals: state, defense, and federal.

Connect field teams in alliances and consulting to drive best-practices and reusable government assets into the product roadmap.
Who You Are:
A creative and strategic business and technology thinker, with excellent attention to detail including creating end products with a high degree of finish. You have in-depth knowledge of how government evaluates, purchases, and delivers software, with the ability to translate such knowledge into comprehensive strategies and market value for Pega.You have a strong drive to succeed, are highly collaborative, demonstrate integrity, and top-tier thought leadership.
What You've Accomplished:
Bachelor's degree and ideally a graduate degree in business or policy

Extensive experience as a government leader, partner client lead, or government modernization thought leader, especially in digital transformation strategies.

Deep understanding of how public policy drives IT modernization, technology evaluation, procurement, and implementation decisions such that you can guide field teams to best target, influence, and message Pega's unique value propositions.
Pega Offers You:
Gartner Analyst acclaimed technology leadership across our categories of products

Continuous learning and development opportunities

An innovative, inclusive, agile, flexible, and fun work environment

Competitive global benefits program inclusive of pay + bonus incentive, employee equity in the company
Job ID: 12955
As anand Affirmative Action employer, Pegasystems will not discriminate in its employment practices due to an applicant's race, color, religion, sex, sexual orientation, gender identity, national origin, age, genetic information, veteran or disability status, or any other category protected by law.
Accessibility – If you require accessibility assistance applying for open positions please contact.