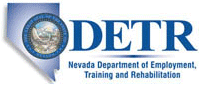 Job Information
Travelers

Lead Cloud Architect - Data & Analytics

in

Carson City

,

Nevada
Company Summary
Taking care of our customers, our communities and each other. That's the Travelers Promise. By honoring this commitment, we have maintained our reputation as one of the best property casualty insurers in the industry for over 160 years. Join us to discover a culture that is rooted in innovation and thrives on collaboration. Imagine loving what you do and where you do it.
Job Category
Technology
Target Openings
1
Job Description Summary
The primary function of this position is to provide architectural guidance, technological recommendations and transition strategies that support the development and implementation of initiatives Travelers Data & Analytics journey to the Cloud. This is an Enterprise role that is responsible for highly complex and/or multiple projects. In addition this position is responsible for managing/directing the project start to finish, including collaboration with our partners from across the enterprise.
Primary Job Duties & Responsibilities
Provide strategic thinking, solutions and roadmaps while driving architectural recommendations.

Ensure architectural adherence through blueprint and design reviews.

Adopt and communicate new concepts, ideas, techniques, best practices and technology assistance.

Work with vendors and product management areas to establish required infrastructures and frameworks.

Perform product evaluations, and Proof of Concepts'.

Provide architectural strategy and subject matter expertise in the following areas (dependent on knowledge and expertise):
Minimum Qualifications
High School diploma or equivalent required.

5 years of experience in enterprise, application, and/or information architecture required.

1 year of experience as a technical lead required.
Education, Work Experience, & Knowledge
Bachelor's degree in a related field preferred.

7 years of experience in enterprise, application, and/or information architecture preferred.

3 years of experience as a technical lead preferred.

Experience managing others preferred.
Job Specific Technical Skills & Competencies
Technical Knowledge:

Cloud computing Amazon Web Services, Associate Architect Certification minimum requirement, additional preferred

Cloud patterns including SaaS, PaaS and IaaS, containers, microservices/API-driven and event-driven application design

Understanding of Cloud networking concepts

API gateways (AWS API Gateway or Mule API Gateway)

Familiarity with Red Had OpenShift container orchestration

Container technology experience (e.g. Docker, EKS)

Experience working with RESTful API services (XML/JSON)

Agile Software Development practices

Diverse Operating Systems system experience (Microsoft Windows, Linux, etc.), preferred

Has a broad conceptual understanding of capabilities and direction of technology, coupled with an in-depth knowledge of the technology required and the needs of business environment necessary to support assigned projects.

Has a thorough understanding of staff roles and abilities and provides input regarding their development needs.

Problem Solving & Decision Making:

Demonstrates advanced analytical and diagnostic skills dealing with issues that are often novel and not readily defined, lack known precedent or appear contradictory.

Able to develop solutions by applying accepted processes or creating new approaches to leverage technology from abstract information.

Sees the big picture, and is fully aware of technology and business directions.

Has department, corporate and group objectives in focus while identifying and removing barriers.

Optimizes the use of all available resources.

Bases decisions on an accurate understanding of the situation, is able to infer future needs of known and unprecedented situations based on an advanced understanding of technology and business objectives.

Effectively assesses the long-term and short-term implications of decisions on the department, corporation and group.

Team Orientation is essential:

Maintains partnerships across the organization, and is able to influence senior management, peers and staff through an inclusive style and recognition of their abilities to achieve results.

The success of the team is above own interest.

Self-Management:

Manages cross-functional objectives and/or priorities supporting assigned business area(s).

Responsibilities are assigned with latitude for decision making.

Results reviewed periodically according to predefined objectives.

Sets level of risk taking, and gathers/synthesizes information to all appropriate levels of the organization.

Commitment to Quality Result:

Provides direction and effectively leads by example to ensure that all services are meeting the stated business objectives on a timely basis with excellent quality, at a reasonable cost.

Keeps all areas informed of developments affecting their function.

Demonstrates flexibility, anticipates customer needs, and effectively communicates in a manner consistent with the audience.

Educates and influences customers on the most effective use of technology, from both a short-term and long-term perspective.

Planning and Project Management:

Ensures all planning done on a project level is supportive of the business strategic plans.

Executes projects accurately and on time.

Critical planning is required as modifications are difficult and costly and may impair achieving of departmental and corporate objectives.

Change requires reassessing and adjusting tactical and/or operational direction.

Financial Awareness:

Understands all fiscal budgeting and expense control for area of responsibility.

Demonstrates sound cost-effectiveness.

Responsible for important and confidential information.
Employment Practices
Travelers is an equal opportunity employer. We value the unique abilities and talents each individual brings to our organization and recognize that we benefit in numerous ways from our differences.
If you have questions regarding the physical requirements of this role, please send us an email (TAPHYREQ@travelers.com) so we may assist you.
Travelers reserves the right to fill this position at a level above or below the level included in this posting.