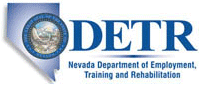 Job Information
Follett Higher Education Group Inc

Multi-Unit Store Manager l - Western Nevada Bookstore

in

Carson City

,

Nevada
Job Title
Multi-Unit Store Manager l - Western Nevada Bookstore

Location
Carson City

Job Description

Position Overview

Executes and provides leadership and oversight for all facets of bookstore operations including: hiring, training, supervising, developing and motivating of managers, supervisors, and team members, preparing and executing store operating plans, establishing and enhancing strong campus relations, guiding course materials activities, maintaining a high-level of customer service throughout the store, delivering on General Merchandise expectations, demonstrating expert-level knowledge of Follett systems and strategies, and completing other necessary store activities as needed for multiple locations.
Effectively executes company programs and initiatives and conducts weekly visits to each of the units they oversee. Ensures compliance with company policies and procedure. Resolves complaints and escalated issues in a timely and satisfactory manner. Partners with various support partners. Consistently demonstrates Follett Values.

Responsibilities:
Responsible for full cycle talent management, to include recruiting, training, coaching and talent development for full-time, part-time and temporary team member in all units they manage. Works to identify key talent to support talent pipeline. Ensures effective performance management and maintains a culture of accountability. Develops cross-functional teams of engaged associates with the ability to execute initiatives and drive operational standards and business results. Provides staff training. Manages other staff managers and guides them in directing and coaching their staff. Develops and promotes a team environment and acts as a leader within the store to all staff levels. Makes decisions relating to the selection and deployment of staff in order to meet sales and labor budgets.
Prepares and implements detailed operating plans for all store departments for standard operations, busy rush periods, and special events (athletics, graduation) for each store. Shares plans with managers and team members and leads/drives them to execution. Analyzes store financials and makes determinations regarding how to positively impact future sales/expense opportunities. Plans and prepares for promotions. Demonstrates full understanding of capacity and velocity requirements, based on previous history.
Establishes, enhances, and maintains positive, responsive relationships with campus community, particularly campus administration, athletics departments, faculty and staff. Seeks out new ways to partner with campus regarding remote selling opportunities, maintaining Follett's campus presence, and resolving complex issues on an as needed basis.
Provides oversight and guidance for all facets related to course materials, to include managing and directing the work of the Course Materials Manager, review of enrollment numbers, past history, inventory levels and current adoptions in order to ensure appropriate quantities for purchase and to buy back in all of their stores. Interacts with faculty and others as needed to gain access to adopted titles for upcoming semester far in advance to maximize profit.
Develops a customer-centric experience and engages team members in the delivery/execution of that objective. Provides highest levels of customer service within the store and in all interactions with stakeholders. Manages the visual presentations to create an exciting shopping environment for customers in all their stores.
Utilizes expert-level General Merchandise knowledge to execute corporate General Merchandise objectives, including allocation of floor space based on sales by department/sub-department for all their stores. Modifies plans to fit specific needs. Demonstrates strong understanding and utilization of visual merchandising tools, such as signage, planograms and fixtures.
Acts as 'store operations' subject matter expert to others within their region. Provide insight and counsel into the resolution of both simple and complex business situations. Partners with peers in the development of solutions for continuous business improvement.

Ensures all back-office functions, including the preparation of invoices, process of chargebacks and coordination of stock shipments are completed in accordance with company directives and/or policies and procedures for all their stores.
Performs other duties as assigned.

Requirements

0-3 years
Bachelor degree or equivalent
Retail management or strong customer service experience; academic retail experience a plus; strong organizational, time management and problem-solving skills; strong customer service, communication and presentation skills; strong analytical skills and financial acumen; advanced relationship building, a demonstrated ability to influence a team and customer outreach
Proven success for managing multi-site store locations volumes of $1M.

Equal opportunity employer. This company considers candidates regardless of race, color, religion, sex, sexual orientation, gender identity, national origin, disability, or veteran status.