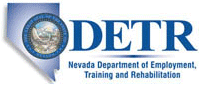 Job Information
Frontdoor

Operations Coordinator

in

Carson City

,

Nevada
Position Overview
Performs a wide range of data analysis and BPO documentation in support of the Inside Sales team.
Job Responsibilities
Utilizes functional experience to address both routine and non-routine requests and issues.

Provides assistance as directed in the development of sales results, performance management plans, internal and external American Home Shield Sales results.

Gathers and processes data to generate reports on periodic and ad- hoc basis.

Reviews data for accuracy and relevance. Examines data and identifies performance trends.

Work may include answering team member and team customer questions about policies & processes, ad hoc and on-demand production and distribution of routine or customized data and reports, monitoring status and facilitating completion of specific processes or compliance requirements, and other similar ad hoc requests/projects, etc.

Administers, creates, and maintains central repository of reports for archiving purposes.

Administers reporting database.

Gathers and processes data.

Compiles and creates timely and accurate periodic and ad-hoc reports.

Assists with report design and format.

Assists with customer reporting requirements.

Assembles routine reports from a variety of internal sources.

Reviews data for accuracy and usefulness relative to the subject and recipient.

Reviews data and reports for trends and metrics development.
Job Requirements
High School diploma or Associates degree required
3+ years of data collection work experience
One to three years prior analyst experience preferred
Ability to analyze current sales trends and build assumptions, hypothesis and have the proven confidence to provide recommendations.
Proficiency in Microsoft Word, Excel, and Outlook and Microsoft Access
Excellent organizational skills
Excellent interpersonal skills
Ability to identify data sources and fulfill reporting needs
Ability to interpret and redesign workflows to improve accuracy and impact of reporting
Must adhere to a high level of professionalism and confidentiality
#INCSCAZ
Frontdoor is a company that's obsessed with taking the hassle out of owning a home. With services powered by people and enabled by technology, it is the parent company of four home service plan brands: American Home Shield, HSA, Landmark and OneGuard, as well as AHS Proconnect , an on-demand membership service for home repairs and maintenance, and Streem, a technology company that enables businesses to serve customers through an enhanced augmented reality, computer vision and machine learning platform. Frontdoor serves more than two million customers across the U.S. through a network of more than 16,000 pre-qualified contractor firms that employ over 45,000 technicians. The company's customizable home service plans help customers protect and maintain their homes from costly and unexpected breakdowns of essential home systems and appliances. With nearly 50 years of experience, the company responds to over four million service requests annually (or one request every eight seconds). For more details, visit frontdoorhome.com (http://cts.businesswire.com/ct/CT?id=smartlink&url=http%3A%2F%2Ffrontdoorhome.com&esheet=51890761&newsitemid=20181029005803&lan=en-US&anchor=frontdoorhome.com&index=2&md5=6947c38f3b6d24b5dad0a5d08663858e) .
Job Category: Sales
ID: R0015157