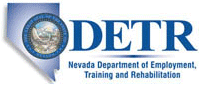 Job Information
Click Bond

Production Technician I - 2nd Shift

in

Carson City

,

Nevada
Actively processes, packages or assembles parts by hand; often utilizing hand tools and manual or automated machines. Follows safety and company procedures to meet quality and production standards. While supporting the team, can expect to work individually or in a group. Processes may involve sitting or standing for major portions of the shift. Will gain experience reading drawings, perform computer transactions and data collection. Follow standard procedures outlined in the Work Instructions to ensure efficient work flow and product is of the highest-quality and work environment is safe.
Cooperates with Supervisor, Lead and co-workers, toward meeting company goals.

Displays a willingness to follow direction and be flexible when assigned varying jobs.

Will work alone and in a team environment with changing assignments.

Uses hands, hand tools and manual or automated machines to perform repetitive tasks. Tasks may include thefollowing but are not limited to: processing, cleaning, deburring, assembling, fixturing, counting, bagging andboxing a variety of part types.

Reports immediately any machine or process challenges and all suspicious and hazardous conditions to a Lead orSupervisor.

A working knowledge of applicable part numbers, materials and processes.

Ability to read Drawings and Work Orders.

Ability to perform dimensional inspection of Key Characteristics and other attributes.

Ability to use basic computer skills to complete Work Order requirements and Verify Count Operations.

Abiliy to accurately and clearly complete all required documentation.

Ability to apply learn and develop Lean work practices.

Other duties as requested, directed or assigned including being re-assigned to other work areas calling for theseskills.

Report immediately all suspicious and hazardous conditions to a supervisor.

Understand and observe all safety guidelines and assure quality and safety by complying with all appropriate CBIpolicies and procedures.

Assist in maintaining clean, orderly and hazard-free work areas.

Able to work with minimal supervision, be a self-starter and be detail oriented.

Meets the requirements of a Production Assistant..

Must have a good command of the English language relative to the work responsibilities, both written and verbal.

Must have excellent hand-eye coordination.

Productivity and quality are a minimum of 10% below average throughput or better.

Ability to have uninterrupted engagement with duties for periods up to 4 hours.

After training, must be able to perform duties from recall, written instructions and visual aids.

After training, can correctly select and accurately use measuring and assembly tools.

After training, applies knowledge with operation setups.

When directed, will support team members by assisting in their assignments.

Must be able to perform basic math, including but not limited to addition, subtraction, division, fractions andmetric conversions.

Applies knowledge of general safety and oganization (6S), Safety Data Sheet (SDS) and Foreign ObjectDisplacement (FOD) requirements.

Applies knowledge of Quality and Environment Management System (QEMS).

Ability to write and read English

Minimum of High School Diploma or General Education Diploma (G.E.D.) required

1 year of related production, factory or similar work experience.

National Career Readiness Certification (NCRC) of Silver or better is required.

Certifications in manufacturing such as; Manufacturing Technician (MT1), etc. a plus.

Communicates respectfully to all team members, vendors, and visitors.

Models a positive attitude.

Actively listens to others and supports the team environment.

Asks questions and learns from mistakes.

Executes tasks with minimal errors in a timely and efficient manner.

Attendance is consistent and meets or exceeds company standards.
FLSA Status: Non-Exempt
Shift: 2nd Shift
Street: 2205 Arrowhead Drive