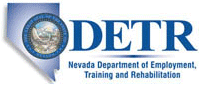 Job Information
The Hartford

Senior Workers Compensation Claim Representative

in

Carson City

,

Nevada
You are a driven and motivated problem solver ready to pursue meaningful work. You strive to make an impact every day & not only at work, but in your personal life and community too. If that sounds like you, then you've landed in the right place.
As a Senior Workers Compensation Claims Representative, you will join a team of passionate professionals who are driven to provide excellent customer service to our claims partners and insureds. As the second largest workers compensation carrier in the United States, The Hartford is proud of the superb claims service that we provide to our customers. Our selected Claim Representative will consistently operate within our corporate claim standards for statutory and regulatory policies as they plan, recommend, reserve and execute workers compensation file strategies on large national claims. The claim process may include: claim investigation, valuation, disposition and potential settlement of assigned claims. Additional key responsibilities are as follows:
Plan, recommend, and execute the investigation and disposition of claims consistent with corporate claim standards policies/procedures within statutory, regulatory and ethical requirements

Demonstrate diplomacy and tact in high-tension situations

Regularly update critical claim data for our internal and external customers

Accurately resolve complex coverage and compensability issues

Cultivate productive business relationships with customers

Achieve fair, equitable and timely claim dispositions

Assess the indemnity, medical and expense exposure of assigned claims

Set reserves accurately and in a timely manner

Plan, organize and establish priorities deadlines for claim completion

Seek continual learning on technical claim concepts and jurisdictional updates

Maintain ongoing knowledge of claim loss cost containment initiatives and appropriately leverage them to maintain company protocols

Identify and initiate mitigation, subrogation and other recovery opportunities on assigned claims

Accurately resolve coverage and compensability issues

Identify fraud indicators and initiate investigation on assigned claims
QUALIFICATIONS:
Minimum of 2 years of customer service insurance experience is required

Prior experience of 2 years or more in Workers Compensation Claims is strongly preferred!

High School Diploma required, a college degree is preferred!

Working knowledge of medical terminology

Strong computer proficiency in the MS Office Suite (Word, Excel, Outlook & PowerPoint)

Excellent communication skills and negotiation skills

Superb time management and organizational skills

Demonstrated passion for delivering a superb customer experience

Possess superior analytical and critical thinking skills

Adept at negotiating a win/win outcome

Demonstrated strong written and verbal communication skills

Excellent time management skills with the ability to manage competing priorities
NOTE* This position is a 100% remote work position with the following connectivity requirements. It may also be an in-office role in Las Vegas, Nevada (post-COVID) based on candidate preference.
Internet Connectivity Requirement/Remote Positions : For 100% remote positions, we require that (1) you have high speed broadband cable internet service with minimum upload/download speeds of 3Mbps/30Mbps and (2) your Internet provider supplied device is to be hardwired to the Hartford issued router and/or computer. To confirm whether your Internet system has sufficient speeds, please visit http://www.speedtest.net from your personal computer
Equal Opportunity Employer/Females/Minorities/Veterans/Disability/Sexual Orientation/Gender Identity or Expression/Religion/Age
Sr Representative Claims - CH08BE
Human achievement is at the heart of what we do.
We believe that with the right encouragement and support, people are capable of achieving amazing things.
We put our belief into action by ensuring individuals and businesses are well protected, and by going even further – making an impact in ways that go beyond an insurance policy.
Nearly 19,000 employees use their unique talents in careers that span a variety of disciplines – from developing the latest technology to creating and promoting our products to evaluating future financial risks.
We're also committed to programs that drive education and support volunteerism, which put human beings first. We do it because it's the right thing to do, and because when our customers, communities and employees succeed, we all do.
Privacy Policy (https://www.thehartford.com/online-privacy-policy) Legal NoticeAccessibility Statement (https://www.thehartford.com/accessibility-statement) Producer Compensation EEO (https://www.thehartford.com/eeo-statement)