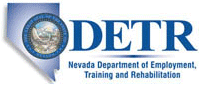 Job Information
Travelers

Software Engineer (.NET, JavaScript)

in

Carson City

,

Nevada
Company Summary
Taking care of our customers, our communities and each other. That's the Travelers Promise. By honoring this commitment, we have maintained our reputation as one of the best property casualty insurers in the industry for over 160 years. Join us to discover a culture that is rooted in innovation and thrives on collaboration. Imagine loving what you do and where you do it.
Job CategoryTechnology
Target Openings1
Job Description SummaryTravelers is seeking a Software Engineer I to join our organization as we grow and transform our Technology landscape. Individual will complete intermediate end to end engineering tasks for specific system assignments including developing, analyzing, configuring, testing, debugging, troubleshooting, documenting, health monitoring/alerting, and implementing based on user or system design specifications, as well as participating in troubleshooting, conducting impact analysis and escalating appropriately.Primary Job Duties & Responsibilities
Perform analysis, design, development, and configuration functions as well as define technical requirements for assignments of intermediate complexity.

Participate with team to perform analysis, assessment and resolution for defects and incidents of intermediate complexity and escalate appropriately.

Work within guidelines set by team to independently tackle well-scoped problems.

Seek opportunities to expand technical knowledge and capabilities.
Minimum Qualifications
Bachelor's degree or its equivalent in work experience.

One year of programming/development experience.
Education, Work Experience, & Knowledge
Three years of programming/development experience preferred.
Job Specific Technical Skills & Competencies
Experience with .NET.

Experience with JavaScript.

Extensive experience designing and developing web service technologies such as REST or JSON.

Extensive experience writing automated unit, UI, and End-to-End tests such as NUnit, Mocha, Jasmine, Jest or Selenium.

Experience with DevOps, CI/CD, and configuration management tools.

Delivery - Intermediate delivery skills including the ability to deliver work at a steady, predictable pace to achieve commitments, decompose work assignments into small batch releases and contribute to tradeoff and negotiation discussions.

Domain Expertise - Demonstrated track record of domain expertise including the ability to understand technical concepts necessary to do the job effectively, demonstrate willingness, cooperation, and concern for business issues and possess in-depth knowledge of immediate systems worked on.

Problem Solving - Proven problem solving skills including debugging skills, allowing you to determine source of issues in unfamiliar code or systems and the ability to recognize and solve repetitive problems rather than working around them, recognize mistakes using them as learning opportunities and break down large problems into smaller, more manageable ones.

Communication - Strong communication skills with the ability to clearly and concisely interact with team members, document work in a clear, easy to follow manner, collaborate well with team members, take in well- scoped requirements and ask the right questions to ensure clarification, seek out and receive constructive criticism well and listen when others are speaking.

Leadership - Intermediate leadership skills with a proven track record of self-motivation in identifying personal growth opportunities.
Employment Practices
Travelers is an equal opportunity employer. We value the unique abilities and talents each individual brings to our organization and recognize that we benefit in numerous ways from our differences.
If you have questions regarding the physical requirements of this role, please send us an email (TAPHYREQ@travelers.com) so we may assist you.
Travelers reserves the right to fill this position at a level above or below the level included in this posting.
Travelers has 30,000 employees in the United States, Canada, the United Kingdom, Ireland and Brazil. >> Explore life at Travelers (https://careers.travelers.com/life-at-travelers/) .

We have 8 diversity networks, employee-led organizations dedicated to fostering the development and success of our employees. >> Discover diversity and inclusion (https://careers.travelers.com/life-at-travelers/diversity/) .

Employees and their eligible family members – including spouses, domestic partners and children – are eligible for coverage from the first day of employment. >> Explore benefits (https://careers.travelers.com/life-at-travelers/benefits/) .

Travelers has been recognized by organizations such as Forbes, Human Rights Campaign Foundation, and Military Times. >> Read more about recognition (https://careers.travelers.com/life-at-travelers/why-travelers/) .

Our employees are valuable assets to their hometowns, giving more than 100,000 hours of their time toward important causes each year. >> Learn about community involvement (https://careers.travelers.com/life-at-travelers/community-involvement/) .

Imagine other opportunities here (https://careers.travelers.com/) .