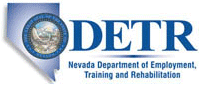 Job Information
Applied Materials

Solutions Architect V (B5)

in

Carson City

,

Nevada
FabVantage Solution Architect North America
Description
FV Solution Architect NA requires Semiconductor business knowledge and some level of technical knowledge, to serve strategic role in FabVantage organization working with AMNA Sales and FSO team. High level understanding on technical aspects are required, that could jointly work with FabVantage consultants/ MPE technical team such as Etch, CVD, PVD, Implant, RTP, Epi…etc.
FV Solution Architect NA is very important role, to jointly determine FabVantage project priority. FV consulting is not standalone product, this is a part of Applied service portfolio to gain pull through future business of WFE positioning and Service Contract business. Solution Architect is owner to determine and justify FV project priority, aligning with relative team members in AMNA Sales/ FSO, GFG, SBU…etc.
New Solution Architect NA candidate will start from an individual contributor to cover strategic customers.
Key Responsibilities
Establish FabVantage project priority and design FabVantage technical value and future business pull through bridge Co-work with North America Sales/ FSO team to penetrate or upgrade service agreement on deal by deal engagement to gain sticky service business Some of the strategic customer could have green field fab technology transfer engagements to position WFE business as well as Service Agreement business Justify why FabVantage project needs to be delivered to the specific customer engagement, in business model and technical value Work with FabVantage consulting/ MPE team together to guide business pull through Expose North America FV activities and strategies to global US HQ counterparts, to communicate overall strategy and justification of FV consulting project needs
Functional Knowledge
Self-motivate starter to keep running each business, project, and decision cadence

Strong English and logical communication

Accountability on any decision process, as well as communication

Semiconductor process equipment knowledge or process, integration, or yield background strongly preferred, such as Semi/ Display Fab background or engineering area of process, yield, integration

Some level of business experience such as Business Marketing, Business Development, or Segment Product Line Manager
Business Expertise
Experience in Service Sales or Consulting firm (In-tangible service product)

Business Management skill

High level technical understanding on Etch, CVD, PVD, RTP, or Implant…
Leadership
Take a lead to work with North America Sales/ FSO/ BD to position Service business pull through and justify the needs to FabVantage team as well as SSC counterpart

Develop new service opportunity in technical area to expand existing SA: Service Agreement

Help customer communication in discovery phase and project periodic cadence to adjust project direction to meet with future business goal

Discover new customer engagements based on FSO/ Sales service business priority as well as GFG WFE business priority
Education/ Experience
Bachelor's Degree or above

10 Years+ Experience in Sales or Business role in Service (or In-tangible products)

Some technical background in Process equipment, process, integration, or yield #LI
Qualifications
Education:
Bachelor's Degree
Skills
Certifications:
Languages:
Years of Experience:
10 - 15 Years
Work Experience:
Additional Information
Travel:
Yes, 25% of the Time
Relocation Eligible:
No
Applied Materials is committed to diversity in its workforce including Equal Employment Opportunity for Minorities, Females, Protected Veterans and Individuals with Disabilities.
Applied Materials is the leader in materials engineering solutions used to produce virtually every new chip and advanced display in the world. Our expertise in modifying materials at atomic levels and on an industrial scale enables customers to transform possibilities into reality. At Applied Materials, our innovations make possible the technology shaping the future.