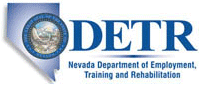 Job Information
Facebook

Strategic Engineering & Design Engineering Manager

in

Carson City

,

Nevada
Intro:
Facebook's mission is to give people the power to build community and bring the world closer together. Through our family of apps and services, we're building a different kind of company that connects billions of people around the world, gives them ways to share what matters most to them, and helps bring people closer together. Whether we're creating new products or helping a small business expand its reach, people at Facebook are builders at heart. Our global teams are constantly iterating, solving problems, and working together to empower people around the world to build community and connect in meaningful ways. Together, we can help people build stronger communities - we're just getting started.
Summary:
Facebook is seeking a leader experienced in the design and planning of mission critical facilities to become part of our Data Center Strategic Engineering & Design team. The successful candidate will possess strong knowledge in architectural design, site planning, construction methodologies, cooling and electrical systems and project delivery strategies. The successful candidate will lead and empower the team to deliver systems and strategies needed to support our growing fleet of data centers. Our data centers are the foundation upon which our software operates with efficient ease. Building and operating data centers the "right" way from the day they go live is synonymous with ensuring capacity availability and capital conservatism. The Facebook Data Center Strategic Engineering team endeavors to be the benchmark of innovation for the data center industry and improve reliability, safety and efficiency through innovative solutions, enabling Infrastructure teams to excel in achieving their goals. This position is full-time.
Required Skills:
Partner with our Site Selection team on assigned site due diligence and master planning projects. Responsible for delivery of Site Development Strategy

Responsible for Facebook's Global Reference Design standards and specifications to support program consistency and internal stakeholder alignment

Contribute to the research and development of new design concepts and construction methods for data center deployments

Balance short-term priorities while understanding and tracking industry standards and emerging trends to drive long-term strategy which includes performing research and developing analysis on new technologies, alternate materials, building models of cost and environmental impact, implementing pilots of new approaches, and presenting recommendations

Communicate and collaborate with key leaders and stakeholders across Infra Data Center teams to share, develop and execute on Facebook's data center design/deployment strategies to meet the company's growing fleet of international and domestic data centers

Lead the team in the development of conceptual design changes to data center critical infrastructure for improved reliability, efficiency, speed to market and cost, in alignment with the full technology stack

Conduct weekly meetings with direct reports to provide feedback and assist in addressing concerns and removing roadblocks

Help develop and guide career path plans for direct reports

Work with other engineering managers in cross functional efforts across the FB Infrastructure Organization

Travel to data center sites for building relationships with partner teams, as required (5% - 15% travel)

Develop and maintain strong industry relationships with other data center organizations to remain current on industry trends and future directions
Minimum Qualifications:
BS in Engineering or BS Arch or BArch

10+ years of experience as a technical leader developing data center design, construction, operations, and maintenance or similar experience in mission critical and/or technical facility projects

Working knowledge of industry standards, building codes and safety standards including NEC, ASHRAE, NETA, ANSI, IEEE, NFPA, UL, UFC and UBC

Working knowledge of international industry standards including IEC and CE

If Mechanical or Electrical background: Knowledge of high/medium voltage (115kV/230kV/345kV) substation designs and distribution systems (12kV/34kV), mission critical power distribution, UPS, & PDU, direct evaporative cooling, chilled water, Dx, HVAC systems, and DDC & PLC based building management/automation systems

If Arch/Civil background: Knowledge of CSLA disciplines including civil - underground utilities, understanding grading challenges and solutions, water retention, structural - managing steel packages for mill orders, coordinating gravity and lateral systems, coordinating with geotechnical engineer for foundation design, landscape - site features, paving & parking, pedestrian accesses, arch - building envelope construction, mission critical building types including integral mechanical, electrical, and networking systems, master-planning large campuses, and workplace and interiors

Project Management: Coordinating multiple consultant and contractor teams

Cross-discipline knowledge of complete critical facility systems and design & construction cross-discipline knowledge of pre-construction services

Experience with new builds, retrofits, and operational facilities

Experience with site selection due diligence and master planning of large-scale campuses

Troubleshooting and analytical skills and experience providing solutions to complex projects under pressure

Experience building trusted relationships and collaborating with immediate team, external stakeholders and vendors to influence decisions for the benefit of the business

Organization and communication experience with skill at communicating technical details to all organizational levels
Preferred Qualifications:
LEED AP or LEED Green Associate

Professional Registration

Working knowledge of the data center technology stack: computer, network, storage, and software architectures

Master's degree in Architecture or Engineering
Industry: Internet
Equal Opportunity: Facebook is proud to be an Equal Opportunity and Affirmative Action employer. We do not discriminate based upon race, religion, color, national origin, sex (including pregnancy, childbirth, or related medical conditions), sexual orientation, gender, gender identity, gender expression, transgender status, sexual stereotypes, age, status as a protected veteran, status as an individual with a disability, or other applicable legally protected characteristics. We also consider qualified applicants with criminal histories, consistent with applicable federal, state and local law. Facebook is committed to providing reasonable accommodations for candidates with disabilities in our recruiting process. If you need any assistance or accommodations due to a disability, please let us know at accommodations-ext@fb.com.