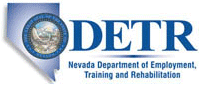 Job Information
Neotech

Technician I

in

Carson CIty

,

Nevada
MAIN JOB DUTIES/RESPONSIBILITIES:
Adhere to all ESD requirements and Handling procedures.

Identify faulty components or manufacturing defects on production printed circuit boards (down to the component level) and submit for re-work.

Read, interpret, and react to schematics for the troubleshooting process.

Test production printed circuit boards to include but not limited to functional and boundary scan tests.

Support the production test operator training and certification program.

Support test engineering development projects as required.

Participate in test process and test station improvements, efficiencies, and safety.

Create test reports that accurately describe test results and any other findings observed during test and/or troubleshooting processes.

Interface with other cross-functional departments, and possibly customers.

Utilize, enter data, and to track yield/troubleshooting details with clarity application for tested and debugged assemblies for all products.

Comply with NEOTech standards and ISO procedures and standards related to NEOTech's various Quality Management Systems.  These systems may include, but are not limited to; quality, the environment, health, safety and security.

Train production test debug technicians as requested.

Support all corporate and site 6S objectives.

Perform all other duties as assigned, may be required to work overtime, and occasional Saturdays.
Qualifications
Job Knowledge, Skills & Abilities:
Highly computer literate

Good deductive reasoning

Clear and comprehensive verbal communication

Field Label

Qualifications

Experience/Education:

AA/AS Degree in Electronic Technology or equivalent work experience.

2+ years of related work experience.

Experience operating test equipment (Network and Spectrum Analyzers, oscilloscopes).

Able to troubleshoot electronic circuits down to the component level.

Experience with amplifiers and attenuators preferred.

 

PHYSICAL REQUIREMENTS:

 (The physical demands described here are representative of those that must be met by an employee to successfully perform the essential functions of this job.)

Good manual dexterity.

Must be able to handle sensitive devises in a delicate manner.

Must be able to bend, knee, and reach outwards and upwards with arms.

Prolonged sitting up to 3 hours at a stretch.

Read fine print on paper documents and read documents from a monitor from a distance of 3 feet.

Conduct conversations at a reasonable volume from a distance of 4 feet.

Be able to see difference in colors.

Must be able to work under optical zoom devices (e.g., Microscopes and magnifying lenses).

 

WORK ENVIRONMENT:

(The work environment characteristics described here are representative of those an employee encounters while performing the essential functions of this job.)

Manufacturing environment, exposure to lead and lead free solder, solvents and cleaning agents.

Low level noise up to 70 dB sustained from machinery and fan units.