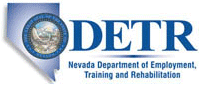 Job Information
Lockheed Martin

F-35 Aircraft Mechanic 3

in

Fallon

,

Nevada
Description: Primary duties, in accordance with Joint Technical Data (JTD) and all applicable program and service guidance:
- Removes, transports, inspects, repairs and reinstalls aircraft components.
- Inspects, repairs and cleans seat harnesses.
- Inventories, stores, removes and replaces seat CAD/PAD explosive items
- Maintains and inspects on board oxygen generating system (OBOGS).
Additionally, in accordance with Joint Technical Data (JTD) and all applicable program and service guidance:
- Performs Maintenance, Repair, Launch, and Recovery activities on F-35 aircraft.
- Performs maintenance, inspections, and servicing.
- Performs and/or assists with Field-Level Modifications and Time Compliance Technical Data (TCTD) maintenance actions.
- Assigns tasks to other maintenance team members.
- Maintains and updates aircraft records and status within the Computerized Maintenance Management System (CMMS) of the Autonomic Logistics Information System (ALIS).
The position will require working first (1st), second (2nd), or third (3rd) shift(s). Candidates should expect to depart on temporary duty assignments with short notice, dependent on customer needs. This may include certain military required health screenings and immunizations.
Position may also require extended work hours.
Candidate must be able to acquire and keep a flight line driver's competency card.
Physical Requirements: Regularly required to lift up to 50 pounds and perform repetitive movements, work overhead, use hands to grasp, handle, and/or feel, reach with hands and arms. The employee is frequently required to stand, walk, stoop, kneel, squat, crawl, and twist. Confined Space Entry.
*Must be a US Citizen. This position is located at a facility that requires special access and an Interim clearance prior to start and maintain an Interim/Secret clearance through out the duration.
Basic Qualifications:
Requires minimum of 2 years, hands-on Fighter Attack Aircraft experience in 5 or 7-skill level USAF AFSC, CDI/CDQAR Navy NEC, or CDI/CDQAR United States Marine Corps.
Knowledge of Safety, Tool Control, Foreign Object damage (FOD), Supply, Hazardous Material (HAZMAT), Quality, and Security programs.
Desired Skills:
Should have 6 months of hands-on F-35 maintenance experience, to include working experience and knowledge of Autonomic Logistics Information System (ALIS) to include, Anomaly Fault Resolution System, Customer Relationship Management, Joint Technical Data Navigation, Portable Maintenance Aid (PMA)/Maintenance Vehicle Interface (MVI) activities, Configuration Management and forms documentation and supply chain management activities.
BASIC QUALIFICATIONS:
job.Qualifications
Lockheed Martin is an Equal Opportunity/Affirmative Action Employer. All qualified applicants will receive consideration for employment without regard to race, color, religion, sex, pregnancy, sexual orientation, gender identity, national origin, age, protected veteran status, or disability status.
Join us at Lockheed Martin, where your mission is ours. Our customers tackle the hardest missions. Those that demand extraordinary amounts of courage, resilience and precision. They're dangerous. Critical. Sometimes they even provide an opportunity to change the world and save lives. Those are the missions we care about.
As a leading technology innovation company, Lockheed Martin's vast team works with partners around the world to bring proven performance to our customers' toughest challenges. Lockheed Martin has employees based in many states throughout the U.S., and Internationally, with business locations in many nations and territories.
EXPERIENCE LEVEL:
Hourly/Non-Exempt