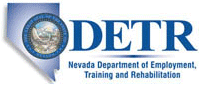 Job Information
DynCorp International LLC.

Material Control Supervisor - Contingent Upon Contract Award

in

FALLON

,

Nevada
Contingent Upon Contract Award
The Material Control Supervisor plans and coordinates the ordering and distribution of parts and materials.
Principal Accountabilities
· Manage the supply organization. Formulate policies, concepts, and procedures to ensure that an effective supply
Manage and operate a supply warehouse.//

Obtain, temporarily store and issue all supplies for aircraft maintenance and repair. //

Receive, inspect, process, store, issue, turn-in and exercise control over all incoming supplies at the warehouse.

Conduct inventories, dispose of excess material, research discrepancies and process adjustments, as necessary, on items managed.

Coordinate before disposing or removing what is considered excess material.

Operate automated equipment, special purpose government vehicles, and material handling equipment.

Coordinate and expedite flow of material, parts, and assemblies supporting maintenance requirements in accordance with established policies and procedures.

Research part requests and backorder non-filled issue requests.

Review and evaluate all purchase requests for complete and accurate information.

Track progress of materials/purchase requests to completion.

Perform other qualified duties as assigned
Knowledge & Skills
· Demonstrated knowledge of logistics and distribution systems.
· Proven results in dealing with internal and external customer requirements.
· Excellent oral and written communication skills.
· Knowledge of; property accounting, stock and inventory control, accountability and responsibility, principles of property accounting through manual or ADP, storage methods, warehouse control, materiel handling techniques, methods of preparing and maintaining supply records.
· Skills with manual and automated supply accounting systems, logistics principles and interactions
· Knowledge of the computer systems necessary to perform the function and how the Supply Center and Warehouse operates.
· Knowledge of Bill of Materials, researching nouns, researching supply sources, processing and interpreting computer status inquiries, distributing, filing and quality control of accountable listings/documents, and receiving and storing material using client warehousing procedures.
Experience & Education
Shall be thoroughly familiar with the peculiarities of USN logistics support procedures used to accomplish material requirements objectives.

Shall have experience with the NALCOMIS OOMA.

Shall have a minimum of ten years' experience in supply (within the last 15 years) with three of the 10 years in a supervisory capacity.

Supply experience gained in activities such as a squadron, military base, or depot, or as an item manager is acceptable.

Bachelor's degree in an associated degree preferred.
Physical Requirements/Working Environment
Ability to work under pressure and continuously meet deadlines.
Job: *Project / Program Management
Title: Material Control Supervisor - Contingent Upon Contract Award
Location: UNITED STATES-NEVADA-FALLON
Requisition ID: PR1902189
DynCorp International is an Equal Opportunity Employer of Minorities/Women/Individuals with Disabilities/Protected Veterans. DynCorp International provides reasonable accommodation for qualified individuals in accordance with applicable federal law. The company will provide reasonable accommodation for the known physical or mental limitations of qualified employees and applicants with disabilities unless doing so would impose an undue hardship on the company's operations. Applicants who need a reasonable accommodation during the employment application process should contact 817-224-7459. Please note that only those inquiries concerning a request for reasonable accommodation should call this number.