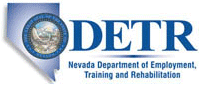 Job Information
Banner Health

Respiratory Therapy Associate Manager RRT

in

Fallon

,

Nevada
Primary City/State:
Fallon, Nevada
Department Name:
Respiratory Thrpy-Hosp
Work Shift:
Day
Job Category:
Clinical Care
At Banner Health, we set leaders up to succeed. We ensure leaders have the staff and resources their vision requires. Join a nationally recognized leader that values excellence and begin making a difference in people's lives.
Fallon is surrounded by wide-open spaces, internationally known wetlands, historic Pony Express trails, state parks, hiking opportunities, and places to go off-road. Play outdoors for a while then come back into town for some indoor, Nevada-style fun, great dinner, and entertainment.
As a Respiratory Therapy Associate Manager at Banner Churchill Community Hospital, you will help provide direct oversight of the team, help with budget, and work as an RRT when needed. This is a full-time role, primarily working the night shift. If you are a strong leader with excellent Respiratory Therapy skills looking to join a great team, this role is for you - apply today!
Your pay and benefits are important components of your journey at Banner Health. Banner Health offers a variety of benefits to help you and your family. We provide health and financial security options so you can focus on being the best at what you do and enjoying your life.
Located in Fallon, Nev., Banner Churchill Community Hospital is a 25-bed licensed hospital offering the most comprehensive array of medical services in rural northern Nevada. We provide comprehensive and emergency care, including an ambulance service that covers more than 5,900 square miles. This makes us one of only two hospital-operated paramedic/EMT/EMS providers in northern Nevada. Our location in Fallon - a short drive from both Reno and Lake Tahoe - offers a wealth of lifestyle advantages, including rustic, rural charm, along with a recreational wonderland of outdoor sports, such as boating, fishing, hiking, biking, skiing, hunting, horseback riding and off-roading.
POSITION SUMMARY
This position provides comprehensive care coordination for patients and leadership to staff. The intensity of care coordination provided is situational and appropriate based on patient needs and in collaboration with physician and other medical staff. This position is accountable for the quality of clinical services delivered to patients.
CORE FUNCTIONS
Facilitates daily clinical operations, providing leadership, encouraging teamwork and maximizing the effectiveness and efficiency of available personnel through preparation and distribution of daily work assignments.

Hires, trains, conducts performance evaluations, and directs the workflow for the staff. This position is also accountable for participating in the development and implementation of department goals and objectives.

Participates in the orientation, training and continuing development of staff and provides focused education to other healthcare providers.

Assesses work in progress and modification of assignments as changes in demand and types of services occur, optimizing patient outcomes.

Serves as a real-time resource and assists with clinical expertise for staff and physicians for problem-solving on patients, processes, and family issues.

Establishes and promotes a collaborative relationship with physicians and other members of the health care team.

Assists in the development, modification and implementation of departmental programs, processes, policies and procedures.

Provides daily clinical operational, financial and managerial leadership. Internal customers: All levels of nursing management and staff, medical staff, and all other members of the interdisciplinary health care team. External Customers: Physicians and their office staff, community agencies, vendors and regulatory agencies.
MINIMUM QUALIFICATIONS
Associates or technical degree.
Proof of having passed the National Board for Respiratory Care (NBRC) as a Registered Respiratory Therapist (RRT). RRT required for all new hires to the position after October 1, 2015. Incumbents in the position as of October 1, 2015 must possess their RRT by October 1, 2017. A current license in state practiced as required by state law. Basic Cardiac Life Support (BCLS) required. In Home Care setting, must possess valid drivers license and be eligible for coverage under the company auto insurance policy.
In-depth knowledge of clinical techniques, applications and equipment as typically obtained through three years of clinical experience and one year of supervisory experience. Must possess highly effective human relation skills necessary to interface with patients, families, staff and other healthcare personnel.
PREFERRED QUALIFICATIONS
Additional related education and/or experience preferred.
Banner Health complies with applicable federal and state laws and does not discriminate based on race, color, national origin, religion, sex, sexual orientation, gender identity or expression, age, or disability.