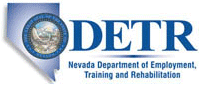 Job Information
Lockheed Martin

Security Generalist

in

Fallon

,

Nevada
Description: At Lockheed Martin Rotary and Mission Systems, we are driven by innovation and integrity. We believe that by applying the highest standards of business ethics and visionary thinking, everything is within our reach – and yours as a Lockheed Martin employee. Lockheed Martin values your skills, training and education.
Do you want to be part of a culture that inspires employees to think big, perform with excellence and build incredible products? We provide the resources, inspiration and focus - if you have the passion and courage to dream big, then we want to build a better tomorrow with you. Come and experience your future!
This position is located in Fallon Nv, and will serve as a Security Generalist for the Lockheed Martin F35 program providing support to the Naval Weapons School (TOPGUN). Primarily responsible to act as a program security Subject Matter Expert (SME) for visiting squadron and TOPGUN Instructor's Special Access Program Facility (SAPF) during first shift operations. Candidate is responsible for maintaining an understanding of personnel security processes and requirements, physical security standards for SAPFs, and classified material management, storage, packaging, and tracking. Additionally, candidate will be required to participate in all facility activation, integration and sustainment activities, F-35 specific Special Access Program support, and overall execution of contractual security requirements. Responsible for controlling access to all classified and Communications Security (COMSEC) areas in the facility, providing escort when required, and assisting in the planning, evaluation, and execution of program security operations related to the visiting squadron and TOPGUN Instructor's SAPF and management IAW current program guidance, DODM directives, and Navy instructions. Provide assistance to other security team members, as appropriate. Performs other duties and potentially works other shifts, as required.
Basic Qualifications:
(1) Final transferable SECRET security clearance, to include a Periodic Reinvestigation within the last six years or confirmed enrollment within Continuous Evaluation (CE).
(2) Familiar with Special Access Program (SAP) and Special Access Required (SAR) security requirements.
(3) Knowledge of the National Industrial Security Program Operating Manual (NISPOM).
(4) Above average oral and written communication skills.
(5) Ability to work in a dynamic team environment and multi-task.
(6) Demonstrated problem-solving ability and initiative.
Desired Skills:
(1) Experience working with the US Navy and other DoD aviation departments.
(2) Experience writing both collateral and SAP security plans and procedures.
(3) Experience working within a SAP environment or SAPF.
(4) Familiarization with the DODM 5205.07 / JSIG / ICD 705.
(5) Exposure to F35 program requirements.
(6) Excellent current working knowledge of classified material control, inventory, marking, and management.
(7) Experience with access control, badging, Intrusion Detection System (IDS) operation, and visitor control.
(8) Self-starter with creative problem-solving skills.
BASIC QUALIFICATIONS:
job.Qualifications
Lockheed Martin is an Equal Opportunity/Affirmative Action Employer. All qualified applicants will receive consideration for employment without regard to race, color, religion, sex, pregnancy, sexual orientation, gender identity, national origin, age, protected veteran status, or disability status.
Join us at Lockheed Martin, where your mission is ours. Our customers tackle the hardest missions. Those that demand extraordinary amounts of courage, resilience and precision. They're dangerous. Critical. Sometimes they even provide an opportunity to change the world and save lives. Those are the missions we care about.
As a leading technology innovation company, Lockheed Martin's vast team works with partners around the world to bring proven performance to our customers' toughest challenges. Lockheed Martin has employees based in many states throughout the U.S., and Internationally, with business locations in many nations and territories.
EXPERIENCE LEVEL:
Experienced Professional