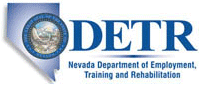 Job Information
Ormat Technologies, Inc.

Warehouse Technician

in

Fallon

,

Nevada
Headquartered in Reno, Nevada, Ormat is a leading geothermal company and the only vertically integrated company solely engaged in geothermal and recovered energy generation (REG), with the objective of becoming a leading global provider of renewable energy.
This position is responsible for assisting in purchasing, maintaining inventory control, shipping, receiving and labeling of materials in accordance with applicable permits, laws, rules and regulations
ESSENTIAL FUNCTIONS
Maintain physical and computerized inventory levels and ensure an optimum balance between parts on hand and minimum down time due to parts availability

Maintain documentation of inventory levels

Operate forklift, other lifting and heavy equipment and perform shipping and receiving duties in accordance with purchasing guidelines and U.S. Department of Transportation (DOT) regulations

Maintain a clean and orderly warehouse and lay-down yard and keep hand tools in good working condition

Maintain accurate and up to date records of the Material Safety Data Sheets (MSDS) program as directed by the Warehouse Tech 2/Warehouse Supervisor

Must be able to operate a vehicle in a safe manner, enter and exit vehicle without assistance, remain alert while driving for continuous periods of time and read and understand maps

Must be able to work weekends and holidays (or one or the other) when necessary
OTHER RESPONSIBILITIES
Assist in the placement of hazardous waste in appropriate containers and proper waste container management

Perform other duties as assigned
EDUCATION, EXPERIENCE, AND SKILLS REQUIRED
Previous maintenance/warehouse experience is a plus

The applicant should be accurate, detail oriented, self-managing and self-motivated

Strong organizational, planning, interpersonal skills and strong attention to detail and follow through skills

Excellent communication skills both verbal and written

Able to work individually and in a team orientated environment with the ability to multi-task and change priorities

Must be able to use and acquire knowledge of a variety of computer software applications in word processing, spreadsheets, database and presentation. Must be proficient in MS Word, Excel, Power Point and use of the Internet, Knowledge of Microsoft Access is desirable

Must be able to read, write and speak English at a level which will permit the employee to accurately understand and communicate information to safely and efficiently perform the job duties

Must possess at any time a valid driver's license with a driving record acceptable to ORMAT's auto insurance carrier
PHYSICAL REQUIREMENTS
The ability to work at a computer and computer monitor and use repetitive motion for long periods of time

The ability to lift 50 pounds periodically

Must be able to climb ladders, work off of elevated platforms, ladders and walkways

Must be able to correctly wear and work using self-contained breathing apparatus

Must be able to wear and work in fire retardant clothing provided by Ormat

Protective equipment must be worn in the performance of some duties

Job requires sitting and/or standing for long periods of time with moderate bending, stooping, and kneeling
All your information will be kept confidential according to EEO guidelines.
Ormat is an equal opportunity employer. All qualified applicants for employment with Ormat will receive consideration for employment without regard to race, sex, age, color, religion, marital status, sexual orientation, gender identity, veteran status, status with regard to public assistance, source of income, national origin, citizenship status, disability, or any protected status.