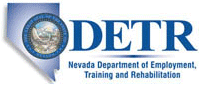 Job Information
Stericycle

Environmental Specialist,CDL A-Long Haul

in

Fernley

,

Nevada
Environmental Specialist,CDL A-Long Haul
Job ID #:34263

Position Type:Full-Time

Education Required:HS Diploma/GED

Experience Required:Less than 1 year

Location:US-NV-Fernley

Functional Area:Transportation

Relocation Provided:
Send This Job to a FriendSaveSaveApply Now
Position Description:
Are you looking to join a team that rewards and promotes top performers? Would you enjoy working for a reputable, environmentally- conscious company? If so, join Stericycle, where team members can grow/develop their skills and are encouraged to be innovative. Understanding that our full-time team members work hard, you will be rewarded with competitive pay, paid time off and paid holidays, great work-life balance, medical, dental and vision coverage, company-paid life Insurance, short-term and long-term disability, 401(k) with company match, and much more! At Stericycle, our company culture is built on a foundation of respect, diversity, commitment, and partnership. Be our newest team member!
We are currently seeking a Long Haul Driver be responsible for transporting waste from either a Stericycle location or customer location, to a transfer location or processing location. Essential Duties and Responsibilities:•Manages assigned routes ensuring that medical waste is transported in a timely and accurate manner.•Responsible for picking up and transporting waste safely according to all federal, state, and local rules and regulations•Plans daily schedule based on Stericycle or customer needs by reviewing daily paperwork, e.g., manifest, route sheets, previous VCR, etc. provided by Transportation Manager/Supervisor or Dispatcher.•Communicates any issues to Transportation Manager/Supervisor and/or Dispatcher for resolution.•Ensures load is secured prior to operating vehicle on public highway.•Ensures that assigned paperwork is completed legibly, neatly, accurately, and completely and returned to Transportation Manager/Supervisor or Dispatcher, at the time of debriefing, for processing.•Communicates with Stericycle Transportation Manager/Supervisor and/or Dispatcher regarding any change to pickups. Ensures that Route Manager servicing the specific route is aware of any situations outside the norm in order to provide the highest level of customer service. Reports any problems/issues with accounts to the Transportation Manager/Supervisor and/or Dispatcher before the close of business each day.•Performs a documented pre-trip inspection on vehicles prior to leaving yard to commence route. Performs a documented post-trip inspection on vehicles prior to being debriefed for the day. Reports any maintenance problems to Transportation Manager/Supervisor and/or Dispatcher for follow-up. Insures all defects have been corrected prior to operating the vehicles again.
Position Requirements:
•Education equivalent to graduation from high school, or the equivalent in related work experience.•Completion of an accredited driving school, or previous Commercial Driving experience required. Previous route management experience a plus.•Maintains current Commercial Driver's License (CDL), with an excellent driving record.•Demonstrates ability to read a map.•Demonstrates general computer sills and knowledge of intranet.•Maintains a current Medical Examiner's Certificate (MEC) issued by a doctor approved by Stericycle.•Must work safely and carefully to prevent injury to self and others while driving, loading, and unloading vehicle. Requires constant mental and visual attention relative to the safe operation of the vehicle. May require mandatory immunizations and credentialing based on customer requirements *LI
We are an Equal Opportunity Employer and do not discriminate against any employee or applicant for employment because of race, color, sex, age, national origin, religion, sexual orientation, gender identity, status as a veteran, and basis of disability or any other federal, state or local protected class.
Navigation
Search

My Account

Saved Jobs (0)

Sign In
jobDetails
Stericycle is an EEO Affirmative Action Employer. It is the policy of Stericycle to provide equal employment opportunity (EEO) to all persons regardless of age, color, national origin, citizenship status, physical or mental disability, race, religion, creed, gender, sex, sexual orientation, gender identity and/or expression, genetic information, marital status, status with regard to public assistance, veteran status or any other characteristic protected by federal, state or local law.
https://www.stericycle.com/