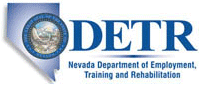 Job Information
Trex Co. Inc.

Logistics Technician

in

Fernley

,

Nevada
Logistics Technician
Tracking Code
605-269
Job Description
Trex Company, the world's number one decking and railing brand, and leader in high-performance, low-maintenance outdoor living products, is seeking a Logistics Technician to operate a forklift, move and unload inbound shipments, prepare product for shipment, and perform picking duties.
Help us deliver what's next in outdoor living by being a team player and meeting all safety, quality, housekeeping and distribution goals.
As our next Logistics Technician, you are a skilled forklift driver who has experience in a warehouse or factory environment. You are detail-oriented, organized and are comfortable multitasking.
Talented employees are just one of Trex Company's trademarks. This is your chance to work for a company consistently awarded recognition for market leadership and innovation. Trex outdoor living products offer significant design flexibility with fewer ongoing maintenance requirements than wood, as well as a truly environmentally responsible choice. Trex decking products contain 95 percent recycled content and we are one of the largest plastic scrap recyclers in the U.S. Our organization keeps more than 800 million pounds of plastic and wood scrap out of landfills every year.
Besides working for the company known for its recycling heritage and as a creator of amazing outdoor living spaces, Trex employees enjoy an industry-leading compensation and benefits package, bonuses and incentive programs, tuition assistance, and more: trex.com/careers.
Key Duties and Responsibilities:
Unload inbound shipments safely and move product to storage locations. Efficiently stack and store the merchandise in the appropriate areas.

Ensure inbound and outbound shipments are accurate and free of damage, and report quality variances.

Pull and prepare product for shipment, ensuring that the exact number and type of product is loaded and shipped.

Perform picking duties in an efficient manner that meets customer service standards.

Load, unload, move, stack, and stage product and materials using a forklift, clamp truck or other power equipment.

Operate all equipment in a safe and efficient manner.

Maintain a clean and orderly work area and conduct operations in a manner that promotes safety.

Comply with OSHA and MSDS Standards.

Participate in monthly inventory counts and preform various housekeeping duties.

Participate in logistics-related project teams.

Perform other duties as assigned.
Required Skills
Able to lift up to 50 lbs.

CDL required.

Forklift experience.

Detail-oriented.

Demonstrated multitasking skills and ability to organize.

Strong customer service, interpersonal and communication skills.

Knowledge of Microsoft Office, especially Excel.

Experience in a warehouse or factory environment.

Must be able to read, write and communicate in English.
Job Location
Fernley, Nevada, United States
Position Type
Full-Time/Regular