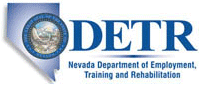 Job Information
Lakeshore Learning Materials

Assistant Store Manager

in

Henderson

,

Nevada
You don't need a background in education, but a desire to learn is essential! As part of the store management team, you get to play an active role in developing a first-class crew, help to maximize store sales, and provide our customers with an unforgettable retail experience—all in a fast-paced, fast-changing environment that demands operational expertise. Sound challenging? It is. But with success comes reward.
/Providing great customer service isn't just a goal—it's the essence of who we are./
Our energetic and friendly approach to exceeding each customer's expectations is a hallmark of every Lakeshore Learning Store nationwide. Each customer knows that walking through our doors means experiencing unbeatable service with an amazing depth of product knowledge every time they visit.
/Lakeshore Learning Store management teams have a knack for leading by example./
In fact, this is the glue that holds our successful retail team together. No job is too small to tackle…and no team success is too small to celebrate.
Responsibilities
/Building Talent/
• Recruit and develop an engaged, sales-driven team
• Involved in training and developing new store associates
/Building Service Standards/
• Surpass expectations regarding customer service
• Seek and communicate customer feedback in regard to school and home use of products
• Build a unique and lasting relationship with customers
/Building Revenue & Operational Excellence/
• Maximize sales and manage controllable expenses
• Maintain visual presentation of merchandise and signage
• Maintain company expectations regarding retail policies and procedures
Essential Skills & Attributes
• Passion for providing excellent customer service
• Positive and proactive approach to management and working as a team
• Excellent communication and training skills
• Exceptional time management and organizational skills
• Ability to demonstrate company standards and reinforce them with entire team
• Strong desire to recognize and reward achievements—big and small
• Capacity to give regular and clear feedback to team
• Ability to provide and receive constructive criticism
• Capacity to multitask in order to meet simultaneous demands
Requirements
• 1 year related retail management experience
• Ability to work flexible schedule, including nights and weekends
• Knowledge of retail POS systems
And here's our end of the bargain!
•Competitive compensation
•Comprehensive medical/dental plan for full-time employees
•401(k) retirement plan
•Generous employee discount
•Quarterly bonus program
Equal Employment Opportunity Policy
People are selected to become members of the Lakeshore family based on skill, merit, and mind-boggling talent—not based on race, color, creed, sexual orientation, gender or gender identity, marital status, domestic partnership status, military status, religion, age, national origin, ancestry, alienage, AIDS or AIDS-related complex status, genetic information, predisposition or carrier status, status as a victim of domestic violence, physical or mental disability, or any other characteristic protected by applicable law. If things aren't equal, we all lose. INDPLL3