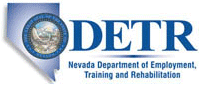 Job Information
CommonSpirit Health

Cardiac Excercise Specialist

in

HENDERSON

,

Nevada
Overview
As the community's only not-for-profit, faith-based healthcare system; Dignity Health Nevada has been guided by the vision and core values of the Adrian Dominican Sisters for more than 70 years. As the Henderson and Las Vegas communities grow, Dignity Health-St. Rose Dominican facilities and its more than 3,400 employees will continue the Sisters' mission of serving people in need. St. Rose Dominican is a member of Dignity Health, one of the nation's largest healthcare systems, a 22-state network of more than 9,000 physicians, 60,000 employees, and 400 care centers, including hospitals, urgent and occupational care, imaging and surgery centers, home health, and primary care clinics. Headquartered in San Francisco, Dignity Health is dedicated to providing compassionate, high-quality, and affordable patient-centered care with special attention to the poor and underserved. You can also follow us on Twitter (https://twitter.com/DignityHealth) and Facebook (https://www.facebook.com/dignityhealth) .
Responsibilities
Position Summary:
Under the general direction of the Nurse Manager of Cardiology and Radiology Services, the Cardiac Exercise Specialist set up and operates various types of equipment utilized in the treatment/ rehabilitation of cardiac disease and or illness. Works with the Cardiac Rehabilitation RN to perform the treatment plans and present the results of the test to the cardiologist and/or attending physician. The Cardiac Exercise Specialist is also responsible for clerical, communication, and organizational duties related to the function of the Cardiopulmonary Rehabilitation. This individual must display the highest level of skill and experience attainable within his/her assigned facility.
This position is represented by SEIU, Local 1107 and is covered by the terms and conditions of the applicable collective bargaining agreement.
Qualifications
Minimum Qualifications:
Three (3) months to one (1) year employment cardiology medical environment, with additional experience in Cardiopulmonary Rehabilitation or related field.

Familiarity with medical terminology.

Familiarities of computers (Windows 98 or greater, preferred) fax machines, and other various office devices.

Degree in Exercise Physiology and training in Cardiopulmonary Rehabilitation.

Desire and ability to work with patients.

Must possess good oral and written communication skills to be able to effectively communicate with patients visitors, physicians and physicians' offices, and fellow staff members.

Must exhibit excellence in prioritization and able to function in a busy environment with a multitude of distractions.

Must possess excellent organizational skills.

Exercise of patient confidentiality is essential.

Must follow all safety and infection control rules and regulations.

CT CPRBLS - Basic Life Support - AHA

CT CPRACLS - Advanced Cardiac Life Support - AHA
Connect With Us!
Not ready to apply, or can't find a relevant opportunity?
Join one of our Talent Communities (https://careers-dignityhealth.icims.com/connect?back=intro&in_iframe=1&hashed=-435626305) to learn more about a career at Dignity Health and experience #humankindness.
Job ID 2020-147696
Employment Type Per Diem
Department Cardiac Rehabilitation
Hours / Pay Period 32
Facility St Rose Dominican - Siena
Shift Day
Standard Hours Varied days. 0630-1500 Weekdays, Weekends and holidays.
Work Schedule 8 Hour
Location NV-HENDERSON
Dignity Health is an Equal Opportunity/ Affirmative Action employer committed to a diverse and inclusive workforce. All qualified applicants will be considered for employment without regard to race, color, religion, sex, sexual orientation, gender identity, national origin, age, disability, marital status, parental status, ancestry, veteran status, genetic information, or any other characteristic protected by law.