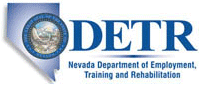 Job Information
FirstService Residential

Clubhouse Attendant

in

Henderson

,

Nevada
Do you aim high? Are you genuinely helpful? Are you looking for a place where you can make a difference, receive ongoing support and training, and build a rewarding, long-lasting career? Then you may be a good fit for FirstService Residential, North America's foremost property management firm. We're all about our associates, and as we continue to grow, we're looking for even more quality people who share our dedication to doing what's right, improving residents' quality of life, building great relationships and truly making a difference for their clients, their colleagues and themselves. Is that you? If so, we think you should get to know us.
Job Summary
To provide owners with a superior level of service when visiting the facility through strong work ethic, enthusiastic customer service skills an increased level of understanding and knowledge regarding the clubhouse offerings. Primarily responsible for answering the phone lines, managing the front entrance by greeting visitors and homeowners via phone and face-to-face. Other primary job functions include maintaining an inviting appearance by cleaning areas in and around the clubhouse facility and reception desk.
Responsibilities
The job duties listed are typical examples of the work performed by positions in this job classification. Not all duties assigned to this position are named.
Maintain a professional appearance and attitude, including grooming and personal hygiene, at all times. Greet and check in Members and guests as they arrive;
Answer incoming phone calls on a multi-line call board. Relay messages between the front desk and management on items that need follow up.
Assists in maintaining the cleanliness and the general appearance of the Clubhouse front desk area, keeping the equipment organized for residents to checkout and use.
Perform regularly scheduled inspections and complete general cleaning and/or, sanitizing of high use areas to include but not limited to restroom facilities, gym cleaning, restocking and organizing etc., remove and refill trashcans as needed. Other duties as assigned and required.
Ensures that the Pool area and Fitness Center remain safe, equipment is used correctly, and that users follow Clubhouse policies.
Provide new residents and prospective residents with Clubhouse tours and provide community event support when necessary or as scheduled.
Must be kid --friendly and assist in our Kids Club facility during regular hours to provide limited services to our members when utilizing the clubhouse facilities.
Become familiar with Community Standard Policies and System administration tools to include CLUB ID, Dwelling Live, and Connect Resident etc. Check receipt and processing, form completion etc.
Maintain confidentiality and exercise good judgment in addition to dealing tactfully with people in a variety of circumstances.
Greets residents and guests as they enter the facility with the highest level of customer service either at the main front desk or golf hut check-in.
Checks in residents and charges any applicable fees for facility usage and/or programming.
Provides New Residents with the necessary paperwork and information on being a resident in the community and gaining access to the facility.
Assists residents in making online reservations for programs and completing the payment process as necessary.
Completes assigned checklist items to ensure the Club is properly opened and closed each day.
Sorts and distributes incoming mail and deliveries as appropriate.
Ensures that the complimentary supplies for those visiting the Club are always stocked and made.
Required to attend any mandatory trainings and/or meetings scheduled.
Performs other duties as assigned.
Requirements & Skills
To perform this job successfully, an individual must be able to perform each essential duty satisfactorily. The requirements listed below are representative of the knowledge, skill and/or ability required.
Must have experience in customer service and working with POS systems.
Strong communication, customer service and inter-personal skills
High School Diploma or equivalent required. College degree preferred.
Responsible for maintaining Company, Resident and Staff confidentiality.
Telephone Etiquette
Knowledge in the use of various office equipment required
High School Diploma or equivalent required.
Equal Opportunity Employer Minorities/Women/Protected Veterans/Disabled