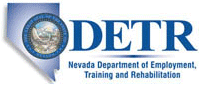 Job Information
Touro College

Director, Financial Aid

in

Henderson

,

Nevada
Reporting to the Dean of Students, the Director of Financial Aid is responsible for the management and oversight of all aspects of the student financial aid process. The Director of Financial Aid is also responsible for ensuring compliance with all regulatory bodies. The Director of Financial Aid is responsible for the day-to-day operations of the financial aid office. A candidate for the Director of Financial Aid position must demonstrate self-motivation, a high degree of organizational skill, a high level of customer service orientation, and a collaborative spirit to be successful in the fast paced environment associated with being a member of the Division of Student Affairs team. The Director shows a track record of inclusivity in their professional work with a commitment to diversity and multiculturalism. The successful candidate must also demonstrate the University's core values of social justice, intellectual pursuit, and service to humanity through their work.
Assist prospective and current students with the financial aid process
Counsel students on budgeting, debt management, and loan repayment
1.1. Organize and conduct workshops to educate and empower students about financial aid and related areas 1.2. Evaluate completed financial aid files and award financial aid based on eligibility requirements
Oversee the Federal Work Study program

2.1. Ensure compliance with all federal financial aid regulations 2.2. Staying educated and informed about changes in the financial aid industry 2.3. Attend financial aid conferences and trainings 2.4. Provide leadership for the planning, direction, and evaluation of the financial aid process 2.5. Coordinate comprehensive services to students and the campus community

Generate reports and statistical analysis of financial aid data for institutional reports
3.1. Work collaboratively with Admissions, Registrar, Bursar, Dean of Students, Institutional Effectives, academic programs, and other pertinent offices
3.2. Identify potential scholarship sources for students 3.3. Assist students on financial aid problems and help resolve issues 3.4. Advise students on completing loan and scholarship applications 3.5. Monitor entrance and exit interviews
Ensure compliance with the rules, regulations, and conditions set forth by federal government agencies and private lenders

4.1. Ensure security, confidentiality, and safety of all financial aid records and information 4.2. Act ethically in the best interest of the university community 4.3. Input and maintain databases (Banner, ELM, ED EXPRESS)

Conduct financial aid information sessions for potential admits

5.1. Review information on Financial Aid website for accuracy and updates as needed 5.2. Continually evaluate processes and procedures and make recommendations for improvements 5.3. Create Cost of Attendance for each program 5.4. Prepare data and files for audits as needed 5.5. Work collaboratively with main Financial Aid office in New York 5.6. Other duties may be assigned.

Oversee the administration of the scholarship program in partnership with Advancement and the Academic Departments.

Lead the Office of Financial Aid. Supervise directly or indirectly the Assistant Director, Federal Work Study Coordinator, Student Staff and other personnel.
Education:
Baccalaureate degree required, Master's degree preferred
Experience:
Experience using ELM, NSLDS, National Student Loan Clearinghouse, EDE, student information systems, and other pertinent websites and programs.
Knowledge and or experience in using Banner is preferred
Three to five years' experience in higher education financial aid and/or enrollment management
Skills & Abilities:
Excellent management, leadership, communication and interpersonal skills
Strong commitment to customer service
Collaborative, holistic approach to problem solving
Must be analytic, organized, innovative, detail oriented and able to multi-task
Knowledge and experience using Banner
Experience using ELM, NSLDS, National Student Loan Clearinghouse, EDE, and other pertinent websites and program
Demonstrated knowledge and experience in the delivery of high quality service to students, as well as evidence of use of technology in support of financial aid obligations
Demonstrated ability to set priorities, balance competing priorities and accomplish tasks effectively and efficiently
Demonstrated ability to work effectively with diverse populations
Requisition ID: 2020-6913
Schedule Shift: Day
Hours Per Week: 38
Travel: None
External Company URL: https://tun.touro.edu/
Street: 874 American Pacific Drive
Chart of Accounts: Touro University Nevada