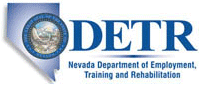 National University

Enrollment Advisor I

in

Henderson

,

Nevada
Position Summary:
Under general supervision, the Enrollment Advisor I assists in coordinating University admissions processes, performs admissions advising and administrative tasks, and works collaboratively with multiple internal departments to support student success. This is a fast-paced work environment, requiring highly self-motivated and eager, as well as flexible and adaptable behaviors. The Enrollment Advisor I must be reliable, results-oriented and is a student-first, team-player.
Immediate supervision is from the Center Director or equivalent. At various times during the admissions/recruitment cycle, close supervision for specific projects may come from the Enrollment Counselor or Associate Vice President
Essential Functions:
Maintain a prospective student database and an active caseload of students in their first class.
Duties/Responsibilities:
Make 100 or more outbound phone calls a day to prospective students who have requested information about National University.

Engage students by asking open-ended questions to uncover their motivation while assisting them with proper program selection for their degree of interest.

Utilize multi-channel modes of communication for prospective, active, and previous students: phone, Live Chat, SMS, face-to-face, and email.

Conduct admissions interviews to ensure that students meet university admissibility requirements.

Move prospective students through the recruitment and enrollment process; including (but not limited to), conducting interviews, collecting proper documentation for student matriculation, pre-evaluation of transcripts, class schedule advisement and building, and all other activities related to on-boarding students into their first class. The student should be prepared for a successful transfer to their assigned Academic Advisor.

Operate within compliance with department SOPs and policies, along with the proper execution of internal and external conversation guides.

Must understand and follow five9 recording procedures and disclosures when operating in the call system.
Supervisory Responsibilities: N/A
Requirements:
Education & Experience ?
Bachelor?s Degree or equivalent, relevant experience. ?

One (1) year of admissions experience with National University, or two (2) years of admissions experience in the higher education industry. ?

Customer Relationship Management (CRM) experience. ?

Student Information System (SIS) experience
Technical / Functional Skills
Strong customer service skills, and successful in a ?service center? environment ?

Telephony software use and dexterity. ?

Math skills. ?

Ability to utilize a conversation guide and scripts. ?

Ability to work independently. ?

Ability to prioritize work. ?

Ability to work in a fast-paced environment. ?

Knowledge of and willingness to learn and work with technology; specifically, word processing environments, internet navigation, database management, SMS, Live Chat, and e-mail correspondence. ?

Knowledge of the National University System and its programs. ?

Knowledge of Microsoft Office (Word, Excel, PowerPoint, Outlook, SharePoint).
Competencies
Flexible and dependable team player. ?

Creative, with an innate ability to think outside the box; to find avenues for finding and attracting new students ?

Excellent communication and public speaking. ?

Coachable and adaptable to change.
Physical Demands / Environment
Hours of operation are Monday ? Thursday 8:00 am to 8:00 pm; Friday 8:00 am to 6:00 pm; and Saturday 8:00 am to 5:00 pm. Advisors will work a five-day weekly work schedule while rotating weekend coverage. Advisors will be required to work 1-2 Saturdays per month.
Exerting up to 10 pounds of force occasionally and a negligible amount of force frequently or constantly to lift, carry, push, pull or otherwise move objects. The worker is required to have the close visual acuity to perform an activity such as: preparing and analyzing data and figures; viewing a computer terminal. The work is performed in an office environment.
Travel: Ability to travel to NU sponsored events, as needed