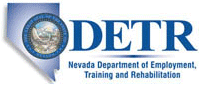 Job Information
Barclays

Fraud Detections Facilitator

in

Henderson

,

Nevada
Fraud Detections Facilitator
Henderson, NV
As a Barclays Fraud Detections Facilitator, you will serve as a mentor to a team of non-exempt frontline Colleagues. You will be a knowledge resource for operational policies and procedures, handle escalated customer inquiries and engage managers as necessary for atypical situations. You will be assisting with routine ad hoc administrative duties, as well as other duties as assigned.
Barclays is one of the world's largest and most respected financial institutions, with 329 years of success, quality and innovation behind us. We've helped millions of individuals and businesses thrive, creating financial and digital solutions that the world now takes for granted. An important and growing presence in the USA, we offer careers providing endless opportunity.
What will you be doing?
• Serving as knowledge resource by maintaining a hands-on presence, answering questions, taking escalated calls, etc.
• Acting as back up SME for Bank initiatives, while being supported by management
• Participating in production (i.e. case processing & call support) at management discretion
• Supporting the management team; ensuring proper work assignment & completion occurs for the business
• Identifying trends, root causes, and improvement opportunities. Communicating regularly to Team Managers/Supervisors
• Working with MIS & Management to submit, track, and follow up on Help Desk Tickets
What we're looking for:
• High school diploma or GED
• Prior Fraud experience
• Prior experience in bank operations or credit card settlement/accounting
Skills that will help you in the role:
• Exceptional customer service and professional communication skills.
• Strong attention to detail and analytical skills
• College Degree
Where will you be working?
At Barclays, we are proud to be redefining the future of finance and here at Barclays we are defining the future of the workplace and the future of the way we work and live. We are creating a unique community, one of four strategic tech-enabled hubs that will redefine opportunity for everyone who works here. Whatever you do at Barclays, you'll have every chance to build a world-class career in this world-class environment.