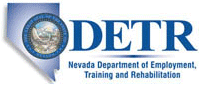 Job Information
Wells Dairy Inc.

Quality Supervisor - 2nd Shift - Henderson, NV

in

Henderson

,

Nevada
Description
This position is located in Henderson, NV. The Quality Supervisor is responsible for monitoring production and coordinating the activities of Laboratory Technicians and operations personnel involved in inspecting materials and ensuring that they meet the quality standards specified by the company.
Schedules and maintains QC Technician weekly work schedule. Train employees in SOPs and ensure training effectiveness Train Lab group in safety topics, testing procedures and quality procedures.

Monitors QA final acceptance, product Hold and Materials review. Performs GMP audits of processing areas and writes report of findings. Documents and enforces HACCP, GMP's and
SSOP's, SOPs. Perform Raw Material inspections, place on hold if necessary and submit a Supplier Non-Conformance Report. Prepares product samples for microbiological testing, helps to interpret results, corrective actions and resolutions with management staff. Performs pre-op and in-operational inspections including testing with ATP swabs and Allergen swabbing.
Performs monthly air monitoring testing for facility's freezers. Determines check weigher settings for customer specific
product. Maintains daily Net Content Lot Reports and weekly tare variability reports.
Assist Quality Manager in data collections for monthly KPI reports, such as monthly audits, holds, environmental and microbiological testing, Customer Complaints, Product Cuttings, Process Controls and Employee Training.

Works with sanitation to ensure that the facility is maintained in a satisfactory manner. Conducts annual Sanitation Validation and reports results to Management.

Conducts annual validations of pre-requisite programs including, Metal Detection, Allergen and Scanner. Maintains supporting documents for the Validations: Allergen Matrix, Major Allergen Declarations and the Calibration Log.

Verifies incoming ingredient COAs and Incoming Inspection Reports. Maintains Finished Product, Raw Material, Packaging, Vendor and Glass and Brittle Plastic Registries. Inspects facility's glass and plastic monthly.

Support internal and external audits of the QMS and integrated quality systems. Interacts with State, Local and Third-Party Auditors when plant audits are scheduled.

Assist Management Staff in special projects or other duties as assigned.
Qualifications
Bachelor's degree in Food Science, Microbiology, Business Administration, Education, Technology, or Communications. Equivalent (year for year) experience with food or nutritional products manufacturing / retail firms in manufacturing or quality programs may be substituted for degree level.
Minimum of 5 years demonstrated experience, preferably within a quality assurance/control role, in a medical product, food or nutritional product manufacturing or retail setting. Previous experience in an FDA / USDA regulated industry.
Process Controls Qualified Individual (PCQI), Hazard Analysis Critical Control Point (HCCCP) and Safe Quality Foods (SQF) certification required. If not acquired prior to accepting the position, must attain PCQI, HACCP and SQF certification within one year in role.
Familiarity with food / nutritional product legislation Manufacturing Equipment Qualification, Project Management, and (FDA & USDA 21CFR & 7 CFR or even 9 CFR) - a plus.
Demonstrated knowledge of manufacturing equipment, systems and tools, as well as, productivity principles and practices.
Familiarity with Food Hygiene, basic Food Microbiology, Food Organoleptic Assessment, Production Processes, Batch Process Documentation, Quality tools, Material flow and management.
Knowledgeable in the areas of safe work practices and GMPs.
Previous experience with effective labor planning and scheduling and procedure writing.
If you meet these requirements and are interested in this position, to be considered for an interview you must complete an online application at www.wellscareers.com
Wells Enterprises is an EEO/AA employer M/F/Vet/Dis
Job: Quality Assurance & Food Safety
Primary Location: United States-Nevada-Henderson
Schedule: Full-time
Req ID: 2000001053