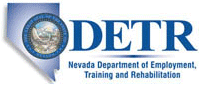 Job Information
General Electric

Major Incident Manager

in

Home/Remote/Alternate

,

Nevada
Job Description Summary
The Major Incident Manager (MIM) establishes strong relationships with key decision makers and other leaders at multiple levels within the internal and customer organizations to ensure consistent service delivery and customer resolution. Communicates status of Major Incidents (MI) and coordinates the resources used to resolve the MI. MIM drives the restoration of services for Major Incidents (MIs). The MIM is responsible for driving the efficiency and effectiveness of a MI with continual focus on fast and high quality restoration of services. Follows/establishes external escalation path and effectively diffuses customer conflicts and brings to resolution. Coordinate and manage resources during the life of a Major Incident from incident discovery to hand off to Problem Management (PM).
GE Healthcare is a leading global medical technology and digital solutions innovator. Our Digital organization is structured around three major areas: Products & Platform, Go to Market and Centers of Excellence.
Job Description
Essential Responsibilities:
In this role, you will:
Engage with customers to build strong credibility by ensuring service commitments are met and customer needs are understood and addressed with a proportionate and consistent response.

Develop and manage customer action plans for purposes of accelerating complex issue resolution, including identifying and coordinating resources necessary to solve issues. Escalate as required to ensure timetables are met.

Partner with cross-functional leadership within our customer base to deliver results that exceeds customer expectations improving customer satisfaction and loyalty.

Build collaborative relationships with other functions such as Sales, Implementation, Product Management, & Engineering to meet current and prospective customer and business needs.

Provide regular updates to customers and GE leadership on progress against outstanding issues.

Determine root causes of escalations and develop preventative action plans to avoid recurrence.

Build collaborative relationships with other functions such as Support, Service, Sales, Implementation, Product Management, & Engineering to meet current and prospective customer and business needs.

Provide regular status updates to senior level management (internal and external).

Anticipate customer needs and responses, and modify communications appropriately to ensure best possible response.

Ensure proper documentation of issue status and progress in a customer case management system.
Basic Qualifications:
BA/BS degree in Business or Technical Discipline or a two-year diploma or extensive Customer Support background considered with appropriate experienced or high school and 5 years of customer support experience.

3+ years of leadership experience in corporate environment of military

3+ years of experience in a phone, e-service and/or onsite IT support Services environment

5 + years customer experience
Eligibility Requirements: (Country Specific)
Must be willing to travel up to 10% (although the role usually does not require travel)

Position is fully remote from home office.

Some schedule flexibility may be needed

Participates in a 24x7x365 MIM on-call rotation

Expected to work West Coast hours 8am PT - 5 PM PT or later shift.
Desired Characteristics:
Proven experience managing strategic\escalated customer accounts.

Ability to make priority decisions based on customer business situations.

Healthcare industry experience.

Experience working with or supporting complex software solutions in a business or manufacturing environment and guiding the work of others.

Proven ability to develop and manage technical action plans.

Strong external customer focus and customer orientation

Ability to work in a diverse global environment, cooperating with multiple teams simultaneously

Technical background preferred (comfortable with hardware/software concepts and terms).

Work closely with senior leaders, Customer Success teams, and other counterparts to facilitate Major Incident and support response to customer escalations that meets or exceeds expectations

Able to fluently speak and write in the English language.
Technical Expertise:
Understanding of how GE Healthcare Digital solutions meet customer/business needs.

Proactively makes or recommends decisions based on in-depth analysis; Comfortable with data and how to present it effectively;

Can follow processes without assistance. Recognizes variations to the process and works to resolve independently. Can adapt to gaps or exceptions to the processes and adjust accordingly. Ability to interact with the customer demonstrating expertise and insight, and to manage expectations. Identify and report when there is deviation on scope, schedule or budget. Exceeds quality requirements and adapts to ensure standards are met in all situations.

Defines and implements content standards/templates, promotes consistency and usability of technical knowledge base articles and other documentation. Effective consulting and facilitation skills and strong presentation skills across multiple audiences.
Business Acumen:
Increases client engagement to further pace and focus required to achieve business priorities and uncover desired outcomes for both the customer and GE; utilizes business acumen and domain experience to advise the customer on critical success factors for the initiative at hand; continuously influences the customer to think ahead on what is needed to acquire, deploy, and utilize the solution.

Engages and influences other business functions to deliver to customer success factors. Demonstrates empathy and drives actions based on customer situations and needs.

Anticipates potential risks and obstacles and resolves proactively in order to ensure smooth project delivery. Maintains high levels of customer satisfaction. Addresses customer concerns quickly and effectively; at times, anticipates customer concerns before they become issues.

Leverages knowledge of market and customer segment in order to establish further credibility in the eyes of the customer. Acts in a consultative capacity and is provided access to key decision makers throughout the customer account. Establishes strong relationship with key decision makers and other leaders at multiple levels within customer organization.
Leadership:
Helps team members understand their contributions in support of the broader direction. Continuously measures the completion rate of personal and team deliverables and compares them to the scheduled commitments. Effectively balances different, competing objectives.

Adjusts information (e.g. level of complexity) and story to align with audience. Produces functional area information in sufficient detail for cross-functional teams to utilize, using presentation and storytelling concepts. Informs stakeholders of key customer issues, identifies potential problems or conflicts and resolves them when necessary. Goes beyond merely presenting functional information, explains the story of the rationale and benefit of their ideas. Uses relevant and appropriate presentation techniques. Responds to questions and dissent in a constructive manner. Acknowledges limitations of one's own knowledge.

Demonstrated ability to define requirements and collaborate on solutions, leveraging personal technical knowledge and network of experts. Communication style encourages effective interaction with customer and cross-functional teams. Leverages knowledge of product capability to mitigate risk and drive desired outcome.

Engages positively across multiple departments, GE businesses and customers to manage conflict and establish clarity, vision, and mutual trust in order to achieve a business goal. Models collaborative behavior to encode these behaviors among team members, fostering an environment of openness and mutual trust.
Personal Attributes:
Effectively directs and mentors others in critical thinking skills. Proactively engages with cross-functional teams to resolve issues and design solutions using critical thinking, analytical skills and best practices. Finds important patterns in seemingly unrelated information.

Deliberates before making a decision or judgment regarding a work situation. Demonstrates integrity and trustworthiness. Remains at ease in ambiguous work situations and is open to change. Contributes to an environment where teams are encouraged to reach beyond themselves and connect across constituent groups. Extracts and communicates how customer groups are thinking and feeling.

Persists on completion of endeavors, especially in the face of overwhelming odds and setbacks. Pushes self for individual results and others through team spirit.

Demonstrates a passion for work and for continual learning. Persistently seeks to accomplish challenges and approaches difficult situations with optimism. Encourages their team's commitment to GE's corporate goals and beliefs. Identifies new opportunities by creating bonds of trust with customers. Creates a team environment where people are motivated, share more, are highly engaged, and ultimately perform better.

Listens attentively; reads and exhibits proper body language in a collaborative setting to drive effective discussion; captures specific formation from the audience and validates it back to them for acceptance; ensures that the information was properly understood by reading verbal and non-verbal cues; asks both open and closed questions in a logical order to gather critical information.
Our total rewards are designed to unlock your ambition by giving you the boost and flexibility you need to turn your ideas into world-changing realities. Our salary and benefits are everything you'd expect from an organization with global strength and scale, and you'll be surrounded by career opportunities in a culture that fosters care, collaboration and support.
The salary range for this position is $90 - 113K. The specific salary offered to a candidate may be influenced by a variety of factors including the candidate's experience, their education, and the work location. In addition, this position is eligible for a performance bonus ONLY IF APPLICABLE. Available benefits include health, welfare, retirement and paid leave.
#LI-REMOTE
Additional Information
GE offers a great work environment, professional development, challenging careers, and competitive compensation. GE is an Equal Opportunity Employer (https://assets.phenompeople.com/CareerConnectResources/GE11GLOBAL/en_global/desktop/assets/images/poster_screen_reader_optimized_w_supplement.pdf) . Employment decisions are made without regard to race, color, religion, national or ethnic origin, sex, sexual orientation, gender identity or expression, age, disability, protected veteran status or other characteristics protected by law.
GE will only employ those who are legally authorized to work in the United States for this opening. Any offer of employment is conditioned upon the successful completion of a drug screen (as applicable).
Relocation Assistance Provided: No