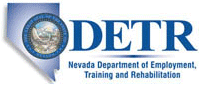 Job Information
E3 Federal Solutions

Energy Manager - PM - DODP8

in

Indiana Springs

,

Nevada
E3/Sentinel's Defense Division supports customers across the Department of Defense, including the Office of the Secretary of Defense, Department of the Navy, National Guard Bureau, Office of the Inspector General, and Washington Headquarters Services. By providing program assistance and technical innovation to ensure our nation's security, E3/Sentinel employees help our clients navigate through dynamic environments. Our Defense Division offers a variety of career paths, including program management, systems engineering and technical assistance (SETA), financial analysis, operational support, financial analysis, facilities management, and more.
E3/Sentinel seeks an individual with a growth mindset to lead a Department of Defense focused program focused on Engineering, Construction, and Quality Assurance services for an existing Navy, Air Force, and Army portfolio of projects. Primary responsibility will include providing delivery excellence to clients from the Department of Transportation, Department of Justice, Department of Interior, Department of Commerce, and others. In this new role, the candidate will be responsible for people management, client delivery, strategy, and growth. Duties include:
Our COVID-19 Task Force is taking every measure to protect our employees during this time. Speak to a recruiter about our telework options.
Serve as the facility energy managers to plan, program, and manage energy conservation and develop resiliency projects. The projects developed shall fulfill the requirements of EISA 2007, Sec 432, subparagraph (2) (A) by coordinating their activities with the base energy managers and utility managers.

Identify Energy Conservation Opportunity (ECOs) in coordination with the Energy Manager to translate ECOs into viable projects, technologies, retrofits, etc., that reduce facility utility and water consumption, conserving resources, reducing the AF carbon footprint, and providing documentation to the GOVERNMENT demonstrating the savings and methodologies used to accomplish the goals.

Support contract development such as Utility Energy Services Contract (UESC), an Energy Savings Performance Contract (ESPC), an Energy and Resiliency Conservation Investment Program (ERCIP), a design contract, a design-build contract, or a traditional construction contract.

Manage and execute energy functions to include: the execution of energy audits, field investigations, facility surveys, preliminary assessments, detailed assessments, technology assessments, life-cycle cost analyses, feasibility studies, energy cost, etc. to identify and develop resource. Prepare project briefings, technology reports, technology transfer materials, work plans, measurement and verification plans, and other documentation that directly support developing ECOs into energy projects, programs, and initiatives.

Provide design oversite for new facilities and energy projects construction and serve as a construction representative to ensure that energy equipment and systems are installed per the project specifications.

Provide assistance with the input of data and information (primarily related to ECOs, project programming/development, and construction) using AF systems such as, but not limited to, AFERS, ACES-PM, NexGen (after implementation), etc. This data and information includes details about energy and water evaluations, energy and water ECOs implemented and follow up on those implemented ECOs (EISA 2007, Sec 432 (4). The information includes the covered facility, status of meeting required reporting (EISA 2007, Sec 432, (7)(A)), estimated costs for implementing each ECO, baseline data, estimated cost savings associated with the ECO, the measured and persistent savings for the conservation measure implemented, and benchmarking information.

Clearance: SECRET or ability to obtain secret clearance in 90 days

Minimum of 6 years of facility / infrastructure energy related program experience.

Minimum of a Bachelor's degree in Engineering or Architecture

Familiarity with computer software such as Computer Aided Design and Drafting (CADD) programs.

Energy Management Certification (such as CEM from the Association of Energy Engineers, or equivalent)

Be familiar with the Installation Facilities Standards (IFS) and energy related design specifications/standards

Routine interaction with senior DoD leadership

OSHA 30 Certified

Prior experience specifically supporting a USAF Civil Engineer Squadron
E3/Sentinel is an equal opportunity employer and Vietnam Era Veterans Readjustment Assistance Act (VEVRAA) federal contractor. All qualified applicants receive consideration for employment without regard to race, color, religion, gender, national origin, age, sexual orientation, gender identity, protected veteran status, or status as a qualified individual with a disability. E3/Sentinel hires and promotes individuals solely on the basis of their qualifications for the job to be filled.
Req #: 2020-6132
External Company Name: E3 Federal Solutions, LLC
External Company URL: www.e3federalsolutions.com
Telecommute: No