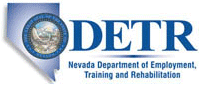 Job Information
CCSD

2020-2021 EARLY CHILD INCLUSION- PARSON ES

in

LAS VEGAS

,

Nevada
Description
View job descriptionbelow for full details & minimum position requirements.
http://ccsd.net/employees/resources/pdf/desc/lp/special_education_generalist_self_contained.pdf
Please ensure that you complete theentire seven (7) year work history in the "Experience and Credentials" sectionof your application, including periods of unemployment, schooling and volunteerwork. Read the job description for theposition. Required documents for the job, which you are applying, must beattached at the time of application, in order to be considered.
PositionRequirements
Educationand Training
An earned bachelor's degree from an
accredited college or university.
Licensesand Certifications
Must possess or be able to acquire by time of
appointment to the position, a teaching
license issued by the Nevada Department of
Education. Must be certified in relevant
subject area.
When applying for acertificated licensed position, candidates must meet the minimum qualifications aslisted on the appropriate position vacancy
announcement.
NOTE: It is the applicant's responsibility to upload all requireddocuments as listed in the job description. If you currently hold a position that requires a
certification listed in the job description, that document still must be
uploaded to your application.
For directcommunication to the Hiring Manager(s) , please submit a resume to marlocm@nv.ccsd.net & mccramd@nv.ccsd.net at the
time of application. Please list the position title you are applying for in the
subject line.
Job: ES Teacher
Primary Location: LAS VEGAS-PARSON, C. S. ES
Work Locations PARSON, C. S. ES 4100 THOM BOULEVARD LAS VEGAS 89130
Organization: Clark County School District
Day Job
Req ID: 2000015F
Clark County School District (CCSD) is pleased to be an equal employment employer: Women/Minorities/Veterans/Individuals with Disabilities