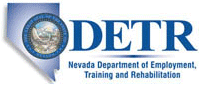 Job Information
CCSD

2021-2022 Special Education Instructional Facilitator

in

LAS VEGAS

,

Nevada
Description
2021-2022 Special Education Instructional Facilitator
CLARK COUNTY SCHOOL DISTRICT
HUMAN RESOURCES DIVISION
SPECIAL EDUCATION INSTRUCTIONAL FACILITATOR – SPECIAL EDUCATION MANAGEMENT SYSTEMS Department: Licensed Personnel Services
Classification: Licensed
Terms of Employment: 9
FLSA STATUS: EXEMPT
This is a salaried position assigned to the Clark County School District (CCSD) Teacher Salary Schedule.
POSITION SUMMARY:
The Student Education Management Systems (SEMS) special education instructional facilitator (SEIF) is a position designed to address the duties and responsibilities that a large special education population creates within a district's central office. The role of the SEMS SEIF is to be an educational leader and actively support assigned school(s) to ensure Individualized Education Program (IEP) system compliance and support special education data integrity. This position is responsible for developing and conducting high-quality professional learning opportunities, providing technical support and guidance, developing and conducting system testing, conducting data analysis, and developing reports, and will report directly to the department administrator.
ESSENTIAL DUTIES AND RESPONSIBILITIES:
This list of Essential Duties and Responsibilities is not exhaustive and may be supplemented.
1. Develop and conduct high-quality professional learning opportunities directly to licensed and administrative staff for the implementation of the state-edition IEP in Infinite Campus.
2. Provide IEP technical support and guidance directly to licensed and administrative staff.
3. Conduct audits of IEP data in Infinite Campus and work directly with staff to make suitable corrections to support compliance with federal, state, and local regulations and support federal, state and local reporting. 4. Review and analyze data from enterprise-wide special education data management systems and make recommendations to staff to support student achievement, ensure data integrity, and maximize Medicaid reimbursements.
5. Assist in the process review and regression testing of enterprise-wide special education data management systems. 6. Effectively communicate procedures and best practices to staff.
7. Develop, analyze and provide various reports as requested or required.
8. Use a variety of methods to determine schools' needs and provide appropriate services.
9. Act as a department representative when attending and/or presenting at various meetings. 10. Work effectively with parents, teachers, administrators, and other staff members.
11. Demonstrate a professional attitude when representing the department, division, or district. 12. Support, mentor and model IEP best practice.
13. Perform other related duties as assigned.
POSITION EXPECTATIONS:
1. Demonstrate strong knowledge of federal, state, and local regulations, policies, and procedures as they relate to students with disabilities.
2. Demonstrate effectiveness in planning, organizing, and coordinating meaningful activities for appropriate individuals and/or groups in a pleasant, professional manner.
3. Exhibit proficiency in the use of the CCSD's special education data management system. 4. Exhibit proficiency in working with special education data.
5. Exhibit proficiency in Microsoft Excel and Google Sheets and demonstrate knowledge of using formulas. 6. Develop and lead professional learning activities for staff as they relate to special education. 7. Work cooperatively with students, parents, peers, administration, and community members. 8. Maintain accurate and complete records as required by law and district policy.
9. Collaborate as an active member with other faculty and staff.
10. Maintain and improve professional competence.
11. Maintain a pleasant attitude and flexible demeanor.
12. Communicate effectively both written and orally.
13. Perform other job-related duties as assigned by administrator.
Proposed February 2021 Page 1 of 2
POSITION REQUIREMENTS:
Education/Experience, Training:
1. Bachelor's degree from a regionally accredited college or university.
2. Completed five years of successful teaching experience in special education programs and/or related services. 3. Completed three (3) years of successful experience as a Clark County School District Special Education Instructional Facilitator or Project Facilitator.
**Licenses and Certifications
1. Must possess a Nevada teaching license issued by the Nevada Department of Education. 2. Hold an endorsement in a special education area(s).
*Please visit the Nevada Department of Education's website at: http://nvteachers.doe.nv.gov/ExceptionalPupils for detailed licensure requirements.
When applying for a certificated licensed position, candidates must meet the minimum qualifications as listed on the appropriate position vacancy announcement.
AN AFFIRMATIVE ACTION/EQUAL OPPORTUNITY EMPLOYER
This employer does not knowingly discriminate on the basis of race, color, religion, sex, sexual orientation, age, disability, or national origin.
Job: School-Based Specialist
Primary Location: LAS VEGAS-STUDENT EDUCATION MGMT SYSTEMS
Work Locations STUDENT EDUCATION MGMT SYSTEMS 4260 EUCALYPTUS AVENUE LAS VEGAS 89121
Organization: Clark County School District
Day Job
Req ID: 2100017B
Clark County School District (CCSD) is pleased to be an equal employment employer: Women/Minorities/Veterans/Individuals with Disabilities