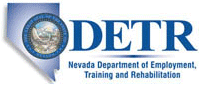 Job Information
POWDR

Administrative Assistant

in

Las Vegas

,

Nevada
COMPANY AMBITION AND MISSION STATEMENT
Our Ambition: To be Vegas' year-round backyard escape for discovering adventure in the mountains. Our Mission: Deliver memorable experiences. Enhance people's lives. Have fun doing it.
POSITION SUMMARY
Lee Canyon is looking for a PT Seasonal Administrative Assistant. The ideal applicant for this position will be professional with excellent communication skills and must be able to perform a variety of administrative and physical tasks in a productive, safe and efficient manner.
ESSENTIAL DUTIES AND RESPONSIBILITIES
Onboarding staff and processing new hire and rehire paperwork.
Assist managers with the hiring process from job posting, receiving and forwarding applications to managers.
Maintain a high level of confidentiality for sensitive information such as wage data, EEO information, and other materials related to employee files.
Assist with issuing staff uniforms.
Assemble and maintain staff personnel files.
Assist with cash audit and bank deposits.
Complete various data entry tasks.
Maintains a professional appearance and attitude.
Develop rapport with staff and the resort leadership team.
Strict adherence to all state and federal employment laws, company policies and safety standards.
Other duties as assigned.
PERSONAL ATTRIBUTES
Is honest and has the highest integrity.
Is supportive of the company's ambition and mission objectives.
Is able to handle and manage confidential information.
Is someone who has a fun, dynamic, energetic, and positive personality.
Is a team-oriented coworker who constantly strives to be the best.
Is willing to suggest and support new innovative ideas.
Is organized and detail oriented.
Possesses the skills to see projects through to completion.
Consistently practices the habit of following up with people on issues.
Can handle a fast-paced, potentially high pressure work environment.
PREFERRED EXPERIENCE
Associate degree in a business related field or equivalent previous work experience.
Comfortable speaking in front of groups of people.
Point of Sale (POS) experience.
Sufficient keyboard and typing skills for high paced, document rich environment.
General knowledge of computers and experience with Microsoft Office software including Word, Excel, Power Point, and Outlook.
Experience and/or knowledge of timekeeping and payroll software.
Is flexible with work days and hours.
Is able to work holidays and weekends per seasonal demands and business needs.
Twenty-one (21) years or older at the time of hire.
Attained a high school diploma or equivalent credentials.
Quality guest service skills.
Knowledge of local area and resort.
Bilingual a plus.
PHYSICAL DEMANDS
Must have the ability to lift up to 25 LBS and carry 50 yards.

Must be able to work in a standing position for up to 0-1 hour.

Preferred ski and or snowboard experience: NONE to BEGINNER

Must be able to work outside in inclement weather and temperatures below 32 degrees for up to 0-1 hour.
Equal Opportunity Employer Minorities/Women/Protected Veterans/Disabled