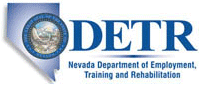 Job Information
HCA, Hospital Corporation of America

Adult Emergency Room Nurse

in

Las Vegas

,

Nevada
Do you have a passion for healthcare and helping others? Do you enjoy working in a fast-paced, patient-centered environment? Jump-start your career in our Adult Emergency Department. Submit your application today
Serving the community for nearly 60 years, Sunrise Hospital and Medical Center provides the most comprehensive, quality healthcare in Southern Nevada. As Las Vegas' largest acute care facility, Sunrise provides sophisticated inpatient and outpatient services to the community.
Sunrise Hospital and Medical Center has been selected the Consumer Choice Award recipient for 15 consecutive years and had earned the American Stroke Association's Get with the Guidelines (GWTG) Gold Plus Performance Achievement Award. We are also ranked Nursing Professionals Top 100 Hospitals to work for!
In 2005, Sunrise Children's Hospital completed a $75 million renovation and expansion effort, which is the last time the facility added to its capacity. Currently, the two hospitals have 690 beds. When the project is complete, the capacity will grow to 762 beds.
You contribute to our success. Every role has an impact on our patients' lives and you have the opportunity to make a difference. We are looking for dedicated professional like you to be a part of our Adult Emergency Department. Join us in our efforts to better our community!
At HCA, you have options. You can choose from a variety of benefits to create a customizable plan. You have the ability to enroll in several medical coverage plans including vision and dental. You can even select additional al la carte benefits to meet all your needs. Plan for your future with our matching 401k or opt-in for several other benefits including tuition assistance, student loan repayment, family and medical flex spending accounts, life insurance, and identity theft protection.
We would love to talk to you about this fantastic opportunity!
Position: Registered Nurse Critical Care
Department:Emergency
Shift:Full Time Mixed
The registered nurse is a registered professional nurse who participates as an active member of the Nursing Team on the assigned unit/department. The registered nurse assumes responsibility for coordinating safe, efficient, and therapeutically effective nursing care for patients on the assigned unit/department. Principle responsibilities include participating in strategic planning, service delivery, program development, evaluation and implementation, budget and resource management, cost control, contract compliance and quality improvement. In addition, the registered nurse supports patient safety initiatives and quality improvement activities.
The registered nurse may also work as a registered professional nurse in the capacity of Charge RN in addition to being a clinical nurse providing care for patients for an assigned time.
The registered nurse maintains current competency with nursing skills required for the assigned unit/department, and demonstrates knowledge regarding Standards of Care and Standards of Practice in the assigned area. He/She demonstrates knowledge of principles of growth & development over life span, and possesses the ability to assess data reflective of patient status, and to interpret the data appropriately to identify patient requirements specific to the patient's age.
The registered nurse remains calm in crisis and emergency situations, and directs staff members as appropriate.
The registered nurse maintains professional and effective working relationships with all members of the Health Care Team.
We are an equal opportunity employer and value diversity at our company. We do not discriminate on the basis of race, religion, color, national origin, gender, sexual orientation, age, marital status, veteran status, or disability status.
MINIMUM QUALIFICATIONS: * *Certificates/Licenses: Current licensure in Nevada as a Registered Nurse - Required ACLS, BCLS, NIHSS Passing score on Critical Care Test/ Rhythm interpretation examination. Current knowledge and skills appropriate to the age/type of patient population served.
Knowledgeable and sensitive to patients' rights in the delivery of care.
Ability to communicate in a clear, concise manner appropriate to the developmental stage of the patient.
Recent appropriate nursing practice in the patient population areas to be served.
Ability to participate in considerable walking and standing, moderate lifting, and exposure to patient elements and handling of emergencies and critical patient incidents.
Must meet clinical standards specific to the assigned patient care area (specialty unit employees for areas such as ICU). * *EDUCATION: * Graduate of Accredited School of Nursing BSN preferred * * **AGE SPECIFIC DATA: *
Maintains current knowledge of the principles of growth and development over
the life span and demonstrates the ability to incorporate knowledge into nursing
process.
*PHYSICAL DEMANDS/WORKING CONDITIONS: *See final pages of job description *EXPOSURE CATEGORY: *Class I – Close contact with patients; likely to come in contact with blood and body fluids *TYPICAL DUTIES AND RESPONSIBILITIES: * The duties and responsibilities listed herein are not intended to be all inclusive but rather to indicate the primary emphasis of the job and establish the parameters for the necessary skill, effort, responsibility and working conditions that make up the job. * Promotes the Profession of Nursing * Creative problem solving skills using critical thinking, active listening skills and empathy * Adheres to and promotes proactive patient, personal and facility safety * Demonstrates a professional approach to open and honest communication skills * Delegation skills in receiving and assigning responsibilities * Promotes positive Customer Service with a Patient and Family Centered Care Philosophy * Seeks opportunities to improve care or system process; Incorporates Performance Improvement principles and data * Supports and contributes to the success of the hospital's mission and vision * Meets Standard of Practice and Care using established policies and procedures of the facility * Maintains a collegial responsibility for team building on all levels including knowledge sharing and educating * Ensures care is delivered with an awareness to resource management * Active case management of the patient's healthcare process * Promotes positive customer service with colleagues, physicians, guests, patients and vendors. * Maintains unit specific competencies as attached. * Perform duties and responsibilities of all lesser included jobs * Perform other duties as assigned * Assumes the role as Team Leader to serve as a clinical resource in the application and adherence of hospital policies and procedures, as well as standards of care in the provision and supervision of patient care using the nursing process * Promotes quality patient care ensuring patient care meets all national, corporate, and hospital quality standards of care
Job: *Nursing - Professional
Title: Adult Emergency Room Nurse
Location: Nevada-Las Vegas-Sunrise Hospital and Medical Center
Requisition ID: 01541-20499