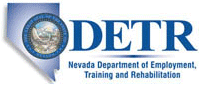 Job Information
JT4

Aircraft Systems Engineer

in

Las Vegas

,

Nevada
JOB SUMMARY - ESSENTIAL FUNCTIONS/DUTIES
Performs as a lead on a variety of aircraft structural engineering and sustainment tasks. The ideal candidate will:
Perform equally well independently or as part of a multi-disciplined team in a fast-paced, dynamic environment.

Be responsible for systems (i.e. - hydraulics, electrics, environmental control systems, flight controls) integration and performance.

Be responsible for creating, maintaining and updating related technical documentation.

Provide analysis and expertise during repair and/or modification efforts.

Perform suitability analysis of spare and replacement parts.

Evaluate and provide source qualification recommendations.

Participate as a key member of airworthiness work groups.

Perform other position-related duties and assignments as directed.
OTHER RESPONSIBILITIES
Each employee must read, understand, and implement the general and specific operational, safety, quality, and environmental requirements of all plans, procedures, and policies pertaining to his/her job.
WORKING CONDITIONS
This position involves work typical of an aircraft maintenance environment. While most work will be performed using computers in an office setting, occasional hands-on tasks will require the ability to travel between work areas. Routine travel to remote Company work locations may be required. Occasional travel during the performance of work-related tasks may also be required.
REQUIREMENTS - EDUCATION, TECHNICAL AND WORK EXPERIENCE
The incumbent must have a Bachelor of Science in Engineering from an ABET-accredited academic institution and 8 years of related engineering experience, or have an accredited Master of Science in Engineering with at least 6 years of related engineering experience, or have an accredited doctoral degree in Engineering with at least 4 years of related engineering experience. The incumbent must have comprehensive knowledge of concepts, principles, and practices of engineering to provide consultative services on development programs and in the design and development of systems and components. The position requires knowledge and skill sufficient to apply the latest developments in engineering to solve complex problems in the specialty area. The incumbent must have excellent communication and analytical skills and must possess effective planning/organizing skills. The incumbent must have a working knowledge of computer systems and computer-based engineering tools. The incumbent must possess well-developed leadership skills and have the ability to investigate, troubleshoot, and design solutions to problems from a broad prospective. Incumbent will be required to qualify for and maintain a government security clearance and must have a valid, current state driver's license.
DESIRED EDUCATION AND QUALIFICATIONS
A Bachelor of Science or higher in Electrical, Mechanical, Systems or Aerospace Engineering with 4 years of aircraft systems integration related engineering experience

The ideal candidate is a highly motivated systems integration engineer with experience integrating aircraft sysytems

Experience in evaluation of obsolete components for reverse engineering replacement or repair

Proficient in the use of AutoCAD and MATLAB

Current TS Clearance
DISCLAIMER
The above statements are intended to describe the general nature and level of work being performed by people assigned to this classification. They are not intended to be construed as an exhaustive list of all responsibilities, duties, and skills required of persons so classified.
Equal Opportunity Employer Minorities/Women/Protected Veterans/Disabled