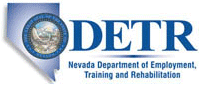 Job Information
Plaza Hotel & Casino

AMBASSADOR DEALER

in

Las Vegas

,

Nevada
AMBASSADOR DEALER
About the Organization The Plaza Hotel and Casino redefines Downtown Las Vegas luxury and creates a perfect combination of comfort and sophistication. Anchoring the Fremont Street Experience, the Plaza has been an iconic hotel in Downtown Las Vegas for the past 49 years and a recent property reinvention has allowed the Plaza to retain its classic Las Vegas charm and embrace a new world look. Boasting real values, real people and classic fun.
Description
POSITION SUMMARY: Ambassador Dealers are dedicated to providing outstanding service in order to create lasting and favorable memories. This position executes the company's core service standards, and brand attributes and initiatives. Job functions include providing prompt, accurate and courteous service while dealing multiple games, and providing all other supporting services. All duties are to be performed in accordance with department and property policies, practices, and procedures.
Top 5 Specific Job Functions:
Provide excellent service consistent with the property's core service standards and brand attributes

Greet and welcome guests, establish rapport, and provide excellent customer service by answering questions, resolving disputes and adhering to guest requests

Handle transactions for 'buy ins', payoffs and markers

Deal multiple games

Take losing bets and pay winning bets following rules and procedures
Other Specific Job Functions:
Maintain a professional, friendly and courteous atmosphere that provides guests with an exceptional gaming experience and ensures efficient operations

Provide a welcoming atmosphere by interacting, engaging, entertaining, and inspiring guest service and create positive, memorable and efficient guest interactions

Proactively greets guests within the gaming environment, identifying needs and fulfilling appropriately

Directing guests as appropriate to minimize wait times.

Actively identifies, acknowledges, diagnoses, and resolves guest concerns following service recovery protocols

Enthusiastically promotes features and benefits of Royal Rewards, venues and outlets

Maintains comprehensive and accurate knowledge of groups, events, amenities, outlets, and general information, and proactively resolve any guest issue that arises, including the coordination of departmental assistance when necessary

Exceeds standards for personal appearance and grooming at all times

Verify fills and credits to the game

Maintain general property knowledge

Perform all duties while providing maximum game protection

Notify supervisor/manager of any suspicious or unusual activity and/or transactions in a timely and responsible manner.

Standing for long periods of time may be required
This job description in no way states or implies that these are the only duties to be performed by the employee in this position. It is not intended to give all details or a step-by-step account of the way each procedure or task is performed. The incumbent is expected to perform other duties necessary for the effective operation of the department.
Position Requirements
Required:
Must be 21 years of age or older

At 6 months experience and/or have successfully completed Dealer School

Adheres to appropriate gaming regulations, policies and procedures

Deal multiple games

A highly motivated and energetic personality

Has ability to take initiative and exhibit flexibility

Excellent customer service skills

Have interpersonal skills to deal effectively with all business contacts

Professional appearance and demeanor

Work varied shifts, including weekends and holidays

Able to effectively communicate in English, in both written and oral forms

Must have or be able to obtain a Gaming Registration

Ability to pass an audition and interview

Professional appearance and demeanor

Willingness to learn how to deal additional games
Preferred:
At least 1 year experience as a Dealer

High School diploma and equivalent

Previous experience working in a similar gaming setting
CERTIFICATES, LICENSES, REGISTRATIONS:
The Plaza Hotel & Casino is an Equal Opportunity Employer. In compliance with the Americans with Disabilities Act, the Plaza Hotel & Casino will provide reasonable accommodations to qualified individuals with disabilities and encourages both prospective and current employees to discuss potential accommodations with the employer.
Location PLAZA HOTEL & CASINO LLC
EOE Statement We are an equal employment opportunity employer. All qualified applicants will receive consideration for employment without regard to race, color, religion, gender, national origin, disability status, protected veteran status or any other characteristic protected by law.
This position is currently accepting applications.