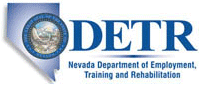 Job Information
VCA

Animal Care Attendant - Kennel

in

Las Vegas

,

Nevada
Company Info: VCA Animal Hospitals operates more than 1,000 small animal veterinary hospitals in the U.S., Canada and Japan. The hospitals are staffed by more than 4,500 fully qualified, dedicated and compassionate veterinarians to give pets the very best in medical care, of which over 600 are board certified specialists who are experts in areas such as oncology, cardiology, emergency and critical care, and surgery for animals. VCA Animal Hospitals provides a full range of general practice services to keep pets well and specialized treatments when pets are ill. As part of the Mars Veterinary Health family of brands, VCA is committed to its purpose—A BETTER WORLD FOR PETS®.
If you are a current employee, you need to apply through our internal career site. Please log into Workday and click on the Career worklet on the landing page or search for Find Jobs. You can also copy the link below into a browser to apply through our internal career site:
https://www.myworkday.com/vca/d/inst/1$9925/9925$118764.htmld
Welcome to Warm Springs Animal Hospital, your neighborhood veterinary center for dogs and cats. Enjoy a new experience in pet care, from our warm and friendly style to our passionate approach to quality veterinary services.
We provide customer care that's personal, with veterinarians and staff that take their time learning about you and your pets.Take a virtual tour of our hospital, and then contact us to schedule your first appointment.
We serve dogs and cats exclusively, focusing on their unique needs. From the youngest puppies and kittens to your loyal senior companions, we create a wellness plan that addresses every aspect of pet health care.
Warm Springs Animal Hospital is dedicated to the highest standards of veterinary care and service for dogs and cats. To prove it to you, we have earned accreditation with the American Animal Hospital Association (AAHA), something only 15% of all veterinary practices in the country can say. See why our AAHA accreditation matters to you and your pet.
Come visit us and feel the difference Warm Springs Animal Hospital can make!
VCA Warm Springs Animal Hospital
Learn, Contribute and Make a Difference!
If you want to grow with our veterinary practice and be part of something that makes a difference in the lives of animals and their owners, we would like to talk to you!!
Who We Are:
We are a growing AAHA accredited veterinary hospital with caring, supportive team members who go above and beyond to provide exceptional animal care and phenomenal service to our clients. We are looking for even more amazing team members who can help us continue to achieve this vision.
What You'll Do:
You will be involved in everything from providing care for our clients and their pets, to contributing your thoughts on ways to improve how we deliver our best care and service.

You will help us get better and continue to grow as a team of caring veterinary professionals who work to exceed the expectations of our clients, provide exceptional care for our patients and build a team that has fun, supports each other and learns together.
We want to be different. We want to explore the opportunities within the workday not just get through it. We want to feel great about not just what we accomplish during the day, but how we accomplished it. We want to build a place where people are happy coming to work and excited to be part of our team. Will you help us continue this journey?
The successful candidate will share our commitment to delivering exceptional service to our loyal clientele and the highest quality care to their boarded and hospitalized pets.
Responsibilities include, but are not limited to:
• Cleaning cages.
• Feeding and caring for dogs and cats.
• Walking dogs.
• Bathing dogs.
• Doing laundry.
• Cleaning and maintaining hospital premises.
• Assisting Doctors and Technicians when necessary.
We offer competitive compensation and great benefits for eligible employees, including medical/dental, generous personal pet care discounts and more!
Benefits: We offer competitive compensation along with a comprehensive benefits package, including medical, dental, vision and paid vacation/sick days, 401(k), generous employee pet discounts and more!
The information in this position description indicates the general nature and level of work to be performed. It is not designed to be interpreted as a comprehensive inventory of all duties, responsibilities, and qualifications required of employees assigned to this job. Management reserves the right to revise the job description or require that other tasks be performed when the circumstances of the job change (for example, emergencies, change in personnel, workload, or technical development).
VCA began in 1986 as a privately owned company with one animal hospital. Today, we are the largest family of animal care providers nationwide. Despite unprecedented growth, VCA has never abandoned its devotion to compassionate, comprehensive pet care. Take a look at our open positions throughout the U.S. and Canada! We're always looking for top notch talent to join the VCA family!