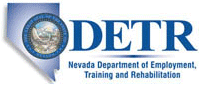 Job Information
U.S. Bank

Assistant General Counsel - Commercial Lending Attorney

in

Las Vegas

,

Nevada
We have an exciting opportunity for an experienced attorney to join the US Bank's Law Division. This role will provide the opportunity for someone to lead and guide our Corporate and Commercial Banking leaders and their organizations on key legal functions as it pertains to commercial lending. This is a great role for the right person to join a world class law organization in a top five bank in the country.
THEROLE
This person will consistently provide excellent advice and guidance to clients and colleagues on a variety of legal matters. They build trusting relationships that allow the business to make well-informed decisions. Successful candidates will have the ability to provide exceptional legal counsel in an inclusive environment where each person is valued for the distinct skills and attributes they bring to the group. They contribute to the excellence of the Law Division through meaningful collaboration, participation in the community, and investment in the development of the department.
This commercial attorney role will partner closely with Corporate and Commercial Banking business lines, including Corporate Banking, Commercial Banking, Commercial Real Estate, Asset Based Finance, Sponsor Finance, Dealer Commercial Services, and Global Banking.
RESPONSIBILITIES
Support the implementation of a comprehensive loanoperating system for underwriting, financial reporting, marketing, and, in somecases, loan documentation

Assist in providing day-to-day support of thesebusiness lines. Such support may include form loan documentation, outsidecounsel management, and internal training

Collaborate with a wide range of U.S. Bankpersonnel from the business lines as well as the operations, capital markets,credit risk management, treasury, and legal functions
Qualifications:
QUALIFICATIONS
Law degree

Licensed by and in good standing with theappropriate state bar association or other appropriate state attorney licensingauthority

Meaningful experience with commercial lendingtransactions
PREFERREDSKILLS/EXPERIENCE
Law firm experience supporting financialinstitutions and/or in-house experience at a financial institution

Demonstrated ability to collaborate confidentlyand effectively with a diverse range of stakeholders

Strong interest in understanding andfacilitating U.S. Bank Corporate and Commercial Banking business goals whilemanaging legal risk

Exceptional written and verbal communicationskills

Sound, practical judgment
Job: Legal
Primary Location: United States
Shift: 1st - Daytime
Average Hours Per Week: 40
Requisition ID: 200020954
U.S. Bank is an Equal Opportunity Employer committed to creating a diverse workforce.
U.S. Bank is an equal opportunity employer committed to creating a diverse workforce. We consider all qualified applicants without regard to race, religion, color, sex, national origin, age, sexual orientation, gender identity, disability or veteran status, among other factors.