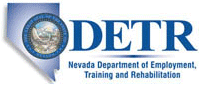 Job Information
Zions Bancorporation

Associate Credit Analyst - Banker Development Program (Las Vegas or Reno)

in

Las Vegas

,

Nevada
The Banker Development Program at Nevada State Bank is a traditional credit training program designed to develop Credit Analysts into well-rounded bankers who will be the company's future leaders. The program is organized to provide continuing growth and challenge at a tailored pace to advance toward banking responsibilities.
The Banker Development Program offers:
A solid foundation in the basics of banking and credit

A defined career path that begins with classroom training as a Credit Analyst that evolves into a sales or portfolio management role

One-on-one working relationships with high-level bank decision makers

The opportunity to apply finance and accounting skills to assess credit and business risk

Increasing business development and relationship management or lending and portfolio management responsibilities

Competitive salary and benefits
Phase I – Initial Training (4 months) Beginning in June 2021, the majority of the training for the Banker Development Program will take place in either Reno or Las Vegas, and may include virtual training as well.
Topics covered during the Initial Training Phase include introductory banking and lending concepts, financial accounting and analysis, cash flow analysis, credit analysis, risk management, as well as bank-specific administrative training. Some travel is required to complete this phase.
In addition to the self-study materials, during initial training Credit Analysts participate in:
Case Studies and Discussion Sessions to review concepts introduced in the self-study materials

Training to perform credit underwriting according to bank policy

Bank compliance and regulatory training courses

Introductions to senior management

Department tours to provide an overview of bank operations
Phase II – Rotations (8-11 months)
The primary objective of the Rotational Phase is on the job training, primarily in Reno or Las Vegas. The rotational system offers each Credit Analyst in-depth exposure to various banking lines and banking groups, which facilitate the placement process and ensures the development of well-rounded Bank Officers.
Various areas host Credit Analysts for rotations on an ongoing basis, dependent on departmental need. Some of the business line opportunities for rotation are listed below:
Commercial and Industrial Lending

Private and Professional Banking

Retail Banking

Small Business

Wealth Management

Treasury Management

Middle Office

Commercial Real Estate Lending
Participants who successfully complete the Banker Development Program can anticipate an exciting career path in banking, where upon completion you will be considered for permanent internal placement within the organization.
Req ID: 052077
Equal Opportunity Employer It is the policy of this corporation to provide equal employment and advancement opportunities to all employees and applicants for employment, without regard to race, color, religion, age (40 and over), sex, pregnancy, gender, disability, national origin, ethnic background, citizenship, veteran status, sexual orientation, gender identity and expression or any other characteristic protected by applicable law. This policy is established and administered in accordance with all applicable federal, state, and local laws. If you are an individual with disabilities who needs accommodation, or you are having difficulty using our website to apply for employment, please contact us at (801) 844-7628, Mon.-Fri. between 9 a.m. - 5 p.m. MST. Click here to view applicable Federal, State and/or local employment law posters.