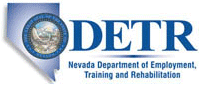 Job Information
Humana

Bilingual Front Office Specialist - PIPC - Las Vegas

in

Las Vegas

,

Nevada
Description
Healthcare isn't just about health anymore. It's about caring for family, friends, finances, and personal life goals. It's about living life fully. At Partners in Primary Care, a division of Humana, we want to help people everywhere, including our associates, lead their best lives. We support our associates to be happier, healthier, and more productive in their professional and personal lives. We encourage our people to build relationships that inspire, support, and challenge them. We promote lifelong well-being by giving our associates fresh perspective, new insights, and exciting opportunities to grow their careers. At Partners in Primary Care, we're seeking innovative people who want to make positive changes in their lives, the lives of our members, and the healthcare industry as a whole.
The Care Management Support Assistant 1 contributes to administration of care management. Provides non-clinical support to the assessment and evaluation of members' needs and requirements to achieve and/or maintain optimal wellness state by guiding members/families toward and facilitate interaction with resources appropriate for the care and wellbeing of members. The Care Management Support Assistant 1 performs basic administrative/clerical/operational/customer support/computational tasks. Typically works on routine and patterned assignments.
Responsibilities
The Care Management Support Assistant 1 Decisions are limited to defined parameters around work expectations, quality standards, priorities and timing, and works under close supervision and/or within established policies/practices and guidelines with minimal opportunity for deviation.
Required Qualifications
High School Diploma

Bilingual English/Spanish. Must be able to speak, read and write in both languages without limitations or assistance. See Additional Information on testing

Experience with Microsoft Office Word, Outlook, and Excel

Experience in a patient-facing or customer facing position within a medical office or healthcare setting

Demonstrated excellent patient or customer service and communication skills

Professional demeanor and communication at all times

Familiarity with care and well-being resources, or ability to research and obtain information

This role is considered patient facing and is part of the company's Tuberculosis (TB) screening program. If selected for this role, you will be required to be screened for TB​
Preferred Qualifications
Associate's Degree

Experience with EMR's

Knowledge of medical terminology

Experience with Geriatrics

Knowledge of Managed care and Medicare

Bilingual English/Spanish. Must be able to speak, read and write in both languages without limitations or assistance. See Additional Information on testing
Additional Information
Please note that this requisition is a pipeline for our Front Office Specialist role. We appreciate your application and will review your information as openings become available in this space. This role is within a clinical office, locations may vary between 1766 East Charleston Blvd., 2875 South Nellis Blvd., and 915 South Rainbow Blvd depending upon business needs .
Interview Format:
As part of our hiring process for this opportunity, we will be using an exciting interviewing technology called Modern Hire Voice to enhance our hiring and decision-making ability. Montage Voice allows us to quickly connect and gain valuable information for you pertaining to your relevant skills and experience at a time that is best for your schedule.
If you are selected for a first round interview, you will receive an email correspondence inviting you to participate in a Modern Hire Voice interview. In this interview, you will listen to a set of interview questions over your phone and you will provide recorded responses to each question. You should anticipate this interview to take about 15 minutes. Your recorded interview will be reviewed and you will subsequently be informed if you will be moving forward to next round of interviews.
Language Proficiency Testing
Any Humana associate who speaks with a member in a language other than English must take a language proficiency assessment, provided by an outside vendor, to ensure competency. Applicants will be required to take the Interagency Language Rating (ILR) test as provided by the Federal Government.
Alert: Humana values personal identity protection. Please be aware that applicants selected for leader review may be asked to provide a social security number, if it is not already on file. When required, an email will be sent from Humana@myworkday.com with instructions to add the information into the application at Humana's secure website.
About Partners in Primary Care
Partners in Primary Care (Partners) is a primary care medical group practice operating centers in Kansas, Missouri, North Carolina, South Carolina, and Texas under the Partners in Primary Care brand, as well as centers in Florida operated under the Family Physicians Group brand. Partners has a strong emphasis on senior-focused primary care to members of Medicare Advantage health plans. Partners is committed to providing personalized, high-quality primary care combined with an excellent patient experience. Partners has experience in both the treatment and management of most chronic and acute-care conditions. The practices also provide health education and value-added, well-being services at their centers and around their neighborhoods to help both patients and community members improve their health. The management services organization for Partners is a wholly owned subsidiary of Humana Inc.
Scheduled Weekly Hours
40