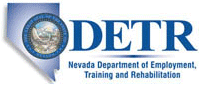 Job Information
Agiliti, Inc.

Biomedical Field Service Technician - Las Vegas, NV

in

Las Vegas

,

Nevada
Job Description:

At this very moment, Agiliti team members are supporting hospitals and healthcare facilities across the nation by delivering, sanitizing and maintaining medical equipment needed for patient care.
Join Agiliti, where every interaction has the power to change a life!

Field Service Technician - Las Vegas, NV

The Field Service Technician (FST) provides cost-effective maintenance on company and customer-owned medical equipment primarily located at customer sites outside of the office to assure it is functioning properly and meets customers' needs. The Field Service Technician performs operational verification, preventive and corrective repair service, and completes all associated documentation and communication in a timely manner.

Preferred Qualifications:
Prior work experience in hospital setting or with customer service preferred.
Technical AA degree or military equivalent
Demonstrated competency to perform operational verification procedures, preventive maintenance and repair service on various equipment
Understanding of regulatory agencies' requirements.
Business management understanding to assist with contract management and account margin maintenance.
Familiar with the setup and application of test equipment (electrical safety analyzer, digital multi-meter, patient simulator, etc.).
Able to read, analyze and interpret technical literature, schematics and drawings.
Valid driver's license.
Basic computer skills, including an understanding of computer networks and equipment interfacing.
Willing to work flexible hours, including evenings, weekends and holidays, as well as emergency off-hours as required.
Willing to travel extensively on short notice to support business.
Able to lift and/or push 75 pounds.
Able to stand and walk for long periods of time.

Behavioral Skills (How the jobholders must conduct themselves with other people.)
Possesses quality orientation with a get it right the first time attitude.
Complies with patient privacy laws in all matters.
Maintains and projects confidence, enthusiasm and a professional image.
Flexible, coachable.
Demonstrates strong communication skills (listening, writing and speaking).
Demonstrates team orientation and shows respect for others.
Proactive and self motivated.
Organized; prioritizes to meet deadlines.
Able to work with limited supervision.
Operates with a proactive approach towards safety, health and quality in compliance with all company, governmental and customer policies and regulations.
Maintains a clean and safe work environment.
Customer-focused; willing to go above and beyond.
Efficiently manages workload to complete scheduled and break/fix service activity.
Capable of troubleshooting. Identifies and addresses customer operational concerns with equipment and escalates issues as necessary to help resolve customer concerns promptly.

Practical Skills (Tasks that the job holder must be able to do and demonstrate.)
Able to dialogue with clinical staff on the topics of equipment features, functionality, etc.
Ensures prompt and courteous service is delivered to all customers in person and in all communications.
Works in a surgical or laboratory environment as required, observing universal precautions and communicating with doctors and nursing staff appropriately.
Demonstrates sound and timely decision-making skills.
Effectively schedules service activity with customers, coordinating within customers' time frames.
Understands and uses effective conflict resolution skills, e.g., identifies and resolves service concerns, discrepancies and disagreements.
Provides cost-effective equipment inspection, maintenance, calibration and repair service.
Provides feedback to district team and manufacturers around customer interaction and observations from time spent in accounts.
Delivers a quality service and meets productivity objectives and targets.
Completes all paperwork and computer data entry accurately and in a timely manner to ensure accurate billing and regulatory compliance.
Assists in technical training.
Accurately accounts for, and maintains, assigned inventory.
Performs other assigned duties.

It is the policy of Agiliti to provide equal employment opportunities to all employees and applicants for employment without regard to race, color, religion, gender, sex, sexual orientation, national origin, age, physical or mental disability, genetic information, marital status, status as a veteran, military service, or any other characteristic protected by applicable federal, state, or local civil rights laws.In addition, Agiliti will provide reasonable accommodations for qualified individuals with disabilities. Agiliti strictly prohibits any form of retaliation against individuals who make good faith reports of alleged violations of this policy or who cooperate in Agiliti's investigation of such reports.

If you require assistance with your application, please contact recruiting@agilitihealth.com.

Primary Job Location:
Las Vegas District

Additional Locations (if applicable):

Job Title:
Field Service Technician I

Company:

Agiliti

Location City:

Las Vegas

Location State:
Nevada

v2

We are proud to be an EEO/AA Employer/Vet/Disabled. We maintain a drug-free workplace and perform pre-employment background and drug testing.