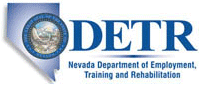 Job Information
Veterans Affairs, Veterans Health Administration

Blind Rehab Specialist

in

Las Vegas

,

Nevada
Summary
Blind Rehabilitation Specialist position is to provide blind and low vision rehabilitation services for visually impaired Veterans and Service members. The Low Vision Therapist possesses professional knowledge of, and skill in applying concepts, principles, and practices of blind and vision rehabilitation to include assessment, treatment, follow up, setting hospitals, clinics, rehabilitation centers, long-term care facilities, educational institutions and home environments.
Responsibilities
The Blind Rehabilitation Specialist/Low Vision Therapist is a subject matter expert in Low Vision Therapy, which includes use of partial vision in conjunction with complex low-vision optometric aids and devices; scanning and other eye-movement skills; attention to zones of quality vision within mixed quality visual fields; focusing vision for near, intermediate and long distance tasks. The incumbent assures that a complete range of skills are available for a diverse population. Additional activities include the evaluation of new products and equipment, and making recommendations concerning upgrades/new purchases that would improve operations. The Blind Rehabilitation Specialist/Low Vision Therapist provides direct patient care and support services to an adult population of patients which is characterized by a very significant number of older male patients. The Blind Rehabilitation Specialist/Low Vision Therapist will also be called upon to provide service to functionally visually impaired and much younger OEF and OIF patients. Within these broad categorizations, the employee must tailor patient care and support services to meet the needs of the individual patient. This includes the responsibility for assessment of each patient's needs and the delivery of services which are responsive to the concerns of individual patients to the extent possible. This work involves evaluating and assessing needs, capabilities and limitations, goal setting and developing and implementing a treatment plan for individuals experiencing blindness/visual impairment caused by injury or disease. The Specialist works as part of a team coordinating care for blind and visually impaired veterans. Specific responsibilities of the blind rehabilitation specialist include: Evaluating assessment of each patient's needs and the delivery of services which are responsive to the concerns of individual patients to the extent possible. Evaluating and assessing needs, capabilities and limitations, goal setting and developing and implementing a treatment plan for individuals experiencing blindness/visual impairment caused by injury or disease. Works as part of a team coordinating care for blind and visually impaired veterans. Independently evaluating, the treatment, and management of a blind and vision rehabilitation program of instruction that teaches Veterans with visual impairments to utilize adaptive skills and techniques necessary to cope with the demands of everyday life. Evaluating the visual and non-visual barriers and related processes that result in activity limitations, participation restrictions, loss of vocation and avocational opportunities, and psychological distress. Providing direct services and use diagnostic and therapeutic techniques and instrumentation to identify and resolve or minimize these problems. Development of skills and capabilities needed for personal independence, emotional stability and the successful integration into community, family, and environment. Determines the need for these devices based on the type, nature, severity of the problem, and assessment results and instructs the Veteran in proper use of the device along with its abilities and limitations. Optical devices, prescribed by an eye care specialist, are incorporated into the Blind Rehabilitation/Low Vision Specialist's treatment plan. Responsible for using and maintaining discipline specific technology necessary to assist in the Veterans rehabilitation needs and processes such as computer assisted technology, speech output and input devices, and large print devices. The Blind Rehabilitation Specialist/Low Vision Therapist Work Schedule: Monday - Friday 8:00am-4:30pm
Financial Discloser Report: Not required
Requirements
Conditions of Employment
Qualifications
Applicants pending the completion of educational or certification/licensure requirements may be referred and tentatively selected but may not be hired until all requirements are met. Basic Requirements: United States Citizenship: Non-citizens may only be appointed when it is not possible to recruit qualified citizens in accordance with VA Policy. Education: (a) A bachelor's degree from an accredited college or university with a major field of study in blind or vision rehabilitation, closely related program in rehabilitation, special education for the visually impaired, family and consumer science education, or technology and industrial arts education. OR, (b) A bachelor's degree from an accredited college or university (without a major field of study as outlined in (1)(a) above) that included, or was supplemented by, at least one of the following: A certificate from an accredited college or university in the core curriculum in orientation and mobility, vision rehabilitation therapy, assistive technology for blind and visually impaired. individuals, or low vision therapy and a directly related practicum/internship in the occupation, either included in the degree or post-degree. Foreign Graduates must have proof of a minimum of a b from an accredited college or university (or foreign equivalent, as verified through an independent credential evaluation company), with a specialization in blind rehabilitation. At least 30 semester hours of directly related, upper level undergraduate courses (e.g., at least 200-course level or higher, or as identified by the college or university). One full year of directly related graduate level coursework (typically a least 15 -18 semester hours). English: English Language Proficiency. Candidates will not be appointed under authority of 38 U.S.C. chapters 73 or 74, to serve in a direct patient-care capacity in VHA who are not proficient in written and spoken English. Certification: Applicants must possess at least one active, current, full and unrestricted certification to be eligible for appointment. Certification must be granted by the Academy for Certification of Vision Rehabilitation & Education Professionals (ACVREP), or another equivalent, closely related professional credential in special education or rehabilitation. They may then use the designation for the certification they hold . BRS who provide the following service must obtain certification granted by ACVREP as follows: (a) Orientation and mobility training - Certified Orientation and Mobility Specialists (COMS®). (b) Communication and daily living therapy - Certified Vision Rehabilitation Therapists (CVRT®). (c) Low vision therapy - Certified Low Vision Therapists (CLVT®). [(d) Assistive Technology - Certified Assistive Technology Instructional Specialists (CATIS®). May qualify based on being covered by the Grandfathering Provision as described in the VA Qualification Standard for this occupation (only applicable to current VHA employees who are in this occupation and meet the criteria). In addition to meeting the KSAs described at the GS-11 grade level, the candidate must demonstrate all the following KSAs: Ability to plan, direct, mentor, and distribute work assignments to volunteers, assistants, interns, and/or Blind Rehabilitation Specialists at lower grade levels. Ability to act as a subject matter expert in the blind/vision rehabilitation field and as consultant, supervisor and/or mentor in evaluating and treating Veterans in specialty or program areas. Ability to coordinate, motivate, and effectively manage staff and/or committee members to include organizing work, setting priorities, and delegating tasks and responsibilities. Ability to disseminate appropriate information through various media as a consultant or mentor. Skill in interpersonal relationships in dealing with Veterans, employees, other team leaders, managers, and other stakeholders. Ability to identify team group dynamics, objectively observe, and modify behaviors. Ability to apply decision-making principles to adjust programs on a day-today basis, develop short term and long-range goals, and plan for future utilization of resources. Skill in developing, planning, and administering complex treatment programs. References: VA Handbook 5005/109 dated March 13,2019 PART II Appendix G41. The full performance level of this vacancy is GS11. Physical Requirements: Work may require, moderate lifting (15-44 pounds), light lifting (under 15 lbs), light carrying, reaching above shoulders, use of fingers, both hands required, standing ( 4 hours), both legs required, ability to distinguish basic colors, ability to distinguish shades of colors, hearing aid permitted, hand hygiene. Environmental factors are working alone, dust, and working closely with other
Education
IMPORTANT: A transcript must be submitted with your application if you are basing all or part of your qualifications on education. Note: Only education or degrees recognized by the U.S. Department of Education from accredited colleges, universities, schools, or institutions may be used to qualify for Federal employment. You can verify your education here: http://ope.ed.gov/accreditation/. If you are using foreign education to meet qualification requirements, you must send a Certificate of Foreign Equivalency with your transcript in order to receive credit for that education. For further information, visit: http://www.ed.gov/about/offices/list/ous/international/usnei/us/edlite-visitus-forrecog.html.
Additional Information
This job opportunity announcement may be used to fill additional vacancies. It is the policy of the VA to not deny employment to those that have faced financial hardships or periods of unemployment. This position is in the Excepted Service and does not confer competitive status. VA encourages persons with disabilities to apply. The health-related positions in VA are covered by Title 38, and are not covered by the Schedule A excepted appointment authority. Veterans and Transitioning Service Members: Please visit the VA for Vets site for career-search tools for Veterans seeking employment at VA, career development services for our existing Veterans, and coaching and reintegration support for military service members. If you are unable to apply online view the following link for information regarding an Alternate Application.