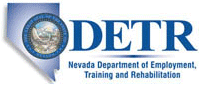 Job Information
WestCare

Careers

in

Las Vegas

,

Nevada
Description
Person in this position is responsible for the daily operation of a commercial kitchen which prepares, serves and cleans up for 3 daily meals, between meal snacks and special events at one of WestCare Nevada's residential facilities. Essential Job Functions include those listed below.
Essential Job Functions:
Prepare all meals in accordance with approved menus, recipes and production sheets
Ensure that meals are served on time, as scheduled
Record keeping- ensure that documentation is properly maintained everyday including but not limited to- food production sheets, food storage and serving temperatures, sanitizer levels, special diet orders, meal counts
Policies and Regulations- thorough knowledge of all WestCare food service HACCP policies and procedures as well as licensing and regulatory requirements
Maintain proper cleanliness and sanitation of kitchen, serving areas and dining areas in accordance with HACCP policies and State Health Department requirements.
Insure adequate food supply by performing weekly inventory and placing orders for food and commodities
Receive, properly label and promptly store all supply deliveries
Assure that equipment is in good operating condition. Create on-line maintenance work orders for repair or maintenance needs promptly.
Be constantly aware of fire and safety hazards and correct problems promptly
Insure that all opened food items are properly labeled and stored in accordance with HACCP requirements.
Embrace and embody the mission, vision, guiding principles, clinical vision and goals of WestCare Foundation.
Other relevant duties as assigned.
Qualifications
Experience in commercial kitchen operations
Possess a current Food Handler's Health Card.
Must have valid Driver's license.
Must be Serve-Safe certified or obtain certification within first 90 days.
Education:
High school diploma or equivalent.
Working Conditions:
Work is performed in a commercial kitchen setting.
Working schedule and site location may vary. Overtime may be required to insure proper coverage of all operational hours of all kitchen sites
Essential Physical and Mental Demands of the Job
The employee must be able to perform the following essential duties and activities with or without accommodation:
Physical Demands:
Requires mobility and physical activity: Having an adequate range of body motion and mobility to work in an office, residential, or outdoor environment including standing and walking (even and uneven surfaces), sitting for extended periods of time, bending, twisting, reaching, balancing, occasional lifting and carrying of up to 50 pounds. Use of computer and telephone systems is required which includes coordination of eye and hand, and fine manipulation by the hands (typing, writing, and working with files). Requires the ability to defend oneself and clients in physically abusive situations through the use of approved physical de-escalation techniques.
Requires talking: Expressing or exchanging ideas by means of the spoken word. Talking is required to impart oral information to employees, clients, patients, and the public, and in those activities in which the employee is required to convey detailed or important spoken instructions to others accurately, loudly, or quickly.
Requires hearing: Hearing is required to receive and communicate detailed information through oral communication.
Requires seeing: Clarity of vision at 20 inches or less and at distance. This factor is required to complete paperwork for many of the employee's essential job functions and to observe client behavior and activities in and out of the facility.
The normal work routine involves no exposure to human blood, body fluids or tissues. However, exposure or potential exposure may be required as a condition of employment. Appropriate personal protective equipment will be readily available to every employee.
Mental Demands:
Requires the ability to collect and analyze complex numerical and written data and verbal information to reach logical conclusions.
Requires the ability to work and cooperate with clients, co-workers, managers, the public and employees at all levels in order to exchange ideas, information, instructions and opinions.
Requires the ability to work under stress and in emotionally charged settings.
The ability to defend oneself and clients in mentally/verbally abusive situations through the use of approved mental/verbal de-escalation techniques.
Level: Entry
Job Location: Las Vegas - 4300 Harris Springs - Las Vegas, NV
Position Type: Full Time
Salary Range: $13.50 - $13.50 Hourly