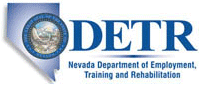 Job Information
WestCare

Careers

in

Las Vegas

,

Nevada
Description
Position Summary:
Person in this position will be responsible for the delivery of program services, quality client care, regulatory and contract compliance and interagency and community relationships.
Essential Job Functions:
Direct supervision of FIRE-specific program staff; Case managers, Quality Improvement Coordinator
Responsible for all aspects of program compliance for all clients
Responsible for training, supervision, and scheduling of all staff, trainees, and volunteers;
Provide direct client services including delivery and fidelity of evidenced based workshops on a daily basis;
Provide staff observation and supervision on a regular basis;
Meet with staff and treatment team on a once weekly basis;
Report to Program Director on a weekly basis;
Assist the Program Director with program design, development, and implementation;
Review each employee's job performance on a yearly basis (or more often if necessary). Hire or terminate employees with advice and consent form the Program Director;
Write and submit required reports and/or appropriate data for administrative and marketing needs;
Responsible for compliance with health, fire and other regulatory standards;
Acts as WestCare representative/liaison with other agencies (Law Enforcement agencies; Juvenile Court Facilities; Child Welfare agencies; Community Hospitals, etc.) regarding all Client/Service issues;
Attend regular professional education classes/workshops to continuously upgrade job skills or promote the image of the agency;
Be on 24-hour call for emergencies;
Respond to all emergency situations that would necessitate intervention;
Insure that all required policies and procedures of WestCare are carried out.
Embrace and embody the mission, vision, guiding principles, clinical vision and goals of WestCare Foundation.
Other relevant duties as assigned
Qualifications
Essential Qualifications:
_Certifications/Licenses:_
Current, active clinical license as a Licensed Marriage and Family Therapist.
Holds a current QMHP level certification as a counselor for alcohol, drug, family or related services from the National Association of Alcohol & Drug Abuse Counselors, the National Board of Certified Counselors or similar organization.
Valid drivers' license and proof of insurance;
_Education:_
Master's Degree from an accredited college or university in Marriage and Family Therapy, childhood education, education counseling and/or similar course of study.
_Experience and Competencies:_
5 years recent management or supervisory experience
Working Conditions:
Tasks may be performed in a residential, office, or outdoor setting.
Fast paced environment.
Potential for high noise level at times.
Some local and out of state travel.
A minimum of 40 hours per week are expected but significantly more hours will be required from time to time. Completion of job duties may require working before and after normal working hours. Regular attendance is required. Being able to work as many hours as is necessary to complete job tasks is a required and essential duty of this position.
Essential Physical and Mental Demands of the Job
The employee must be able to perform the following essential duties and activities with or
without accommodation:
Physical Demands:
Requires mobility and physical activity: Having an adequate range of body motion and mobility to work in an office, residential, or outdoor environment including standing and walking (even and uneven surfaces), sitting for extended periods of time, bending, twisting, reaching, balancing, occasional lifting and carrying of up to 30 pounds. Use of computer and telephone systems is required which includes coordination of eye and hand, and fine manipulation by the hands (typing, writing, and working with files). Requires the ability to defend oneself and clients in physically abusive situations through the use of approved physical de-escalation techniques.
Requires talking: Expressing or exchanging ideas by means of the spoken word. Talking is required to impart oral information to employees, clients, patients, and the public, and in those activities in which the employee is required to convey detailed or important spoken instructions to others accurately, loudly, or quickly.
Requires hearing: Hearing is required to receive and communicate detailed information through oral communication.
Requires seeing: Clarity of vision at 20 inches or less and at distance. This factor is required to complete paperwork for many of the employee's essential job functions and to observe client behavior and activities in and out of the facility.
The normal work routine involves no exposure to human blood, body fluids or tissues. However, exposure or potential exposure may be required as a condition of employment. Appropriate personal protective equipment will be readily available to every employee
M*ental Demands:*
Requires the ability to collect and analyze complex numerical and written data and verbal information to reach logical conclusions.
Requires the ability to work and cooperate with clients, co-workers, managers, the public and employees at all levels in order to exchange ideas, information, instructions and opinions.
Requires the ability to work under stress and in emotionally charged situations.
Requires the ability to defend oneself and clients in mentally/verbally abusive situations through the use of approved mental/verbal de-escalation techniques.
Requires the ability to work under time deadlines.
Level: Management
Job Location: Las Vegas - 5659 Duncan Drive - Las Vegas, NV
Position Type: Undisclosed
Education Level: Graduate Degree
Salary Range: $60,000.00 - $70,000.00 Salary/year
Travel Percentage: Undisclosed
Job Shift: Any
Job Category: Undisclosed