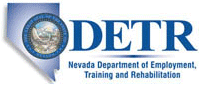 Job Information
HCA, Hospital Corporation of America

Child Life Specialist

in

Las Vegas

,

Nevada
Do you want to be a part of a family and not just another employee? Are you looking for a work environment where diversity and inclusion thrive? Submit your application today and find out what it truly means to be a part of a team!
Department: Family and Child Services
Position Summary: The Child Life Specialist functions under the supervision of the Director of Child Life Services and performs delegated functions. She/ he is a professional member of the multidisciplinary health care team who provides for the developmental, psychosocial, emotional and cognitive needs of hospitalized children of all ages (neonate, infant, child and adolescent) and their families as they interact with the healthcare environment. Plans, coordinates, and conducts therapeutic learning and play experiences to promote patient's physical, emotional, social and cognitive development during hospitalization. Demonstrates knowledge of principles of growth and development over life span and possesses ability to collect data reflective of patient status. Completes an orientation skills checklist within 3 months of employment.
Supervisor: Director of Child Life Services Responsible To: Director of Child Life Services
HCA is dedicated to the growth and development of our colleagues. We will provide you the tools and resources you need to succeed in our organization. We are currently looking for an ambitious Child Life Specialist to help us reach our goals. Unlock your potential here!
We offer you an excellent total compensation package, including competitive salary, excellent benefit package and growth opportunities. We believe in our team and your ability to do excellent work with us. Your benefits include 401k, PTO medical, dental, flex spending, life, disability, tuition reimbursement, employee discount program, and employee stock purchase program. We would love to talk to you about this fantastic opportunity.
For more than three decades, Sunrise Children's Hospital in Las Vegas has been Nevada's largest, most comprehensive children's hospital dedicated to caring for infants, children, adolescents and expectant mothers. As the leading neonatal, pediatric, and maternal provider in the region, we partner with physicians and hospitals throughout the Southwest to offer the most comprehensive and advanced health programs as well as access to sub-specialties.
Sunrise Children's Hospital provides advanced pediatric and neonatal medicine to the residents of Southern Nevada and the surrounding region. Located near the Las Vegas strip, Sunrise Children's Hospital offers 24/7 pediatric emergency services in our ER just for kids. In addition to pediatric cardiology, Sunrise Children's also features Nevada's largest, most comprehensive 72-Bed Level III Neonatal Intensive Care Unit (NICU), 24-bed Pediatric Intensive Care Unit (PICU), and 14-bedinpatient pediatric Cardiac Intensive Care Unit (CICU), the only one of its kind in Nevada today. The CICU is a 12,000 square-foot unit dedicated to the treatment of congenital heart defects, heart rhythm disturbances and heart disease in infants and children.
Join us as we achieve our Mission Statement: Sunrise Hospital & Medical Center and Sunrise Children's Hospital are dedicated to providing an unparalleled level of measurable quality in the delivery of cost-effective, integrated healthcare services that are responsive to the needs of our patients, physicians, employees, and community. * * Be a part of an organization that invests in you. We are actively reviewing applications. Highly qualified candidates will be promptly contacted by our hiring managers for interviews. Submit your application and help us raise the bar in patient care!
Hospital Corporation of America (HCA) is a community of 94,000 Registered Nurses and 38,000 active physicians. We have over 1,900 facilities ranging from hospitals, freestanding ER's, ambulatory surgery centers, and urgent care clinics. Our facility based staff continues to raise the bar in patient care. Ten HCA hospitals have been named in IBM Watson Health's top 100 best-performing hospitals based on patient satisfaction and operational data.
We are an equal opportunity employer and value diversity at our company. We do not discriminate on the basis of race, religion, color, national origin, gender, sexual orientation, age, marital status, veteran status, or disability status.
Qualifications:
* *
Education:
Baccalaureate degree in Child Life, Child Development, Early Childhood Education or the equivalent required. Background and skills in interpersonal relationships and communication required. Current Basic Life Support.
Experience:
Minimum one year experience working with children in a health care setting preferred.
Certification:
Certified or eligible for certification by the Child Life Certifying Commission
Job: *Behavioral & Social Work
Title: Child Life Specialist
Location: Nevada-Las Vegas-Sunrise Hospital and Medical Center
Requisition ID: 01541-19816