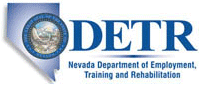 Job Information
POWDR

Cook Bristlecone

in

Las Vegas

,

Nevada
COMPANY AMBITION AND MISSION STATEMENT
Our Ambition: To be Vegas' year-round backyard escape for discovering adventure in the mountains. Our Mission: Deliver memorable experiences. Enhance people's lives. Have fun doing it.
POSITION SUMMARY
Lee Canyon is looking to hire a cook to be responsible for making sure that food is prepared to the exact specifications of the Director of Resort Operations, establishment, and customer. A cook is responsible for preparing his or her station before the start of each shift. The cook must make sure that all the supplies that will be needed for the restaurant are available and ready for use. The cook will be asked to prep food, cook for service each day and is also responsible for disposing of garbage, cleaning utensils, pots, and pans, and cleaning the entire kitchen and dry storage.
ESSENTIAL DUTIES AND RESPONSIBILITIES
Prepare a variety of meats, seafood, poultry, vegetables and other food items in broilers, ovens, grills, fryers and a variety of other kitchen equipment according to restaurants standardized recipes. Assumes 100% responsibility for quality of products served. Knows and complies consistently with our standard portion sizes, cooking methods, quality standards and kitchen rules, policies and procedures. Stocks and maintains sufficient levels of food products at line stations to assure a smooth service period. Portions food products prior to cooking according to standard portion sizes and recipe specifications. Maintains a clean and sanitary work station area including tables, shelves, grills, broilers, fryers, pasta cookers, sauté burners, convection oven, flat top range and refrigeration, and all kitchen equipment. Prepares item for broiling, grilling, frying, sautéing or other cooking methods by portioning, battering, breading, seasoning and/or marinating. Complies with menu and service guidelines, and ensuring operations are maintaining a high level of guest and employee service.     Closes the kitchen properly and follows the closing checklist for kitchen stations. Assists others, in closing the kitchen and at times closes kitchen alone. Performs other related duties as assigned by the Kitchen Lead or manager-on-duty. Assists in the ordering and inventory control of restaurant food and beverage. Ensures time is being used efficiently. Supports company philosophy, goals, and objectives. Strict adherence to all State and Federal employment laws, Company Policies and Safety Standards. Other duties as assigned.
PERSONAL ATTRIBUTES
Is honest and has the highest integrity.
Is supportive of the company's ambition and mission objectives.
Is able to handle and manage confidential information.
Is someone who has a fun, dynamic, energetic, and positive personality.
Is a team-oriented coworker who constantly strives to be the best.
Is willing to suggest and support new innovative ideas.
Is organized and detail oriented.
Possesses the skills to see projects through to completion.
Consistently practices the habit of following up with people on issues.
Can handle a fast-paced, potentially high pressure work environment.
PREFERRED EXPERIENCE
Current SNHD Food Handlers or Manger Card A minimum of 1 year of experience in kitchen preparation and cooking. Be able to reach, bend, stoop and frequently lift up to 50 pounds. Be able to work in a standing position for long periods of time - Up to 8 hours Must have exceptional hygiene and grooming habits.
PHYSICAL DEMANDS
Must have the ability to lift up to 50lb and carry 50 yards.
Must be able to work in a standing position for up to 8 hours.
Must be able to work outside in temperatures below 32 degrees for up to 1 hour.
Preferred ski and or snowboard experience: NONE to BEGINNER
Equal Opportunity Employer Minorities/Women/Protected Veterans/Disabled