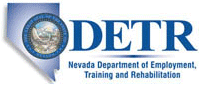 Job Information
Clark County, NV

CUSTODIAL SPECIALIST

in

Las Vegas

,

Nevada
CUSTODIAL SPECIALIST
Print (http://agency.governmentjobs.com/clarkcounty/job_bulletin.cfm?jobID=3028174&sharedWindow=0)
Apply
CUSTODIAL SPECIALIST
Salary
$16.64 - $25.76 Hourly
Location
Clark County - Las Vegas, NV
Job Type
PERMANENT
Department
Real Property Management
Job Number
19641
Max Number of Applicants
250
Closing
4/20/2021 5:01 PM Pacific
Description

Benefits

Questions
ABOUT THE POSITION
The Clark County Department of Real Property Management, is seeking a qualified applicants for the position of Custodial Specialist. This position p erforms specialized custodial and cleaning duties in County buildings, facilities and adjacent grounds; interacts with and provides standard information to the public if cleaning public facilities on an assigned shift. This is the specialized class in the custodial series, performing a variety of cleaning duties that require additional knowledge and skill in at least one of the following areas, such as carpet cleaning, window washing and heavy duty cleaning at public restroom facilities. Responsibilities may also include performing the full range of normally assigned custodial duties. Work is performed without immediate supervision in an assigned area, and may involve working around other County staff and/or the public, depending upon assignment.
This recruitment is limited to the first 250 applications received, and will close without notice, regardless if the closing date has been reached, when that number is received.
This examination will establish an Open Competitive and Promotional list to fill current and/or future vacancies that may occur within the next six (6) months or may be extended as needed by the Office of Human Resources.
MINIMUM REQUIREMENTS
Education and Experience: Equivalent to completion of the tenth (10th) grade AND two (2) years of full-time professional experience in janitorial or custodial work. Specialized experience in the area to which assigned is desirable.
Qualifying education and experience must be clearly documented in the "Education" and "Work Experience" sections of the application. Do not substitute a resume for your application or write "see attached resume" on your application.
Working Conditions: Work extended shifts or be called back in emergency situations. Work evening, night, weekend and holiday shifts, depending upon the department to which assigned.
Background Investigation: Employment is contingent upon successful completion of a background investigation. Periodically after employment background investigations may be conducted.
Medical Examination: Employment is contingent upon the results of a physical examination performed by our examining physician.
Pre-Employment Drug Testing: Employment is contingent upon the results of a pre-employment drug examination.
EXAMPLES OF DUTIES
Sweeps, vacuums, shampoos, extracts and performs minor repairs to carpets; may assist in performing more skilled carpet installation and repair. Sweeps, mops, scrubs, strips and polishes floors. Washes walls, ceilings and floors of high public traffic restrooms using a high pressure washer and specialized cleaning equipment. Washes the interior and exterior of windows from ladders, scaffolding or aerial equipment. Maintains specialized work carts or supply areas with the specialized materials and equipment required for the work; reorders supplies and materials as required. Observes safe working practices, including maintaining storage areas in a safe condition. May perform the full range of custodial duties, such as dusting and polishing furniture and woodwork, counters, window sills, window blinds and similar fixtures. emptying, cleaning and lining waste receptacles and disposing of trash washing doors, windows, walls, ceilings, window blinds and furniture; polishing metalwork. restocking restroom supplies as necessary cleaning lighting fixtures Closes windows, turns off lights, and locks doors to secure buildings. Reports the need for maintenance or repair of facilities to the appropriate supervisor; corrects or reports any fire or safety hazards and places barriers in public areas. Maintains equipment, materials and supplies in proper condition. Follows label instructions to mix and dilute cleansers, disinfectants and stripping agents to ensure proper strength for use. Answers questions and provides standard information to the public if working in a public facility. Reports unauthorized persons and other security problems. Contributes to the efficiency and effectiveness of the unit's service to its customers by offering suggestions and directing or participating as an active member of a work team. Keeps basic records of work performed, timesheets, etc. May set up meeting rooms and rearrange furniture; may drive a County motor vehicle or be able to arrange for appropriate transportation to specified work sites. May be required to restart public access equipment, following specific instructions.
PHYSICAL DEMANDS
Mobility to perform custodial and related work, including operating hand and power equipment; stamina to stand and walk for extended periods of time and climb significant heights; strength to lift and maneuver materials and equipment weighing up to 70 pounds with proper equipment; vision to read printed materials; and hearing and speech to communicate in person or over the telephone. Accommodation may be made for some of these physical demands for otherwise qualified individuals who require and request such accommodation.
Clark County offers a comprehensive benefits package that includes:
Comprehensive Group Health Insurance Plan

Disability Insurance & Long Term Disability Insurance

Vacation

Sick Leave

Paid Holidays

Employer-Paid Retirement

Tuition Assistance

Credit Union Eligibility

Nevada has no State Income Tax
CLARK COUNTY, NEVADA IS AN AFFIRMATIVE ACTION/ EQUAL OPPORTUNITY EMPLOYER
01
The following questions (1 - 3) will be used to assist in determining minimum qualifications.
Which describes your highest level of education?
High School Diploma or GED

Some College (1-29 credits)

Some College (30-59 credits)

Some College (60-124 credits)

Associate Degree

Bachelor's Degree

Master's Degree or higher

None of the above

02

If you selected "None of the above in the previous question, please list you high level of education.

03

How many months of full-time experience do you have in janitorial or custodial work?

No Experience

Less than 12 months

12 to 23 months

24 to 35 months

36 or more months

04

Please list the employer where your experience was obtained in Question 3. Type N/A if you have no related experience. See Template Below.

Employer Name:

Job Title:

Dates of Employment:

Hours Worked Per Week:

05

The following skills assessment is a self-assessment used to evaluate an applicant's training and experience.

I understand that:

A) Part-time experience must be prorated and credited as half of full-time experience (i.e., if you performed the task for two years in a part-time position, 20 hours per week, you can only credit yourself with one year of experience in that area)

B) Knowledge and experience levels indicated by my skills assessment responses must be supported by the work experience listed on my application;

C) Any falsification or misrepresentation of the information listed on the employment application or skills assessment may result in removal from the eligibility list or rescinding a job offer;

D) Responses to assessment questions that are not supported by the work history listed on the application may result in question scores being adjusted to receive 0 points. The adjusted scores will be used when determining score ranking for interviews;

E) I further understand that since exam scores will be automatically generated based on the applicant's response to each item in the assessment, score appeals will not be allowed for this recruitment.

I understand this recruitment includes a supplemental skills assessment and that the answers I provide must be consistent with the work history detailed on my application and that scoring appeals will not be allowed for this recruitment.

06

How many months of full-time experience do you have performing custodial work in a large office setting?

No Experience

Less than 12 months

12 to 23 months

24 to 35 months

36 or more months

07

How many months of full-time professional experience you have sweeping, mopping, vacuuming, waxing, stripping, buffing, and polishing floors?

No Experience

Less than 12 months

12 to 23 months

24 to 35 months

36 or more months

08

How many months of full-time professional experience you have performing preventive maintenance on all types of tiles, carpets, and wood?

No Experience

Less than 12 months

12 to 23 months

24 to 35 months

36 or more months

09

Please list the employer where your experience was obtained in Questions 6-8. Type N/A if you have no related experience. See Template Below.

Employer Name:

Job Title:

Dates of Employment:

Hours Worked Per Week:

10

How many months of full-time professional experience you have handling cleaning materials (products and chemicals)?

No Experience

Less than 12 months

12 to 23 months

24 to 35 months

36 or more months

11

How many months of full-time professional experience you have using and working with Personal Protection Equipment while following industry guidelines?

No Experience

Less than 12 months

12 to 23 months

24 to 35 months

36 or more months

12

How many months of full-time professional experience you have scrubbing, sanitizing, deodorizing, and restocking supplies in restrooms?

No Experience

Less than 12 months

12 to 23 months

24 to 35 months

36 or more months

13

Please list the employer where your experience was obtained in Questions 10-12. Type N/A if you have no related experience. See Template Below.

Employer Name:

Job Title:

Dates of Employment:

Hours Worked Per Week:

14

What specific areas do you have full-time professional experience with floor maintenance equipment? (Select all that apply)

Heavy Duty Stripper Machine

Floor Buffer Machine

Ride On Floor Machine

Wet Vacuum Cleaner

Dry Vacuum Cleaner

None of the above

15

Please list the employer where your experience was obtained in Question 14. Type N/A if you have no related experience. See Template Below.

Employer Name:

Job Title:

Dates of Employment:

Hours Worked Per Week:

Required Question
Agency
Clark County
Address
500 S. Grand Central Pkwy, 3rd Floor PO Box 551791 Las Vegas, Nevada, 89155-1791
Phone
(702)455-4565
Website
http://www.clarkcountynv.gov
Apply
Please verify your email address Verify Email