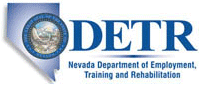 Job Information
FirstService Residential

Customer Care Associate

in

Las Vegas

,

Nevada
Do you aim high? Are you genuinely helpful? Are you looking for a place where you can make a difference, receive ongoing support and training, and build a rewarding, long-lasting career? Then you may be a good fit for FirstService Residential, North America's foremost property management firm. We're all about our associates, and as we continue to grow, we're looking for even more quality people who share our dedication to doing what's right, improving residents' quality of life, building great relationships and truly making a difference for their clients, their colleagues and themselves. Is that you? If so, we think you should get to know us.
Job Summary
Supports homeowners, escrow companies, realtors and REO institutions via telephone and e-mail. Provides feedback to Community Management staff regarding unit and community information. Delivers exceptional customer service to our clients.
Responsibilities
The job duties listed are typical examples of the work performed by positions in this job classification. Not all duties assigned to every position are included, nor is it expected that all positions will be assigned every duty.
Take inbound calls from home owners.
Take inbound calls from escrow companies.
Take inbound calls from prospective homeowners.
Take inbound calls from realtors.
Take inbound calls from REO institutions.
Respond to customer emails via email.
Consistent use and updating unit notes for Connect, Jenark, and other applicable applications.
Outbound calls to homeowners.
Outbound calls to vendors.
Always available and ready in the ACD group unless wrapping up a call, on a scheduled break, or a different task has been assigned by your manager.
Coordinate with CM's and Associates regarding unit and community information.
Type required correspondence.
Coordinate with customer care center manager regarding day to day tasks and updates.
Coordinate with AR department regarding escalated customer issues.
Complete company training as assigned, attend all mandatory company functions and adhere to Standards of Operation.
Must have reliable transportation and be able to drive to other work locations.
Other duties as needed from time to time be required.
Requirements & Skills
To perform this job successfully, an individual must be able to perform each essential duty satisfactorily. The requirements listed below are representative of the knowledge, skill and/or ability required.
Demonstrates excellent customer service skills.
Is pleasant, courteous, and professional in demeanor including professional attire. Maintains composure and professional manner when working to resolve problems even when faced with angry or unreasonable individuals.
Provides quality level of service to all customers; timely, thorough and responsive. Follows through to resolve problems promptly and professionally.
Represents the Company knowledgeably and credibly. Is positive and constructive in addressing problems. Actively promotes a positive image of the Company and its associates.
Represents the Company as able to meet a broad range of customer needs. Refers customers as appropriate, to other departments within the Company.
Demonstrates problem-solving abilities.
Takes ownership of problems until resolved and follows up to ensure customer satisfaction.
Demonstrates an ability to "Connect the Dots" and is resourceful in their ability to resolve customer issues and requests.
Resolves customer requests themselves and only when necessary passes the homeowner to another team member.
Ensures the safe passage of the customer when they are redirected. Ensures follow up and customer satisfaction.
Ability to work under tight deadlines and consistently meet deadlines.
Demonstrates organizational skills and ability to independently prioritize daily workload.
Demonstrates excellent verbal and written communication skills
Communicates clearly and effectively.
Matches level of communication to the needs and sophistication of the listener.
Listens effectively.
Ability to draft correspondence and respond to inquiries and client concerns effectively and independently.
Possesses sound technical skills.
Must be proficient with computer programs needed for specific position including Connect, Jenark, Microsoft Outlook, Word, Excel, and ACD System.
Must have minimum typing speed of 40 WPM.
Develops and maintains solid working knowledge of procedures, and policies relevant to the job.
Continually works to expend job knowledge & skills.
Maintains and demonstrates a positive attitude.
Is optimistic in their approach with customers and able to remain focused on creating the best experience possible.
Possesses the ability to remain resilient and positive even when customer interactions have been stressful or hostile. Bounces back from difficult interactions.
Motivates others around them and increases the sense of optimism within the team through their demeanor, actions, and communications.
Must work effectively with co-workers, customers and others by sharing ideas in a constructive and positive manner; listening to and objectively considering ideas and suggestions from others; keeping commitments; keeping others informed of work progress, timetables and issues; addressing problems and issues constructively to find mutually acceptable and practical business solutions; addressing others by name, title or other respectful identifier, and; respecting the diversity of our workforce in actions, words and deeds.
Maintain reliable transportation to and from corporate office.
Proficient in English. Spanish, Chinese, Tagalog, or other language a plus.
Must have a minimum of a GED or a High school diploma
Equal Opportunity Employer Minorities/Women/Protected Veterans/Disabled