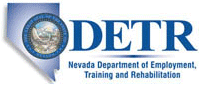 Job Information
Varian Medical Systems

Director Global Education & Training Operations

in

Las Vegas

,

Nevada
We're driving toward the ultimate victory: a world without the fear of cancer.
As Director of Global Education and Training you will be responsible for the financial operations of eight (Europe/Asia/Pacific/Americas) education centers. You will lead with a growth mindset that builds a culture of resiliency, agility, and adaptability.
Director Global Education & Training Operations
This candidate is not required to work directly out of the Las Vegas office, nor specifically in the USA ​
This position will be responsible for realigning business processes to focus people on quickly embedding new ways of working and delivering value. The ideal candidate will apply strong financial acumen, drive system enhancements, and execute a global strategy to sustain the future growth of Varian. The Director will forecast and manage $90M+ in revenue. In addition, the Director will lead annual (operational/staffing/capital) planning.
Expanded areas of focus include:
Partner with Finance and the business to manage, analyze and review organizational budgets, measure & track ROI, and reconcile and explain discrepancies.

Data-driven individual focused on optimizing business operations, continuous process improvements, and evolving forecasting and delivery processes.

Identify and establish metrics and KPIs to prepare organization for current and future business models.

Establish success measures and key results that promote, reinforce, and sustain operational excellence over time

This individual will be a change agent who is comfortable with ambiguity and challenging the status quo, with strong interpersonal skills, capable of collaborating across the organization and driving alignment.

Bring expertise or identify SME in support of multi-functional efforts in process improvement, data capture and analysis, infrastructure support, tool ownership and compliance with procedures, etc.

Responsible for leading education enhancements to Learning Management System, Salesforce and SAP platforms.

Advise business groups by providing strategic direction to initiate prioritization, integration and resource application.

Responsible for managing the Business Process and Administration team that provides annual support for 8000+ students, 600+ classes, 30 classrooms and 20 labs.

Responsible for the training administration of Technical/Service, Clinical schools, and peer to peer physician training.

Drive continuous improvement initiatives for cross-functional teams through the disciplined use of measurements, accountability, analysis and discussion of process alternatives to arrive at best practices.

Realign business processes to focus people on quickly embedding new ways of working that deliver value through digital transformation

Find ways to overcome organizational inertia, individual resistance to change, or change saturation

Create and promote an understanding of change leadership, agility, and resilience

Closely collaborate and partner with cross-functional teams to execute on strategic initiatives globally and at scale

Ensure Global Education and Training policies and procedures align with corporate vision.
Job Requirements
Master's degree or equivalent experience.

Minimum 7+ years financial, business and operational analysis required.

Prior experience managing P&L budget of 25+ million required

Extensive experience with SAP, Salesforce and Learning Management System or equivalent ERP software desired.

Previous leadership experience with proven ability, competence, and confidence to lead people and cross functional teams.

Ability to influence strategies and goals across the organization.

Proven organizational skills with the ability to manage multiple priorities.

Experience working with executive leadership.

Ability to adapt quickly to manage the needs of the business, take risks, and drive results.

Ability to work cross functionally across multiple disciplines within the company.

Strong ability to lead understand cultural diversity and lead accordingly.

Make an impact on the customer's experience and provide them with a world class training experience.

Proficient in building a culture of ongoing continuous improvement.

Comfortable working in a matrixed environment.

Exceptional verbal and written communication skills.

Performs all required management responsibilities including but not limited to: implementing the company's policies, programs, and guidelines; ensuring employee productivity and growth; managing resources; knowing Varian's business; and maintaining functional, technical, and external market awareness necessary for managing immediate organization.
Minimum Required Skills and Knowledge
Proficient in utilizing business tools such as: E-mail, Microsoft Word, Excel, and PowerPoint. Experience in using project management and process mapping software. Experience with HCM (e.g., Workday) or equivalent ERP product and productivity software desired.
Become part of our team
At Varian, our culture is centered on fostering the creative potential of every employee through teamwork and collaboration. Our technologies touch millions of lives every day, and this inspires us to do our best work – every day. By using your talent, ambition and creativity, you can build a career that allows you to make a real difference in people's lives. You're just one click away from the most impactful work you'll ever do. Apply now and join our mission to help save lives. Someone, somewhere, will be glad you did.
We're unleashing the power of technology and human ingenuity to achieve new victories in the fight against cancer. Join us and have a global impact.
Privacy Statement at https://www.varian.com/sites/default/files/Job%20Applicant%20Privacy%20Notice%203%2027_final.pdf
Together, we can beat cancer.
Imagine a world without fear of cancer. We do, every day. Varian Medical Systems is the world's leading manufacturer of medical devices and software for treating and managing cancer. For more than 70 years, we have developed, built, and delivered innovative cancer care technologies and solutions for our clinical partners around the globe to help them treat millions of patients each year. Taking an Intelligent Cancer Care approach, we are harnessing advanced
technologies like artificial intelligence, machine learning, and data analytics to advance cancer treatment and expand access to care to help patients become survivors.
When you join Varian, you become part of a global network of innovative and inspired minds working together across the globe. We keep the patient and our clinical partners at the center of our thinking as we power new victories in cancer care. Because for cancer patients everywhere, their fight is our fight.