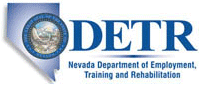 Job Information
Brightline

Document Controls Lead

in

Las Vegas

,

Nevada
Development & Constructio

DOCUM01834
Full-Time
Las Vegas, NV, USA
Description
This role is responsible for planning, organizing and reporting the performance of the Document Control team across the end-to-end processing of Controlled Documents and Correspondence exchanged between the, Principal, Vendors (Tenderers, Suppliers and Contractors). The Lead's objective is to reinforce document management standards, undertake processing tasks and report performance of the Document Control function. This position will report the Vice President of Controls.
Essential Job Functions:
Implement and administer enterprise-wide document management systems and related procedures that allow organizations to capture, store, retrieve, share, and destroy electronic records and documents
Guide the Document Control team in achieving its obligations and expectations
Develop the Document Management Standard, including automated workflows
Prioritize workload allocation within the Document Control team
Verify appropriate Document Management procedures and forms are in place for all contractors
Provide a standardized approach for reporting
Monitor dashboard of overdue, outstanding mail items and document items
Verify the unique Document Number for each Controlled Document and Correspondence
Register Controlled Documents and Correspondence with 'metadata' in a central system
Distribute Controlled Documents and Correspondence to defined recipients
Store Controlled Documents and Correspondence in a format and system that is accessible to all Project individuals, with superseded revisions removed from use
Function as the administrator of the Document Control System
We are a new business model – agile and evolving. The job description isn't meant to be a complete list of your qualifications or all the things you'll do
Qualifications:
BS/BA degree or relevant experience in a related field
Five years (5) years of experience as a Document Control specialist preferably in a lead role
Seven (7) years' experience working on large complex construction projects
Certification is preferred or other similar professional recognition
Must have experience with enterprise document control systems
Experience in analytical reporting
Must have excellent communication skills both orally and in writing
Have the ability to prioritize and coordinate multiple assignments and tasks across multiple contracts
Experience setting up electronic workflows for document routing
Excellent computer skills, including advanced knowledge of MS Office
NOTE: JOB DESCRIPTION IS SUBJECT TO CHANGE BASED ON BUSINESS NECESSITY.
DXE Management, LLC is an Equal Opportunity Employer. In compliance with the Americans with Disabilities Act, DXE Management, LLC will provide reasonable accommodations to qualified individuals with disabilities and encourages both prospective and current employees to discuss potential accommodations with the employer.
Posted: October 21, 2020